Whether you live in Lebanon or not, whether you have booked your summer ticket to Lebanon or planning to, we highly recommend you to have Tripoli on your must-visit list. 
Tripoli is the Northern Capital of Lebanon, and the 2nd largest city in the country. It has been underrated for so long due to previous unstable economic, political, and security situations.
And yet, for thousands of years, Tripoli was the capital of the Phoenician civilization from which we, Lebanese, descend.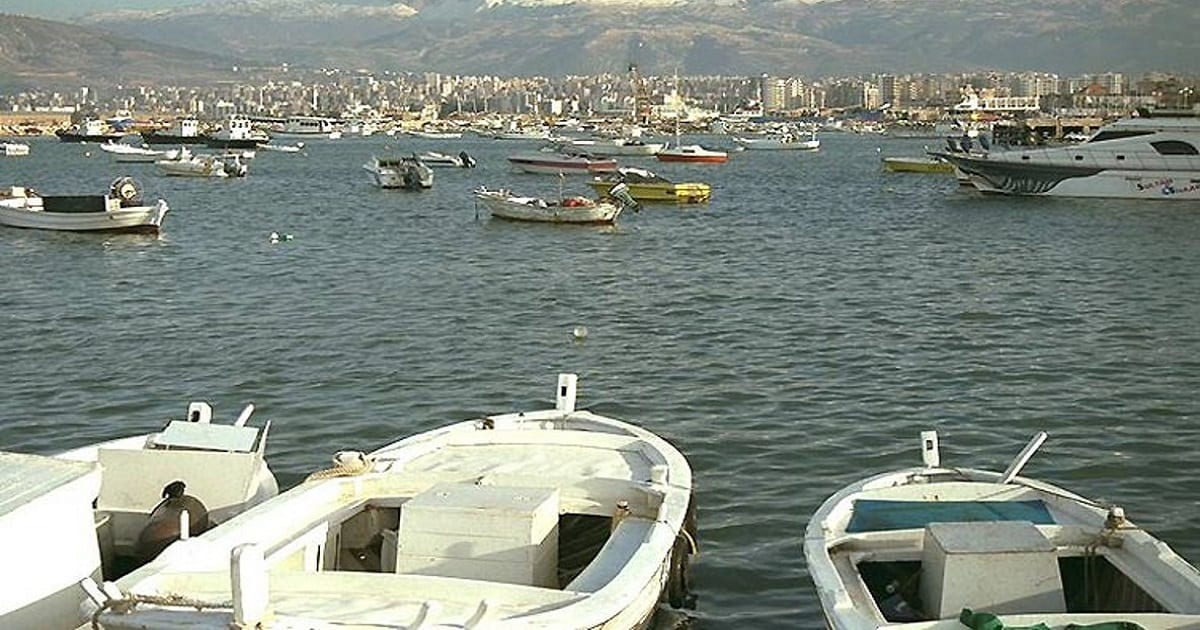 It is the Fayha'a city, honorably nicknamed as such for the scent of lemon blossoms trees that abounded; a refreshing and soothing aroma that immersed the city at all times.
Now let's make a start on unpacking the things we advise you not to skip when you pay Tripoli a visit.
#1 The Citadel of Tripoli 
Also known as the Citadel of Raymond de Saint-Gilles, this unique piece of architecture was built in 1102 on a hilltop by the crusader Raymond VI of Saint Gilles.
It was followed by restoration and renovation works when the Mamluk occupied the city.
Two things that you can definitely enjoy in the castle, beside the historical and architectural masterpiece,s is the sweet breeze inside and the low entry cost. This citadel is located between Rfa'iyeh Downhill and Abi Samra areas.  
#2 The Old Souks
Now that you have been to the Citadel, it's time to visit the authentic and well aesthetically designed souks of Tripoli. We advise you not to take cabs but to walk instead so you can get to explore the city and the souks:
The Jewellers' market of Souk Al Sayaghin, the Spices' and Perfumes' market of Souk Al Attarin, the Tailors' market of Souk Al Khayattin, the market of Souk Haraj, and many other old souks that are located in the heart of Tripoli's old town.
These souks can be a perfect place for shopping at low prices, and also for doing groceries. Local products in their wide variety are overall cheaper than other Lebanese cities.
#3 Khan Al Saboun
This Tripoli's Organic Soap Factory that you don't want to miss. Established in 1480 by Hassoun family in the heart of old Tripoli, this soap factory is both a historical icon and a landmark.
It will certainly awaken your senses with the scent of irresistible aromatic and therapeutic soaps. We're not exaggerating when we say it's a piece of heaven.
#4 Foul, Hummus, and Fatteh! 
Are you hungry yet? We know you are and that your stomach is growling after touring around the old Tripoli.
WARNING: No pizza, no burgers are allowed here! If you are in Tripoli you must try the Lebanese Foul, which is a traditional dish of cooked Fava beans combined with spices and olive oil, and also the local Hummus – no explanation needed.
Most importantly, you mustn't miss the Fatteh! This is an exquisite traditional dish made of toasted flatbread covered with cooked chickpeas mixed with Tahini sauce, and a layer of Lebanese yogurt topped with fried garlic and Pine Nuts.
P.S: We are not counting the calories today!
#5 The Old Mosques
Now that your stomach is full, it's time to continue the tour. What would sound better than paying a visit to old Tripoli mosques? Nothing! 
Burtasiyah Mosque, which was constructed by a Kurdish prince in 1315, and The Great Mosque of  Jame'e Al Kabir, which was constructed between 1294 and 1315, are both religious landmarks located in old Tripoli.
They are definitely worth your time as they are highly interiorly decorated with impressive stonework.
#6 Hammam El Abed
Also known as Hemmem El-Abad in the local accent, El-Abed Turkish Bath was built at the end of the 17th Century during the Mamluk and Ottoman rulings. It's a walking distance from the old souks and an absolute not-to-be-missed spot.
It's indeed a living museum and a contemporary reflection of Tripoli's ancient culture. Be mindful that this Hammam is only for men. However, nowadays, women can reserve the entire bathhouse in advance.
#7 Old Coffee Shops
If you are still not recovering from your enjoyable consumption of the Foul, Hummus and Fatteh, we recommend you take a break and have a sip of coffee or Shisha in the Fahim Coffee Shop of Kahwet Fahim. 
It's one of the very old places in town that has been renovated while maintaining its original old identity.
This coffee shop is in the Al-Tall area, where you get to also see the renowned Tripoli landmark of the Al-Tall Clock.
#8 Al-Mina
Let's move now to Al-Mina, the seaside of the city of horizons and where the color of the sea shines dazzlingly bright.
You can take the cab from Al-Tall area to Al-Mina, where you get to enjoy a short yet lifetime ride with Tripolitan taxi drivers and just pay 1000 LBP ($0.66) per person; at the time of writing. Yes, you heard it right, 1000 LBP per person. (Welcome to Tripoli!)
In Al-Mina you can take the boat to Jaziret Al-Aranib (The Rabbits Island), where the water is crystal clear along the coast of the island. You can enjoy snorkeling, jet skiing, and even diving there in its turquoise seawater!
While in Al-Mina, make sure to pass by the pubs' street, where the coexistence between the variety of local people there is just beyond imagination!
#9 Dam and Farez
A relatively new area that has been booming in the past couple of years, Dam and Farez contains a wide range of cafés and restaurants.
It's a crowd-puller space and is always full of life with positive and radiant vibes, particularly during Ramadan and Christmas times.
#10 Kasr Al Helou Hallab
Do we need to insert any definition for Hallab in here? Ever since its foundation in 1881, Hallab has been a pioneer in the world of Lebanese sweets, its reputation reaching wide beyond the Lebanese territories.
Forget about its branches across the world and come to the Kasr (Castle), the authentic and original source of all the mouthwatering Lebanese traditional sweets.
As you may by now ending your visit in Tripoli, and leaving back to your place, we highly recommend you to try Halawet Al Jibn (Sweet Cheese Rolls), that to-die-for famous dessert in Tripoli, and take back home some to your family.
Actually, make them many!