Beirut, as the capital of Lebanon, has been a tried and true tourist destination for many adventurers from abroad who are looking for a taste of the Middle East and a little something extra.
After all, Beirut can't quite be labeled as "the Middle East" with its many paradigms and contradictions, and modern lifestyle.
However, although it's been generalized again and again with many clichés like "the Paris of the Middle East" and "the party capital of the Middle East," there is so much more to it than just that.
But before you embark on a trip to this magical city of ours, you best be well-prepared for what you'll encounter during your stay–about the culture, what to do, and just getting by.
So don't just hop on that plane yet, check out these 16 things you should know before coming to Beirut, and take notes!
#1 It isn't some dangerous terrorism war zone
Beirut may be many things, but one thing it is not is unsafe for foreign travelers. In fact, Beirutis welcome the opportunity to chat with newcomers and tend to be more than happy to show them around.
You're not going to find a gunfight in the middle of the day or get kidnapped for ransom, even if your government says so.
#2 Even if it's a one-way street, look both ways before crossing
If I had to choose a word to describe Lebanese roadways, it would be "chaos." Probably the most dangerous thing you'll have to worry about during your entire stay, as a pedestrian, is crossing any road.
You really need to WATCH OUT.
Here in Lebanon, there's really no such thing as a pedestrian right-of-way or any kind of right-of-way, for that matter. Most people just get in where they can while expecting the unexpected to happen.
So, before crossing any road, even if it's a "one-way," LOOK BOTH WAYS. Traffic lights are a suggestion, so are lanes, and so is a one-way, especially if on a motor scooter.
It sounds like madness, but it's also one of those charming elements that make Beirut so…, well… so Beirut!
#3 Don't bother exchanging your USD for LBP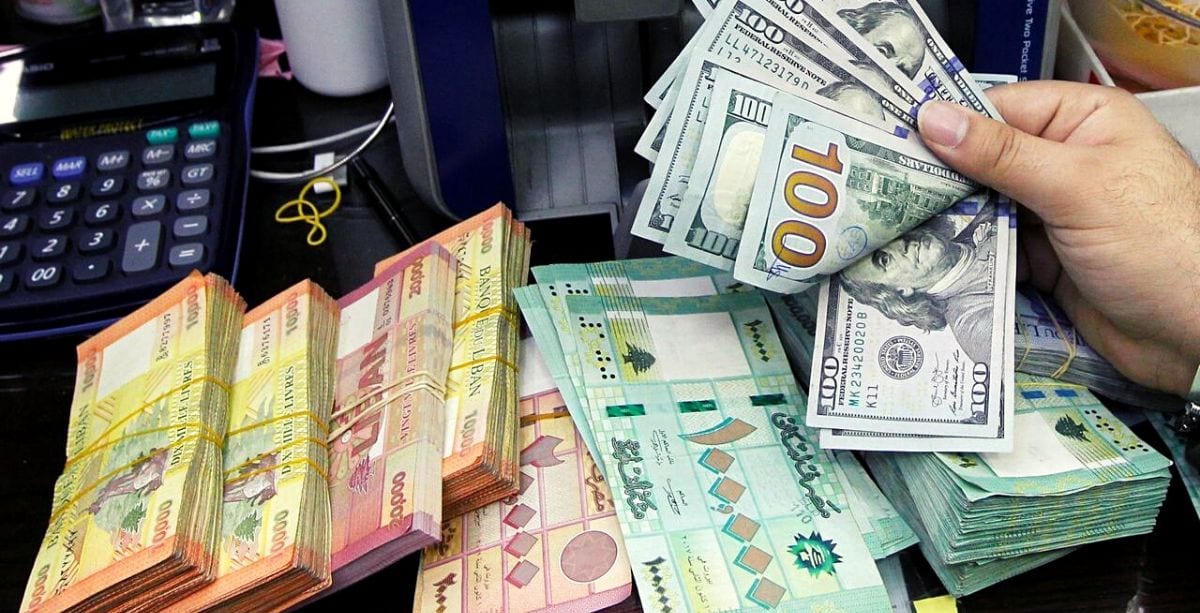 Although the official national currency is the Lebanese Pound, -or Lira, as we call it- almost all shops, restaurants, and tourist attractions accept dollars and euros.
You might get your change back in Liras, but that just makes it easier to get a man'oushe in the morning without breaking a big bill.
It's not really worth it to try to exchange your currency for LBP before you embark on your trip.
However, on your way out, you definitely should exchange back to your country's currency or any country you are heading to afterward, as most other places won't accept Lebanese money.
#4 Eat where the locals eat
Beirut is full of glitzy restaurants and shiny hotels, which are all fine to enjoy, but if you really want to get a sense of the city and its food culture, try doing it like a local.
Particularly with Lebanese food, there are tons of amazing snack joints where you can get a tasty meal for pretty cheap.
Places like BarBar in Hamra or Le Chef in Gemmayzeh have an amazing selection of shawarmas, manakish, and classic Lebanese dishes that are inexpensive and oh so delicious.
If you're stumped on where to grab a bite, just ask your nearest local.
#5 If you're trying to get around Beirut, the easiest way is by taxi, Uber, Careem, or service
Don't waste your time trying to figure out bus stops if you're just trying to get around the city. However, buses are useful for traveling longer distances outside of Beirut.
Uber and Careem are easy ways to get around with just a few taps on the app, or, if you're on a budget, service is a great way to get to your destination for about 2 LPB ($1.33) per ride.
With service, though, you may have other passengers in the car, so don't be surprised.
#6 Know the landmarks around you and forget about trying to learn street names
You'd be surprised to know that Beirut, in fact, does have street names for its many streets, but the locals would never be able to identify a location by them.
Instead, it's much wiser to learn neighborhoods and well-known landmarks to refer your taxi driver or your friend on how to get somewhere.
Giving and receiving directions in Lebanon is entertainment in itself. "You'll see the roundabout by 'Hotel So and So'… Keep going straight until you see a big blue building, then turn left."
#7 Find a place that offers a good 'Oud night'
What's the point of traveling to Lebanon if you don't get a taste of its authentic culture?
If you're not used to watching and hearing live oud, an instrument similar to a lute, it's a transcendent experience that really gives you a sense of the history embedded within Lebanese culture.
Even if the musical style is not really your thing, it's worth experiencing at least once.
#8 Have knefe for breakfast at least one time
The Lebanese breakfast of champions, knefe is a sweet cheese pastry adorned with sugary syrup that will definitely keep you going for the rest of the day.
Had a hard night? Then you definitely need one of these. It's super-rich, and you'll feel like a bowling ball hit your stomach after, but totally worth it. Don't miss it!
#9 Enjoy a stroll at the Corniche
This is a hub for Beirutis, especially on weekends, and it's an excellent place for people-watching, getting kissed by the sea breeze, and enjoying a nice walk.
You can often see families, fishermen, and even people who've brought their own arguileh  (shisha) to sit by the coast and soak up the scenery.
You can also rent a bike if you don't feel like walking the whole way up to Raouche.
#10 Military checkpoints are no big deal
Military checkpoints along the road are a common Lebanese occurrence, and, as long as you are not doing something suspicious or breaking the law somehow, you'll be in good shape going through them.
Most of the time, a simple hello and a ya3tike el a3fye will get you easily waved by.
#11 Although Beirut is not all about the nightlife, you can't skip that experience
It's super cliché when people say that "Beirutis party even when bombs are dropping," but there is some truth to the nightlife rumors.
Beirut especially has a wide range of nightlife hotspots, and no matter what your interests are, you're sure to find somewhere to have a night to remember during your stay abroad.
Do a little research on your options depending on what you're into, or ask a local friend for some recommendations.
#12 Take a tour of Beirut's museums
Beirut boasts some incredible museums with well-curated artifacts from around the world, so if you get the chance, you should definitely make a visit to at least one, if not a few.
The Mineral Museum is a favorite that has a massive collection of minerals and gems from around the world.
You can also check out the National Museum of Beirut and take a gander at ancient Egyptian artifacts and learn interesting facts from knowledgeable guides.
#13 Don't be afraid to haggle for a good price
If you're out on a shopping trip to get some souvenirs and the price they give you seems a little expensive, don't be afraid to try to bargain for a better deal.
A lot of the time when Lebanese see foreigners, they might jack up the price of things because they assume that you wouldn't be the wiser.
But, you should definitely try to get a fair price (with the exception of malls and other major retailers).
#14 If you consume alcohol, you need to try Lebanese arak at least once!
Arak is a super traditional aspect of Lebanon, and as such, it deserves to be tasted if you're coming to the source, even if you think it tastes like jet fuel.
Made by distilling alcohol from grapes infused with anise, it's an acquired taste but highly enjoyable if you've acquired it. 
Arak is especially refreshing on summer nights accompanied by mezza and some authentic music, but just make sure you don't over-do it! The stuff is strong!
#15 Make sure you don't have an Israeli stamp on your passport!
Due to political tensions between Lebanon and neighboring Israel, if you have an Israeli stamp on your passport, you'll probably be blocked from entering the country, even if you've obtained a Lebanese visa.
So, even if you've visited Israel recently, better to apply for a new passport before embarking all the way to Lebanon only to get denied access in the country.
#16 Try to explore the rest of Lebanon outside of Beirut
Lebanon as a whole has a lot to offer in terms of travel, and if you're holed up in Beirut throughout your entire stay, you won't get to experience the true beauty of the country.
Although Beirut has many things to do, it's worthwhile to explore Lebanon's natural wonders, like Balou Balaa, Qadisha Valley, Tyre, Tripoli, Byblos, and so on.
Plus, if you're making the long journey from abroad anyway, all these destinations are reachable within a couple of hours.
It could be nerve-wracking going to a new place that you've never been to before, but with these tips, you'll be navigating the city like a native in no time.
No matter what, the most important part is that you enjoy your time in Lebanon.
If you liked this article and are looking for more things to do in Lebanon, check out our other articles about 11 Touristic Sites in Lebanon You Can't Miss This Summer, 10 Spots You Must Go Clubbing At in Lebanon, and 10 Summer Road Trips You Should Take With Your Friends in Lebanon!
Enjoy your stay and the Lebanese experience!