It isn't a normal Christmas this year in Lebanon; wounded and fighting through one of its harshest phases in history. And yet, there is something about Christmas that resembles the inner strength of evolved individuals; both sweet and strong, gentle and engulfing, inspiring and comforting, illuminating and happily serene.
Lebanon might be suffering but Christmas is here, and its Spirit is stronger than ever in the hearts of the Lebanese people who won't miss celebrating this once a year awesome event. Once again, Lebanon defies the odds and that's thanks to its people. Unlike most countries, Christmas has a unique touch in Lebanon. Its Spirit lives in the heart of the nation and in everything we do and share.
@olgasafa_officialembedded via  
The glitters you see around have no commercial purpose, even if some are. They are reflections of the loving sparkles of our hearts and what the season means to us. One has only to spend a Christmas week in Lebanon to feel the vibes of warmth and peace engulfing you everywhere you go.  Let's take a look together at how the Lebanese Christmas looks like this year despite all that our country is going through.
The Village Dbayeh
Tyre, South of Lebanon
@hassan.h.hoballahembedded via  
Ehden, Al-Midan
Tripoli
Ashrafieh
Faqra
Byblos / Jbeil
Faraya
Bikfaya
Downtown Beirut
@daniellerizkallahembedded via  
Via The Daily Star / Hasan Shaaban
Dhour Choueir
Jounieh
@jouniehmunicipalityembedded via  
@z_black_and_whiteembedded via  
Jezzine
Chekka
@princessraniaprincessraniaembedded via  
Batroun
Maghdouche
Bcharreh
@lebanon_catholicphotographyembedded via  
@ziadrahmephotographyembedded via  
Zahle
@live_the_moment_by_skaffembedded via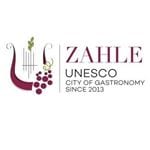 @zahle.municipalityembedded via  
Bechouat – Bekaa
Jdita- Bekaa
Verdun – ABC
@randagh70embedded via  
So, Merry Christmas, Lebanon!