In light of the difficult situation that Lebanon has been going through for nearly a month now, and amid the demonstrations and popular movements in various regions, the Lebanese international trapshooter Ray Bassil won the Gold medal at the Asian Championships being held in Doha, Qatar, earning her participation in the Olympic Games Tokyo 2020. 
Via Qatar Tribune
Ray Bassil won the gold medal of the 14th Asian Championship 2019 that was held in Doha – Qatar a few days ago. She outperformed China's Yu Yanding who won the silver medal, Taiwan's Wang Yu-Liu who won the bronze medal, and Sarsinkol Rysbekova of Kazakhstan who came in the fourth place.
After announcing the results, and as her golden moment arrived, the 31-year-old Lebanese trapshooter sunk to her knees and tears flowed as it took her a while to overcome the emotion.
Ray Bassil posted her photo on Instagram with the caption: "I think you have to see the big picture. It's not about winning and losing; it's about every day hard work and about thriving on a challenge to put [Lebanon] on top !!! It's about embracing the pain that you'll experience at the end of a race and not being afraid. Thank you all for your support!❤"
Speaking about her victory, Ray Bassil expressed her pride to Qatar Tribune newspaper, saying: "My heart has swelled with pride for the people back home. As much as I can tell as to how I feel deep inside me, it's not enough. Because I can see the sadness we have back home, so I hope this will cheer everyone up."
Ray Jacques Bassil started trap-shooting at the age of eight, encouraged to participate in sports shooting by her father, Jacques Bassil. She then kicked off her professional competitive career at the age of 16 before even considering her educational path.
Graduating with a bachelor's degree in Food and Beverage Management from Notre Dame University (NDU), Ray insisted on continuing her career with the sport.
Throughout her trap-shooting journey, she scored major achievements in the shooting field, and she was the first woman to win three consecutive World Cup Championship medals.
Her achievements included the bronze medal at the Junior ISSF World Championship in 2007, the gold medal at the Arab Shooting Championship in 2015, the gold medal at the ISSF World Cup in 2016, and many others. She also represented Lebanon at the 2012 Olympic Games in London.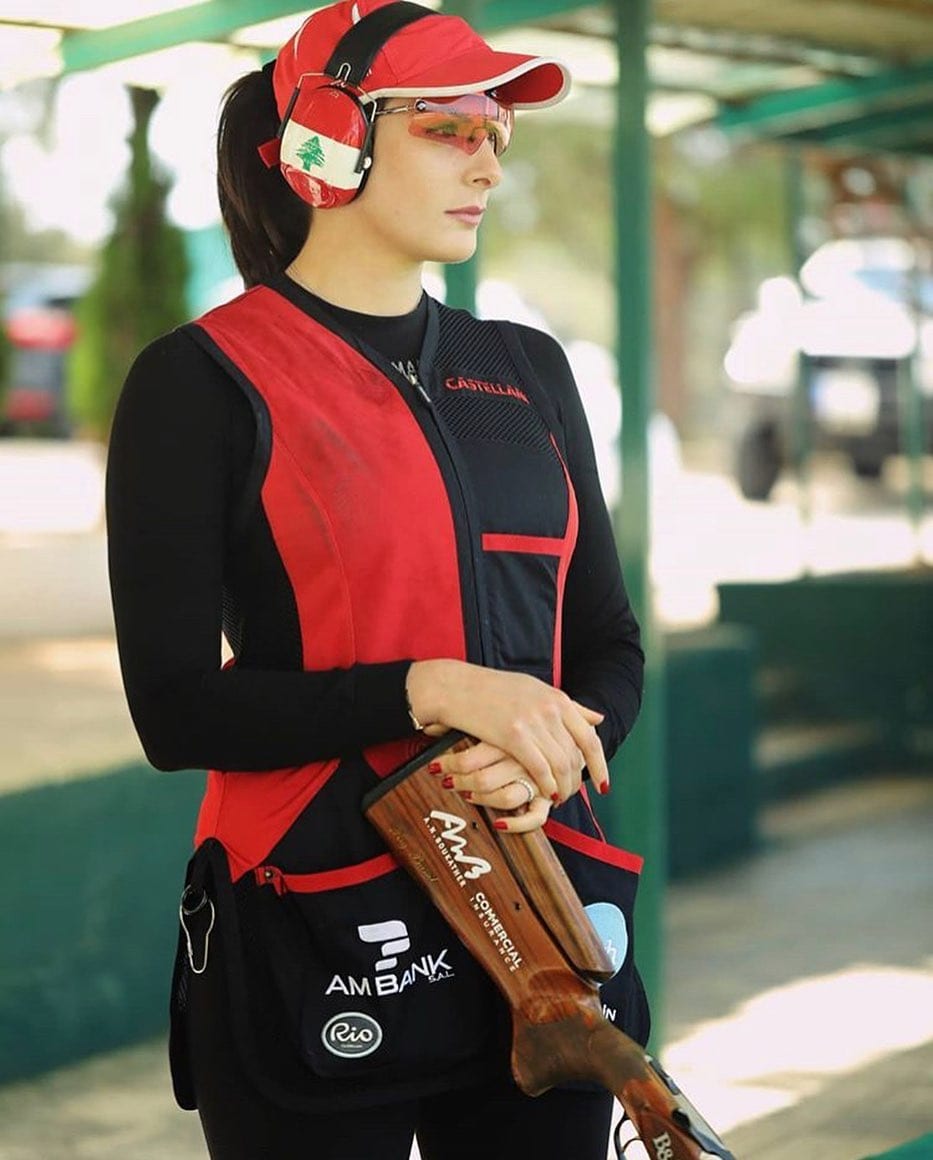 @lebanonhuntersmagazineembedded via  
@rayjbassilembedded via  
Follow us on Instagram @the961 and on Twitter the961com as we are currently covering the Lebanese revolution stories. Also, join us on Facebook @The961Lebanon to engage with our fans in Lebanon and across the world.