Freelancers and digital nomads need a quiet space where they can get their work done.
While coffee shops are great, they are often noisy and crowded. Coworking spaces have emerged in Lebanon over the past few years.
They provide members with quiet space, fast internet connection, and free coffee and water so that they can be as productive as possible.
While renting an office on your own is an option, coworking spaces are better because members feel like they belong to a community.
The various events that take place allow them to network with many people and grow their social and professional circles.
The following coworking spaces offer different plans. They also vary in prices and benefits. You can rent a desk or an office, whatever suits your needs!
We launched our own super modern coworking space in Lebanon! We're the only coworking space in Lebanon with 24/7 electricity, access, and fiber internet.
We have single seats, private dedicated booths, and workspaces for bigger teams!
Our space offers unlimited water, coffee, and tea at our cafeteria as well as an outdoor terrace with beautiful mountain and city views! Sunsets are incredible!
We're open 24/7 and have friendly and professional (licensed) armed security who you can ask to escort you to your car if you're working late.
It's located in our headquarters in Jal el Dib, sharing the same location as Lebanon's biggest tech and media companies like Anghami, Toters, Virgin Radio, and more.
We offer unmatched free and paid services including concierge services. Need to book a table at a restaurant or want a day out horseback riding? Speak to the front desk and we'll make it happen.
You'll get to work and play side-by-side with some of Lebanon's coolest people.
With amazing activities planned so that we can work hard and enjoy life even harder. From burger stations, drinks, and DJ's on the terrace, to food tastings by local restaurants and wine tastings.
Monthly prices start at $50. Daily and weekly passes are available.
Best part? All proceeds from this venture go to fund our independent media work to ensure our sustainability!
Shoot us an email at [email protected] for more info!
Regus
Regus has several locations in Lebanon. They're beneficial if you travel around the world and need to work as you can tap into their international network of locations in almost every major city.
Regus locations close as early as 5 pm for hotdesks. They recently change their rate exchange rate from $1=3,900LL to $1=8,000LL in line with the economic movement.
The Olive Grove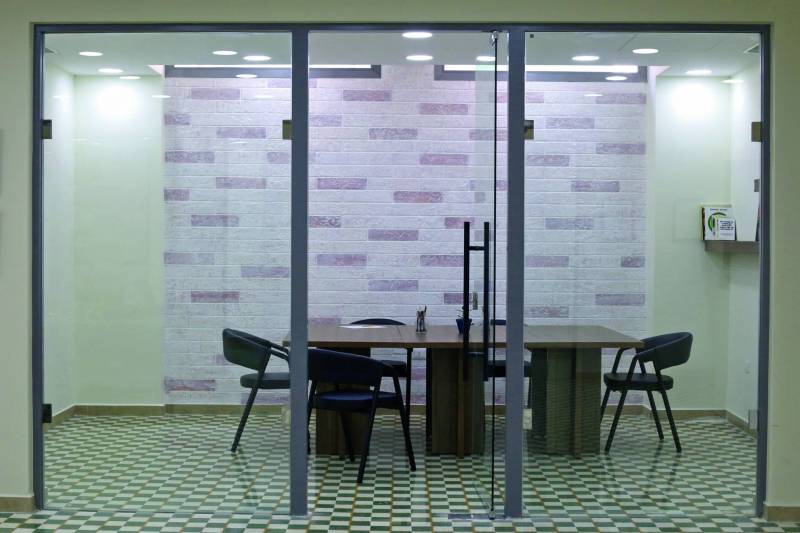 Located in Hamra, Beirut. It opens Monday to Friday from 9am till 5pm. Monthly prices start at $150 per person.
Antwork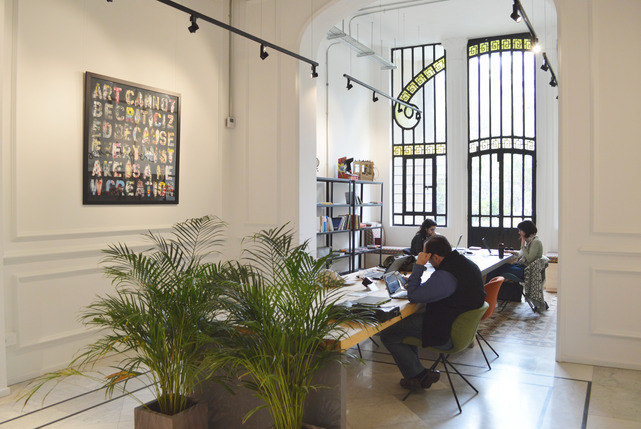 Antwork has unfortunately shut down its Saida location in Lebanon and several sources informed us a similar fate may follow suit with their main location in Beirut – pending current negotiations with their landlord. Antwork continues to operate in other countries and its white label solutions for their tech continue to be available. Antwork doesn't offer 24/7 access for hotdesk members.
The Submarine
Located in Ramlet El Bayda neighborhood of Beirut. Opens till 9pm. Monthly prices start at $100. Their space also has a photographer corner you can rent along with its equipment.
Innovation Factory Beirut
Location: Mkalles
The Koozpace
Located in Baabda just 10 minutes from Beirut. Opens till 9:30pm on weekdays and late evenings on Saturday. Closes Sunday. Monthly prices start at $130.
Koozpace isn't just a coworking space, it has a gym and pool you can get discounted access to. As well as serviced short-term living spaces.
Beirut Digital District (BDD)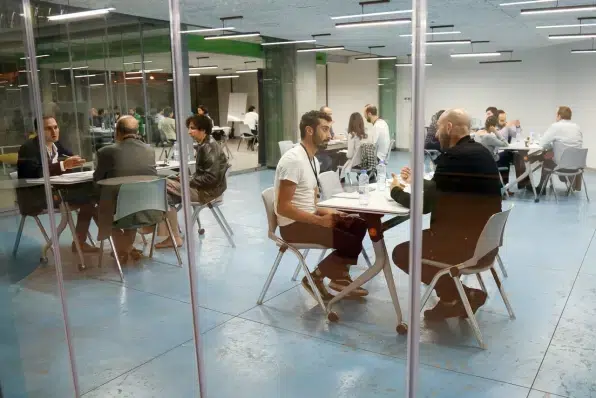 Beirut Digital District (BDD) is a government-facilitated project created by real estate developers ZRE. It's located in the Bachoura area of Beirut.
Beirut Digital District has been the heart of startups and initiatives in Lebanon. As an early and the biggest players, it greatly benefitted from Riad Salameh's Circular 331 which saw $400 million from Lebanon's Central Bank poured into venture capitals and startups. Many of these VCs, incubators, and startups opened up shop in Beirut Digital District.
It's a massive space in Beirut with lots of activities and various workspaces.
Monthly prices start at $77.
Beirut Digital District faced controversy as it sits on lands containing ancient ruins found during excavations during the construction of BDD as documented by investigative reporter Habib Battah.
Mindlie
Located in Jounieh. Opens 9am-9pm but closed on Sundays. Monthly prices start at $300.