After mourning one of its top executives in the region, Engr. Imad Gholmieh, Lebanon is now commemorating his remarkable life's work by awarding him one of its most prestigious state orders.
President Michel Aoun honored Engr. Gholmieh with the National Order of the Cedar, Knight, in appreciation for his great contributions to his country in the fields of engineering and contracting.
Director-General of the Lebanese Presidency, Dr. Antoine Choucair, represented Aoun in presenting the honorary ribbon to Gholmieh's family and delivered a speech in the memory of the late engineer on his 40th Day memorial service on Friday, July 24th.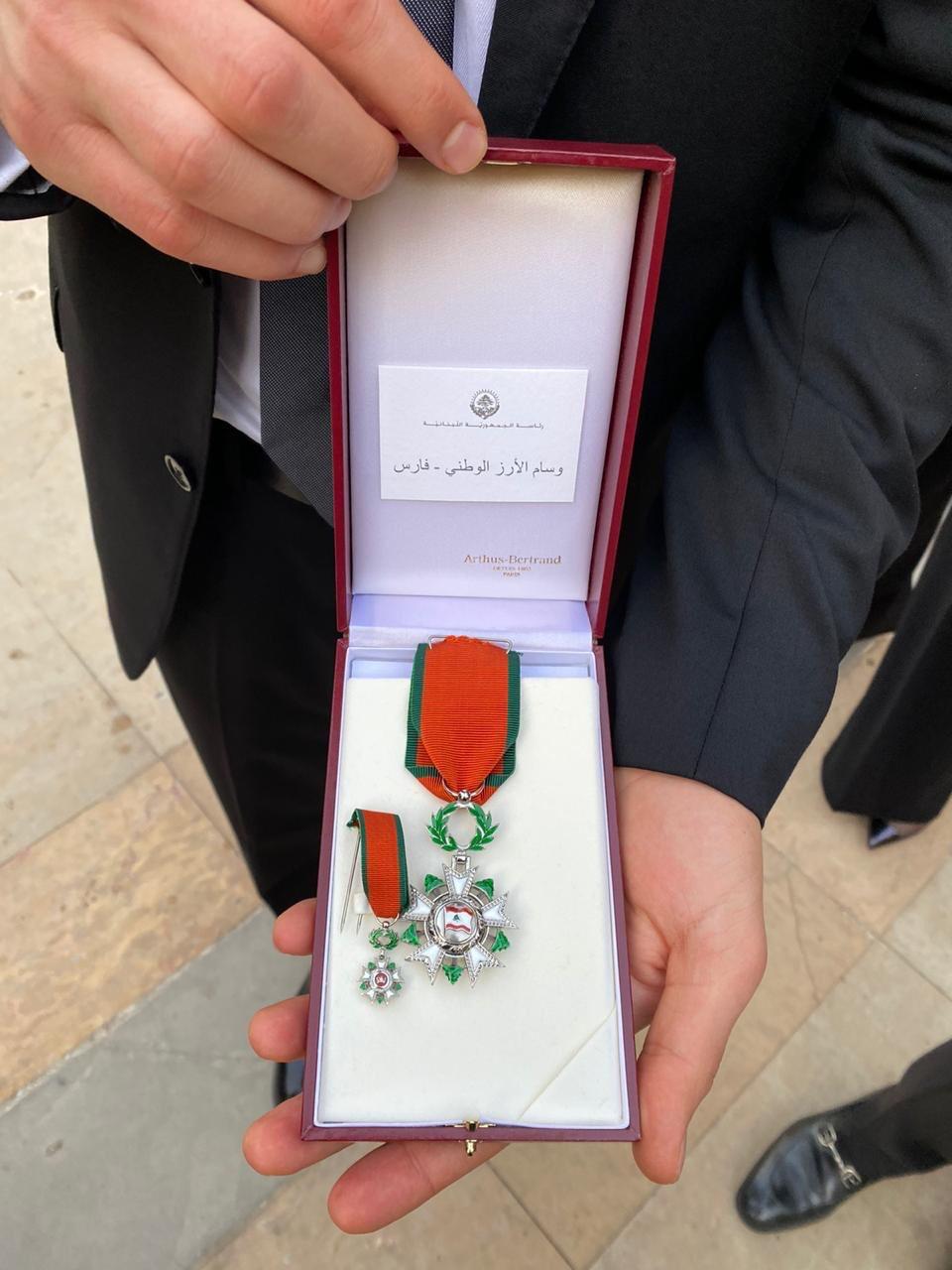 The National Order of the Cedar is usually given to a citizen by the Lebanese president for great services rendered to Lebanon, acts of courage and devotion of great moral value, as well as years spent in public service.
In the case of Imad Gholmieh, it was given in recognition of his leadership in the fields of engineering and contracting, "which contributed to raising the name of Lebanon in the Arab world in general, and in the sister Kingdom of Saudi Arabia in particular," Dr. Choucair said.
Choucair added that the knighthood was awarded to Gholmieh as a sign of Lebanon's devotion to "the basic pillars" that he built to support the Lebanese community in spreading.
Engr. Gholmieh, who is regarded as a godfather to many Lebanese in the construction sector, was known to have been passionate about carrying his country's name wherever he went throughout his life and career.
"Indeed, Imad Gholmieh was a knight, a leader, an exceptional man, a distinguished engineer, and a Lebanese hallmark among the hallmarks of Arab engineers and contractors," said his brother, Dr. Marwan, during the memorial service.
To summarize the beloved figure's demeanor in three traits, Imad Gholmieh was "a man of bestowal, loyalty, and love," Dr. Marwan said, "for he gave love in silence, gratis, and extended a helping hand to many."