Tracy Chamoun is a Lebanese author, political activist, and former diplomat of Lebanese and European descent.
Her name came under the spotlight when she resigned from her position as an ambassador of Lebanon to Jordan in an immediate response to the Beirut Blast, refuting to represent a state that failed the people by negligence and corruption.
That was followed by an article published by 961News in which she denounced the chaotic status quo, the continuous decision of the leaders to ignore the people's demands, and the blame game of the political class, among others.
She also called for "a defense strategy that excludes the existence of two parallel armies operating on its soil" and the impeachment of the president.
Her article reflected a strong personality with the courage to speak the truths, as well as in-depth knowledge of politics and crisis management.
Tracy Chamoun, a descendant of a line of prominent politicians, reiterated her call for key reforms to rescue Lebanon's comatose economy and reestablish trust with international donors.
In late August, she announced her candidacy for the Lebanese Presidency, becoming the second woman to run for the presidency in Lebanon's history; the first being the lawyer and civil society activist Nadine Moussa in 2014.
Early Life Of Tracy Chamoun
Tracy Chamoun, 61, is the granddaughter of late former President Camille Chamoun, one of the fathers of Lebanon's Independence, and the founder of the political party National Liberal Party. He was elected president in 1952 and served as president for two consecutive terms (until 1958).
He also held various positions in the Lebanese government throughout his political career; he was elected to the Lebanese parliament in 1934 and was reelected in 1937 and 1943.
He was also an ambassador to the United Kingdom from 1944 to 1946, and an ambassador to the United Nations thereafter.
During the civil war, her father Dany Chamoun led the National Liberal Party from 1975 until 1990 when he was assassinated along with his second wife Ingrid and their sons in their home.
Her Career
Tracy Chamoun has a joint degree in communication and sociology from the University of London, Goldsmith's College.
Throughout her career, she worked in prestigious companies, namely Hughes Aircraft Company, British Aerospace, The Discovery Channel, and Hambros Bank as a consultant.
She took a part in the elections in 2013 and 2014, but both times the elections were canceled due to security reasons.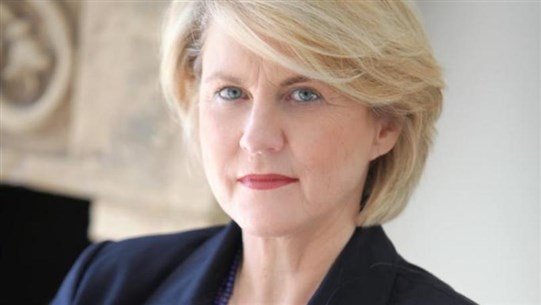 She was a straightforward speaker against the Syrian occupation of Lebanon. She was appointed as ambassador of Lebanon to Jordan on June 19, 2017, and served until her resignation in August 2020, days after the Beirut Port explosion.
Tracy has written "Au Nom Du Père", an autobiographical book in french about her bond with her father. The book was awarded as one of the bestsellers at that time.
She also wrote multiple other books: Amare, Le Sang de la Paix (The Blood of Peace), Thaman Al Silm (The Price of Peace), and others.
Tracy Running For Presidency
Tracy Chamoun stands as a strong independent woman with political views that center on the interests of Lebanon and its people. She was the first woman to establish a political party in Lebanon and the Arab world called the "Liberal Democrats" party.
Tracy Chamoun is running for presidency under the slogan "A new vision for the republic."
She especially criticized Hezbollah's influential role in politics and security, its arms, and its impact on Lebanese relations with Arab countries.
"The politicians have been deaf and blind to the Lebanese people's suffering, and this must end," she declared, adding that "what we need to do is to improve our internal environment."
She mentioned that she "would like to add an official Day of Remembrance on August 4th to our national calendar."
After the explosion that rocked the Port of Beirut, Tracy Chamoun came back to Lebanon during the worst economic crash to place her fate alongside her fellow countrymen and countrywomen because, as she said, she was taught in her family to always put Lebanon first.
Chamoun stressed in her press release that she will be committed to ending the illegal trade and smuggling which have been draining away Lebanon's national wealth.
She addressed the many issues Lebanon has been suffering from such as the economic crisis, corruption, energy, and healthcare.
"I have provided only a "Glimpse" of our possible prosperous future together, I pray this is just the beginning…," she concluded with what she aimed to be as the dawn of a new era.
Lebanon has entered the constitutional period for the presidential elections as the term of the current President, Michel Aoun, ends on Oct. 31.
Related:
Presidential Vacancy In Lebanon Is A Great Possibility Amid Struggle To Form A New Government.
Presidential Vacancy In Lebanon Is A Great Possibility Amid Struggle To Form A New Government