Bassem and Kassem Bazzoun received a $60,000 reward from Meta (formerly known as Facebook) after the two detected security holes within its new program meant to protect Facebook users' data from leakage.
Bassem announced on his Facebook account that the company launched the program and invited security researchers from around the world, including the two Lebanese, to prevent data leakage as happened in 2019.
Bassem added that "we are proud of our participation in this program," as they succeeded in finding more than 50 security holes within a month and a half, which resulted in them winning the monetary reward.
The Facebook security team commended the work and described it as exceptional.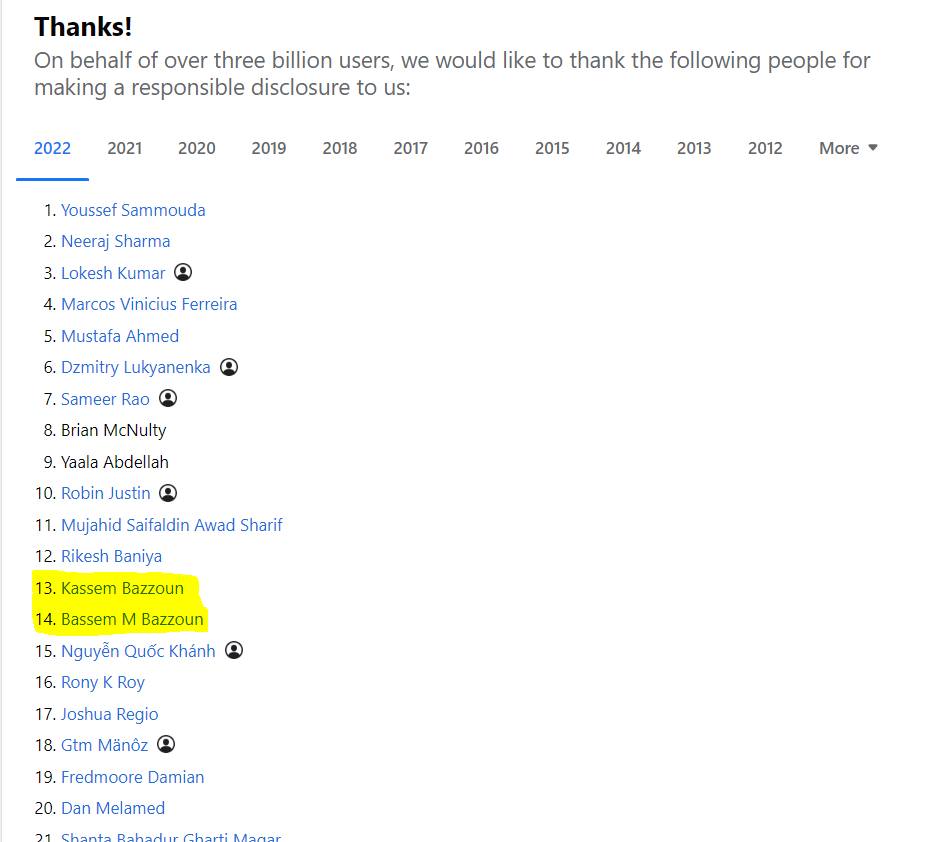 Bassem and Kassem's names were also included on Facebook's honor list. The two are now invited to attend the annual Facebook BountyCon conference, held in Singapore, where they will get to meet with security researchers and employees of Facebook and Google.