In Saida, a predominantly Sunni city on Lebanon's coastline, an escalating dispute over beachwear has provoked widespread protests.
The tension was ignited when Maysa Hanouni was physically attacked for her 'improper' swimwear by a group led by a religious figure on a public beach.
The incident has deeply divided the country, giving rise to two distinct protests. One group is championing the freedom of dress on beaches, while the other is promoting a 'conservative' dress code.
Numerous women, rallying against stringent clothing rules, took to the streets with banners proclaiming, "Bikini was invented in 1930", "Keep your eyes off me so I can get a tan," and "You're leading us to the Stone Age."
As clashes between the two groups grew more intense, Lebanese army forces stepped in, attempting to disperse the demonstrators and restore calm. However, the city remains on edge.
A social media user's post detailing a series of proposed restrictions on Saida's beaches added to the contentious atmosphere. This list included bans on alcohol, loud music, pets, and an insistence on 'modest' dress.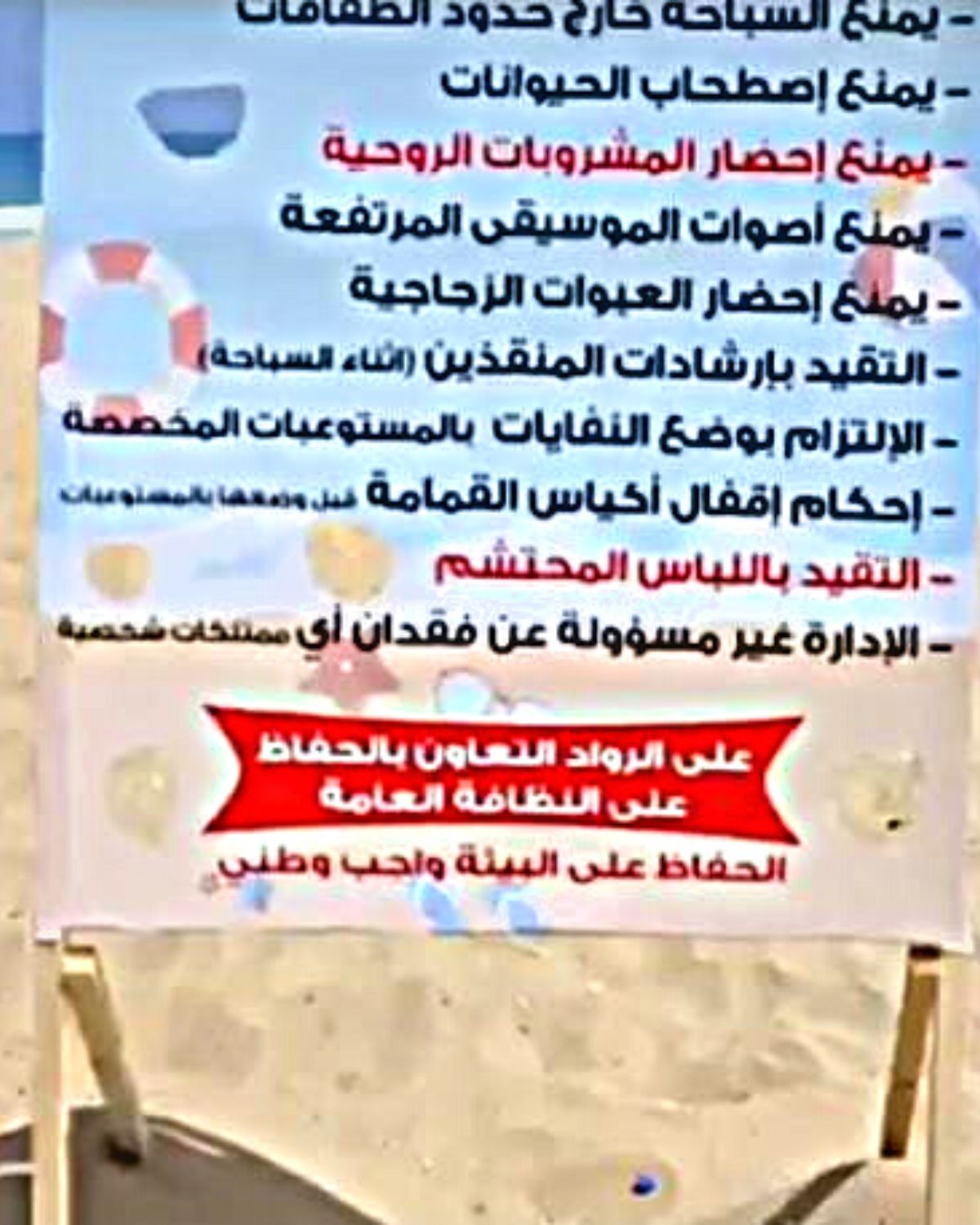 This rising wave of fundamentalism has been met with significant pushback from people across Lebanon. Many have criticized these measures as unconstitutional, emphasizing that public spaces like beaches should be accessible to all, regardless of their choice of clothing.
In a bid to manage the situation, Lebanon's Minister of Tourism condemned the incident and promised to liaise with local entities to prevent such measures from coming to light.
The Minister of Information, Ziad Makary, echoed this sentiment, highlighting the need for unity and respect for individual freedoms amidst this growing controversy.
"It is unfortunate that the whole world is heading towards openness and promoting freedom of belief, while we find ourselves in Lebanon lurking in some corners of isolation and extremism," Makary said.
Meanwhile, neighboring city Tyre is leveraging this situation to position itself as a more welcoming destination.
They have published content online embracing all visitors "as they are," with the hope of attracting more tourists in the forthcoming peak season when over 2 million people are expected to arrive in Lebanon and spend upwards of $10 billion USD.
This issue is occurring against the backdrop of widespread poverty in Lebanon, which is, unfortunately, providing fertile ground for extreme and fundamental views to proliferate. The beachwear dispute appears to be a symptom of deeper societal issues that need addressing.