The Union for the Mediterranean (UfM) presented a landmark environmental project called Clima-Med, which is supporting Lebanon to move toward more sustainable and low-carbon options.
Promoted and financed by the European Union, Clima-Med aims to further energy security while also encouraging the transition to low-carbon and climate-resilient economies.
Clima-Med has been working with 30 municipalities in Lebanon, providing them with support in climate change governance and developing SEACAPs (Sustainable Energy Access and Climate Action Plans) for their cities.
UfM revealed that "the numerous effects of climate change in the Mediterranean– including increasing water scarcity, rising temperatures, and growing rates of desertification – are felt across borders in the region, affecting both socio-economic development and the geopolitical environment."
"Drinking water generation and waste management are areas in which Lebanese towns and cities face numerous challenges," commented the organization.
Clima-Med's mission is to contribute to more efficient and "climate-resilient" socio-economic communities while reducing toxic emissions.
According to UfM, the project is part of the European Commission's program "Energy security and climate action in the Southern Neighborhood 2017-2018."
The project will be developed in partnership with numerous donors and EU programs, while also working with other initiatives, which will involve consultations, including those under the EU External Investment Plan.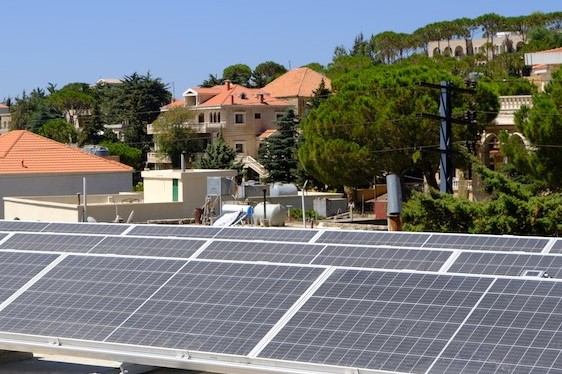 One of the main success stories of Clima-Med in Lebanon comes from Batloun Municipality in the Chouf area, where the town focused on climate change and the green agenda and initiated the use of solar energy in three public buildings.
Adding to that, the town also reduced solid waste output by 50% in just two years as "Lebanon has long suffered from waste management issues, contributing to health problems and damaging the natural environment."
The town's mayor Marwan Kaiss emphasized that Clima-Med has "actually directed us and highlighted the need to tackle sustainability issues."
Adding, "We learned from the experts on how to act and implement these methods […] So definitely, Clima-Med had a lot to do with what we [have] achieved [in Batloun]."
Here is "A Glimpse of Hope", a short film about Clima-Med's projects in Lebanon: