Under the command of the United Nations, 92 Cambodian military service members in the engineering field are on their way to Lebanon to conduct security assignments to help the Lebanese people.
The engineering military officials have already departed on January 31st from Phnom Penh International Airport, according to Kosal Malinda, the spokeswoman for the National Centre for Peacekeeping Forces, Mines and Explosive Remnants of War Clearance (NPMEC).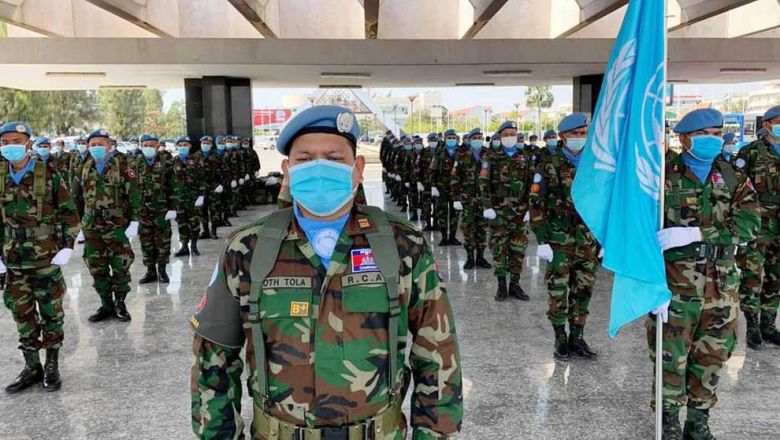 "Upon arrival in Lebanon, they will be given engineering missions similar to the sort of work they have tackled in past deployments, such as repairing the Lebanese-Israeli blue barriers and clearing mines and unexploded ordnance along the border between the two countries," Kosal Malinda told Cambodia's local newspaper The Post.
The engineering troops will add to the number of Cambodian UN Peacekeepers in Lebanon, which has reached 184 officials, including 30 women.
From mine clearing, building blue barriers, and first aid training, most of these military engineers have supported UN soldiers from diverse backgrounds in missions, Malinda explained, adding that they have undertaken three missions already since the start of the pandemic.
Cambodia has been considered the second-largest ASEAN contributor to UN peacekeeping efforts globally.
According to Malinda, since 2006, more than 7,000 Cambodian soldiers took on UN humanitarian missions, distributing the military officials over nine countries, such as Lebanon, Sudan, Syria, South Sudan, Cyprus, Chad, Yemen, Central Africa Republic, and Mali.
Lebanon in specific has received over 787 Cambodian soldiers as UN Peacekeepers on missions.