"The United States Embassy in Lebanon is pleased to announce the provision of thirteen million and three hundred thousand dollars ($13,300,000) as new assistance to curb the spread of COVID-19 in Lebanon."
This statement was issued by the United States Embassy in Lebanon on Wednesday, April 22nd, 2020.
This assistance is divided as follows:
$5,300,000 were provided by the United States Agency for International Disaster Assistance (USAID) dedicated to activities currently aiming to control COVID-19 in Lebanon.
These activities include supporting private health facilities for proper management, referral, and screening for patients.
That's in addition to ensuring continuity of basic health services, conducting community outreach and awareness activities regarding risks, as well as increasing access to water, sanitation, and hygiene activities in care centers.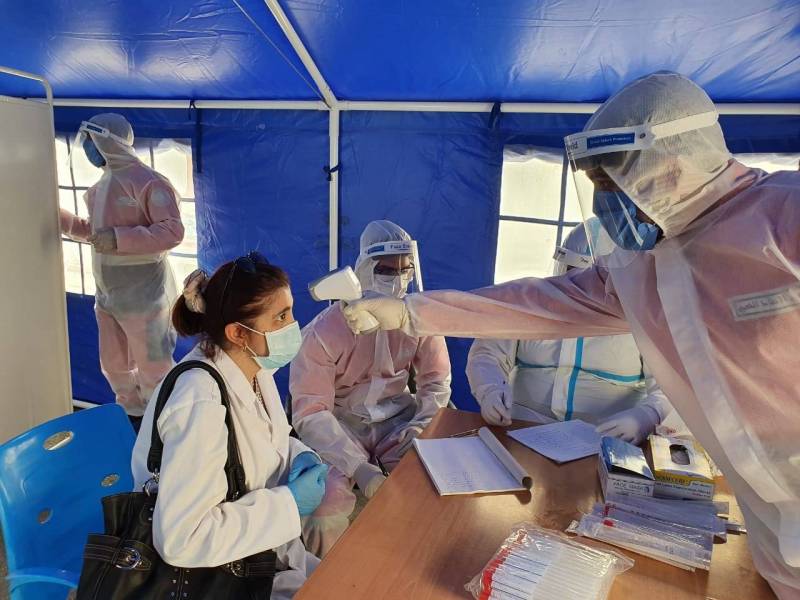 $8,000,000 provided by the Office of the Ministry of Foreign Affairs for Population, Refugees, and Immigration to the United Nations High Commissioner for Refugees (UNHCR).
This amount is dedicated to supporting efforts in controlling COVID-19 and assisting refugees and host Lebanese communities in need.
Noting that the first COVID-19 case in a refugee camp in Lebanon was just recorded.
The @StateDept & @USAID have now committed nearly $508 million in emergency health, humanitarian & economic assistance on top of the funding already provided to multilateral & NGOs that are helping communities globally deal with the #COVID19 pandemic. https://t.co/j0fhtjIeur pic.twitter.com/OtPI13Tw7d

— US Africa Media Hub (@AfricaMediaHub) April 17, 2020
In her announcement of the new assistance, Ambassador Dorothy Shea said: "The U.S. Embassy is influencing people's lives. It is also helping people to cope with the pandemic on an individual and societal basis."
"We have been reconfiguring some of the existing assistance programs to ensure that they respond correspondingly to realistic needs," Ambassador Shea explained.
"We also used additional resources from Washington, and we adapted those resources with our trusted partners in Lebanon to help meet your needs," she said.
????More funding from the American people to help #Armenia fight #COVID19 19! ??
The U.S. Government, through #USAID, has committed an additional ?6️⃣0️⃣0️⃣,0️⃣0️⃣0️⃣ to Armenia to support the country's response to COVID-19. pic.twitter.com/PCf2zTdwhq

— USAID Armenia (@USAIDArmenia) April 17, 2020
We have a dedicated coronavirus section where you can find the latest news/updates about the pandemic in Lebanon, inform yourself with WHO-verified resources, and track the number of cases in Lebanon in real-time. Click here.