On Monday, supporters of Hezbollah and the Lebanese Forces physically fought at Université Saint-Joseph (USJ) in Beirut. These supporters are students at the university and tensions were heated leading up to the student election this week.
Today, however, it was very different. Hezbollah had supporters who weren't students go to the university to provoke and attack Lebanese Forces students. These Hezbollah supporters arrive at the university reportedly armed with knives to attack the students.
The after-effects were bloody and the police had to interfere and several students were arrested.
Election results are scheduled to come out on December 3rd.
Interestingly enough, these parties don't seem to be fighting for the seats at the students' council or with the spirit of competition or the sort since their participation in the elections has reportedly been minimal this year.
In fact, the lists of the independent candidates appear to be heading the race, notably the secular movement, Taleb.
Yara Idris, a candidate of Taleb told The961 that Taleb has already won lists in 5 faculties solely by acclamation.
Idriss, who is the president of the student council of the Faculte des Lettres et des Sciences Humaines by acclamation, pointed out that political parties didn't run in these lists or were not able to create theirs, which is bringing the independents ahead of the game.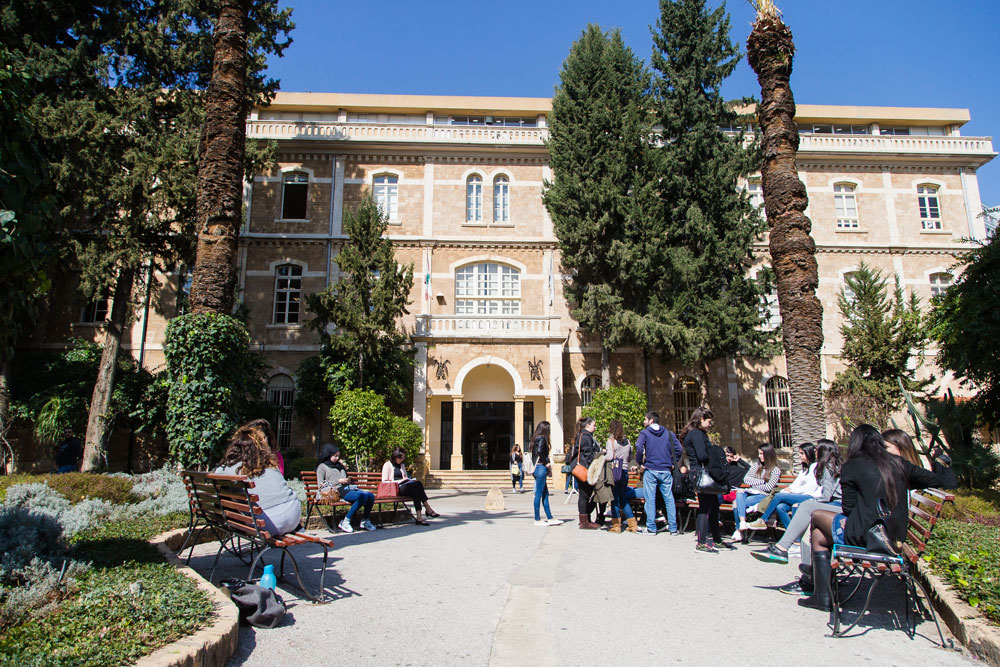 Idriss explains that after the October 17th uprising, political parties did not run in as many faculties as they used to in previous years, decreasing their political participation at USJ.
A matter witnessed at the other universities in Lebanon during their recent elections, notably the Lebanese American University, the Rafic Hariri University, and AUB, where political parties tried to boycott the elections to stop the independents from winning,
The independents at USJ are expected to win the majority of the council in the coming hours. "Winning 5 faculties by acclamation even before the results come out gives us hope. It shows that there's still hope for a secular state," Idriss told The961.
Expressing her optimism, she added that "there's still hope to establish our values, which are secularism and participatory democracy."