As we previously reported, the 2nd hearing of the groundbreaking criminal case alleging slavery and slave trading took place on Thursday, February 10th, at the Justice Palace in Baabda.
The lawsuit was filed by Legal Action Worldwide (LAW) on behalf of the 40-year-old Ethiopian domestic worker M.H. against both her former employer and recruiter.
The recruiter 'Matta Agency' failed again to attend, which led LAW's lawyers to request an arrest warrant from the Investigative Judge on the case, Rania Yahfoufi; a request the judge was unable to grant due to the "unknown identity" of the said recruiter.
The employer, M.S., did attend the hearing this time yet without legal representation, asking to be granted time to assign a lawyer and prepare her defense.
It is to note that this lawsuit was filed last year, and the initial hearing, which the defendant had failed to attend, took place in October 2021.
Her request was granted along with a copy of the complaint, which she asked for.
At this point, LAW's layers will have to continue looking for the identity of the recruiting agency, as they told the judge, aiming to secure it by the next hearing, which the judge has scheduled for March 31st.
Despite this setback, LAW is optimistic.
"We are pleased we are moving forward with the fight for justice for MH," said Antonia Mulvey, LAW's Executive Director, pointing out that M.H. is among thousands of Migrant Domestic Workers (MDWs) "who are being subjected to torture, physical and emotional abuse, and gender and race discrimination."
"Locked away, they are unseen in a society that continues to turn a blind eye on systemic abuse and discrimination," she added. "MH's case is critically important for challenging the human rights violations committed against MDWs because of an exploitative and abusive migration sponsorship system that excludes them from Lebanese Labour Law, leaving them without any rights or legal protection."
The case of the domestic worker M.H.'s has made the headlines, in Lebanon as abroad, said to have been locked in the apartment for over 7 years in forced labor until public pressure by activists brought her employer to release her in 2019.
M.H has been in her country Ethiopia ever since.
The importance of this court case extends beyond obtaining justice to M.H.
Should the court validate the charges and the case succeed in serving justice, it might initiate the toppling of the Kafala System in Lebanon, and also in the region, since it is "the first criminal case alleging slavery and slave trading brought by an MDW against an employer and recruiting agency."
It is indeed the first case brought to justice under accusations of slavery and slave trading, however, it isn't the first and only case in which MDWs in Lebanon have complained of forced labor, abuses, and delayed or withheld salaries.
The court case of M.H. – again, if successful – will encourage other victims to step up and the authorities to enforce adjustments of their situations, and ultimately the amendment or the eradication of the Kafala in its current unfair constitution.
LAW believes that this case "highlights the widespread and egregious crimes that are committed under the banner of the notorious kafala system, which could deter future violations of this nature."
Lebanon is home to about 400,000 migrant workers, according to a recent assessment by the International Organisation for Migration (IOM), with the large majority being women employed as home helpers.
70% come from Africa and Asia, in particular Ethiopia, the Philippines, and Sri Lanka. They get employed via recruiting agencies under the totalitarian kafala system, which is more of a migration sponsorship scheme of modern slavery, or, as long described by Human Rights organizations, "a legalized slavery."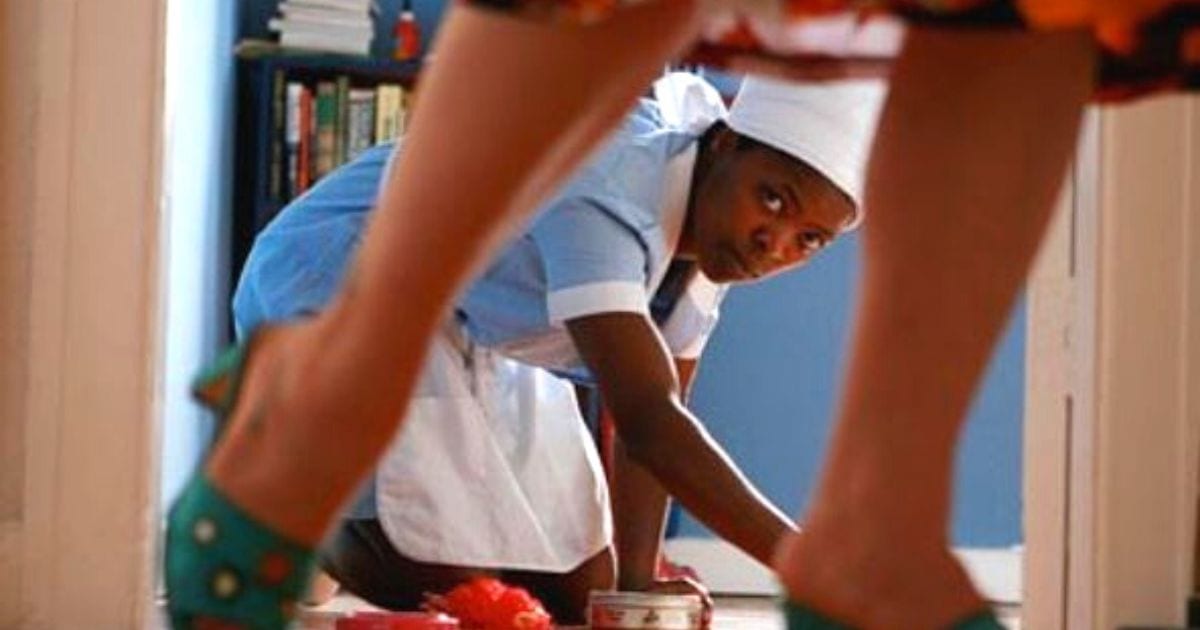 LAW is an independent NGO of human rights lawyers and jurists working in fragile and conflict-affected areas. It provides legal aid to victims and communities that have suffered human rights violations and abuses in Africa, the Middle East, and South Asia.