On Wednesday, General Kenneth McKenzie, commander of the U.S. Central Command, arrived in Beirut for a one-day visit to meet with President Michel Aoun.
The U.S. Embassy in Beirut issued in its news release that Gen. McKenzie reaffirmed during his meeting with the Lebanese president "the importance of preserving Lebanon's security, stability, and sovereignty, and underscored the importance of the strong partnership between the United States and the Lebanese Armed Forces."
"We continue to support the Lebanese army, defending Lebanon's independence and sovereignty," Gen. McKenzie told President Aoun.
Reuters noted that Gen. McKenzie's visit "comes after Hezbollah stepped up criticism of U.S. ambassador Dorothy Shea on Tuesday, accusing her of blatant interference in Lebanese affairs."
On the ground, protests took place. Gen. McKenzie was met upon arrival with demonstrations, including Hezbollah supporters carrying signs against the United States and accusing the US embassy of interfering in Lebanon's affairs.
On the U.S. front, Secretary of State Mike Pompeo said on Wednesday that America will support Lebanon as long as it does not become an Iranian proxy state, reported The Daily Star.
Coinciding with Gen. McKenzie's arrival was that of Kassim Tajeddine, a Lebanese previously arrested in the US on the charges of supporting Hezbollah financially.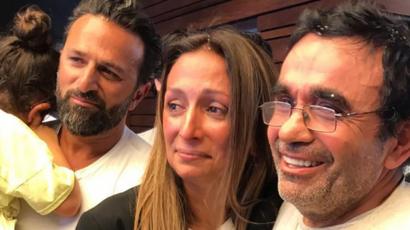 Tajeddine was recently released on "compassionate grounds" after three years in prison.