Food crazes are taking over Lebanese social media where thousands of local Lebanese businesses are showcasing their innovative and trendy food items.
We decided to try the new knefe donuts by XnDoughs, a sister store of popular Better Than Scratch.
When heading to Clemenceau, in Beirut, you can find two small sweet shops, one is Better From Scratch and the second XnDoughs both owned by Nahlan Saade.
Selling all kinds of delicious donuts to fill your sugary craving, when entering XnDoughs the smell of donuts immediately overwhelms you, and you're greeted with a gorgeous pink-infused setting.
We were welcomed by a lovely staff member who got our knefe donut ready quickly. The knefe comes in between a delicious donut bun to add sweetness and a 2atter, a sugar-based syrup.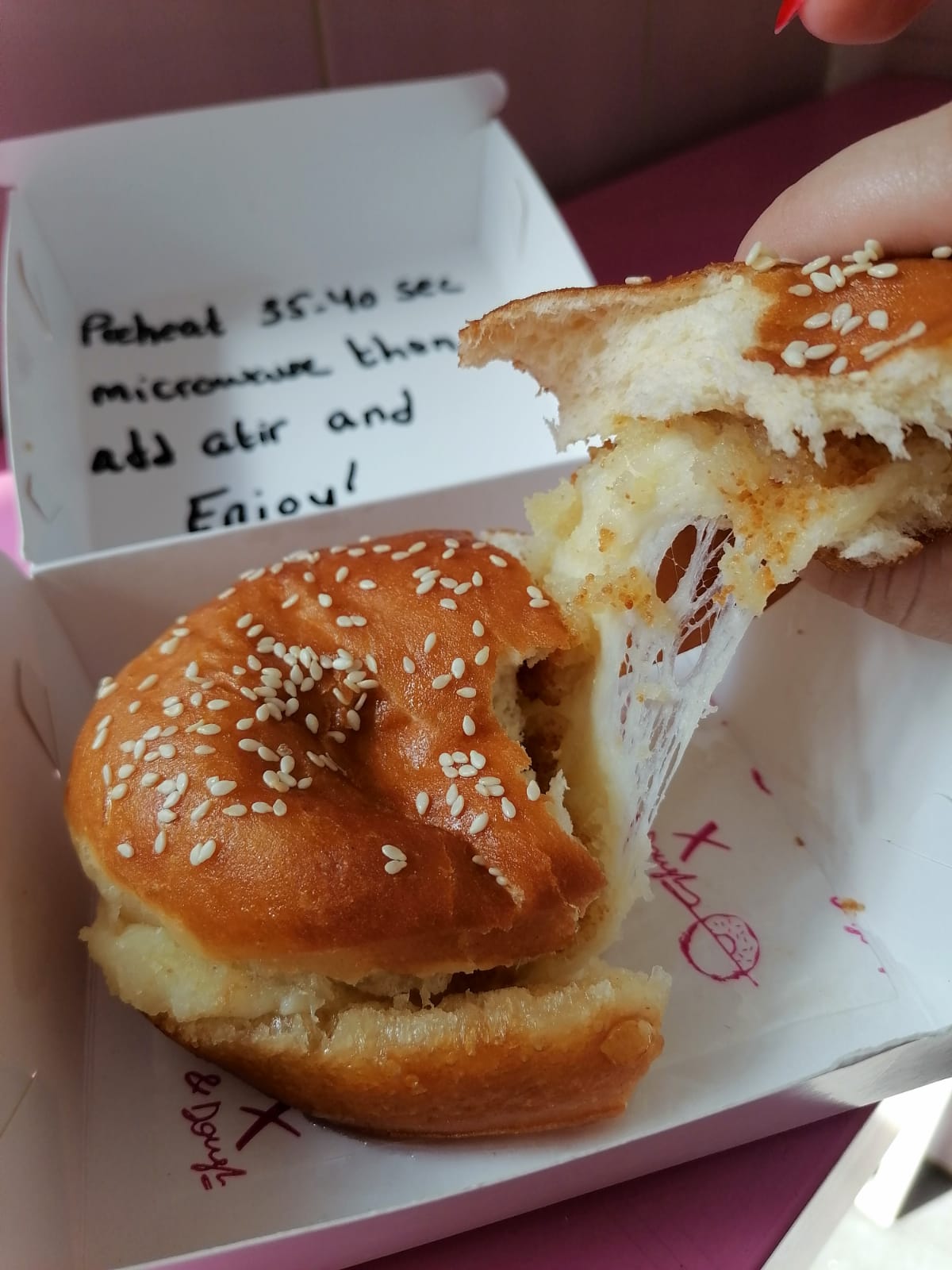 Served hot, the cheese melts and stretches pleasurably. The mouthwatering filling with the sweet donut bun represents a great combination.
When asked about the inspiration behind this rather tasty combination, Nahlan Saade told 961 that the shop wanted to add a Lebanese touch to their Americanized sweets.
"The feedback has been awesome," she added while highlighting that "since we are very well known for our fluffy dough, we thought why not combine it with the knefe."
Regarding future releases inspired by the Lebanese touch, Nahlan said that "yes, we will add more Lebanese items because the feedback we saw got us more excited to add more Lebanese items."
We couldn't leave without getting a taste of other donuts as well.
We tried the Chocodough donuts, topped with edible cookie dough and with a chocolate glaze, and the Brownie Bomb, with brownie crumbles, caramel glaze, and a Twix bar, and one word… exquisite!
The knefe donut costs LBP 150,000 LL ($3.75) and the donuts cost LBP 53,000 LL ($1.33) each.