Hailing from Belgium, Kenny Belaey probably never thought he would visit this small fertile land on the Mediterranean coast, let alone fall in love with it.
What a loss it would have been not to explore Lebanon's vast mountain range and its majestic wild earth!
On April 23rd, Kenny became the first person to bike the Lebanon Mountain Trail, an extreme hiking terrain that stretches for 470 km from Marjayoun in the south to Andqet in the north.
It was not without proudly achieving bumps and bruises that this Red Bull athlete and trail bike champion was able to complete the most thrilling journey of exploration.
"It's pretty rough," Kenny said, "I think I have a hundred thorns in my tires and scratches all over, but it was really fun."
The mere sight of Kenny biking on dangerous mountainside roads is bound to send adrenaline through anyone's veins.
Beginning from Marjayoun, he visited 76 of Lebanon's tranquil villages as he rode to the north.
On his way, he stayed at local guesthouses and B&Bs (bed and breakfast), where he got a taste of true Lebanese hospitality, authentic food, and the traditional way of life.
Kenny also set up camp in breathtaking Qammouaa and had a clear unpolluted view of the night sky.
He was struck by the captivating landscape of the country, such as the Jezzine waterfall, Qadisha Valley, Niha, the lakes of Aqoura, the nature of Chouf, Bsharri, Arez, the Tannourine forest, and many more.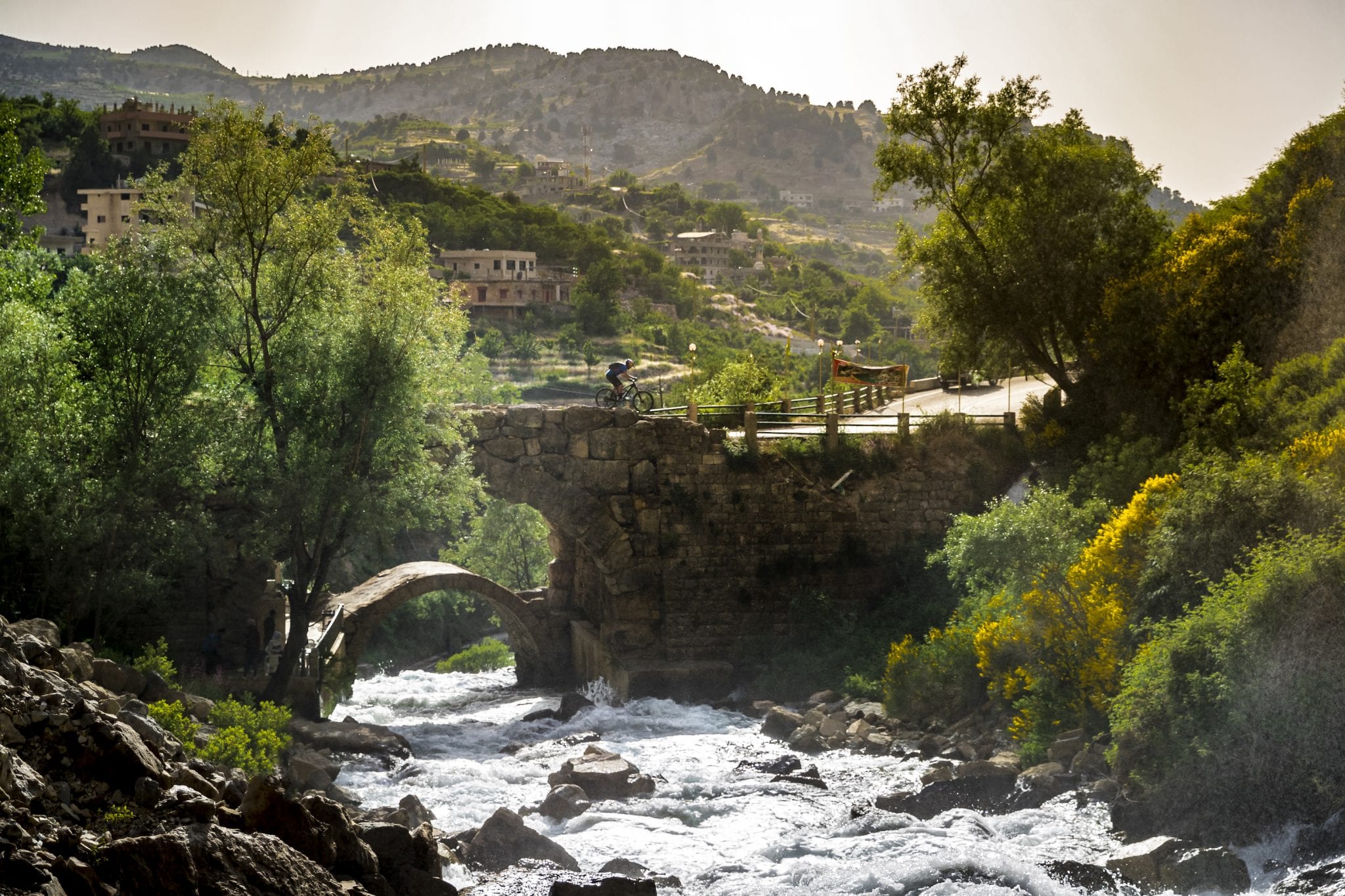 "Lebanon is by far one of my favorite countries I ever visited," he said.
His blood pumping adventure is inspiring and will make anyone want to explore this remarkable trail.
Watch World Champion Biker and Red Bull Athlete Kenny Belaey's 'border to border' journey: