Seductive, glamourous, and breathtaking is how could be described Zuhair Murad's Spring and Summer 2022 couture collection Vers Les Joyaux Du Temps.
It features an extravagant display of hobo and chic styles with deep colors of black and red along with the pastel freshness of lilac and salmon colors mixed with silver embroidery and gold details.
Zuhair Murad also added a touch of leather to his ball gowns and dresses, giving a statement of contrast to their elegant flows.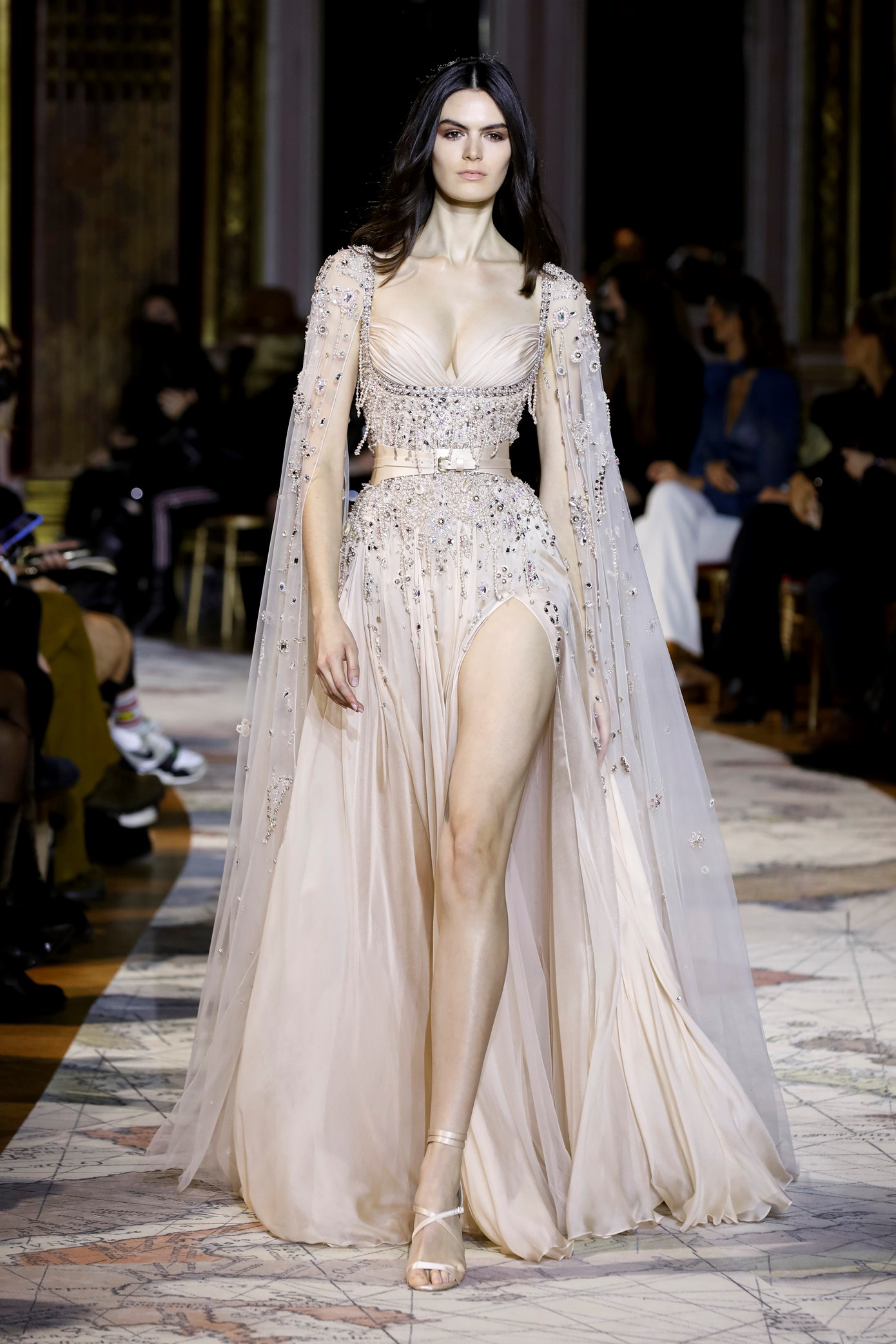 The bridal gown presented at the end of the fashion show is nothing short of spectacular, rich in silvery details enhancing its off-white color and hues.