Member of Parliament, Ms. Paula Yacoubian, gave an interview on CNN with Becky Anderson on CNN International's "Connect the World" on October 20, 2019.
She addressed the Lebanese Revolution, the need for political change, as well as rumors and allegations surrounding this political movement, including whether or not it is being backed by "outside forces" and embassies.
In her interview with Yacoubian, Anderson did not shy away from asking the difficult questions, expressing the international community's concern for Lebanon, as well as inquiring about this critical period in Lebanon's history, and the anticipated aftermath.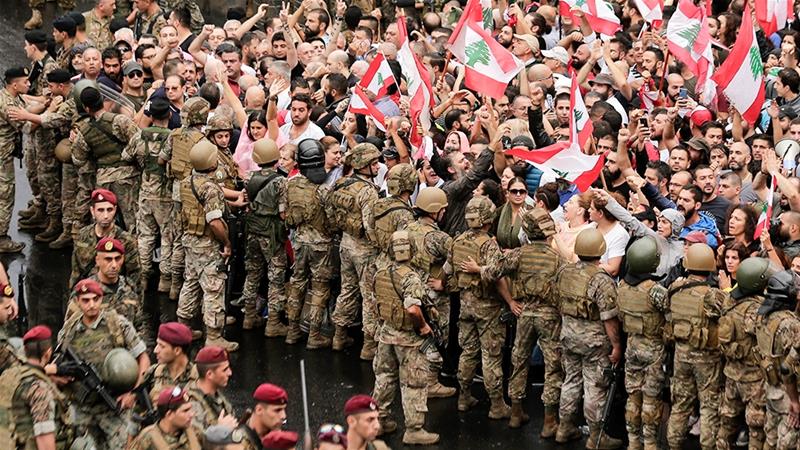 When asked about the rumors circulating around "foreign backing" of the revolution, Yacoubian stressed these "lame" allegations are unfounded and could not be further from the truth.
She insisted: "We can see very clearly that this revolution is the people's revolution and it is not backed by anybody."
When asked about what the next steps for Lebanon will be, Yacoubian made clear that she thinks "whatever will happen next is better than where we were before."
She further insisted that "they" [the politicians] used sectarian division to manipulate the population and this is why we "recycle" the same people into power.
Yacoubian went on to tell Anderson that today, if Lebanon holds elections, this will not be the case. She stated, "if we have elections today, Becky, people are more aware."
In her concluding statement, Yacoubian requested that CNN tell the world to stay away from this revolution and not to interfere in it.
"This is our revolution. Throughout Lebanon's history, the interest of other countries has come before the interest of Lebanese, whether Iran or Saudi Arabia or the United States or I don't know what… In this revolution, we want to decide our national interest and our politics," she said.
She went on to close with: "It is not a chant for freedom […] Here, people are asking for their basic needs. For their human dignity."
Anderson thanked Yacoubian for her time remarking, "Your words are strong and they resonate."
In light of our Prime Minister Saad Hariri's resignation just hours ago, we hope these are the thoughts leading to the next stages of the revolution. We are almost there, Lebanon.
Lebanon is writing its new history these days and you don't want to miss it! Follow us on Instagram @the961 for continuous coverage of the current events, and join us also on Facebook @The961Lebanon to engage with our fans in Lebanon and abroad.