For the second consecutive day, families and friends of the Beirut blast victims came together outside the Justice Palace to protest the removal of the lead investigator Judge Fadi Sawan from the investigation.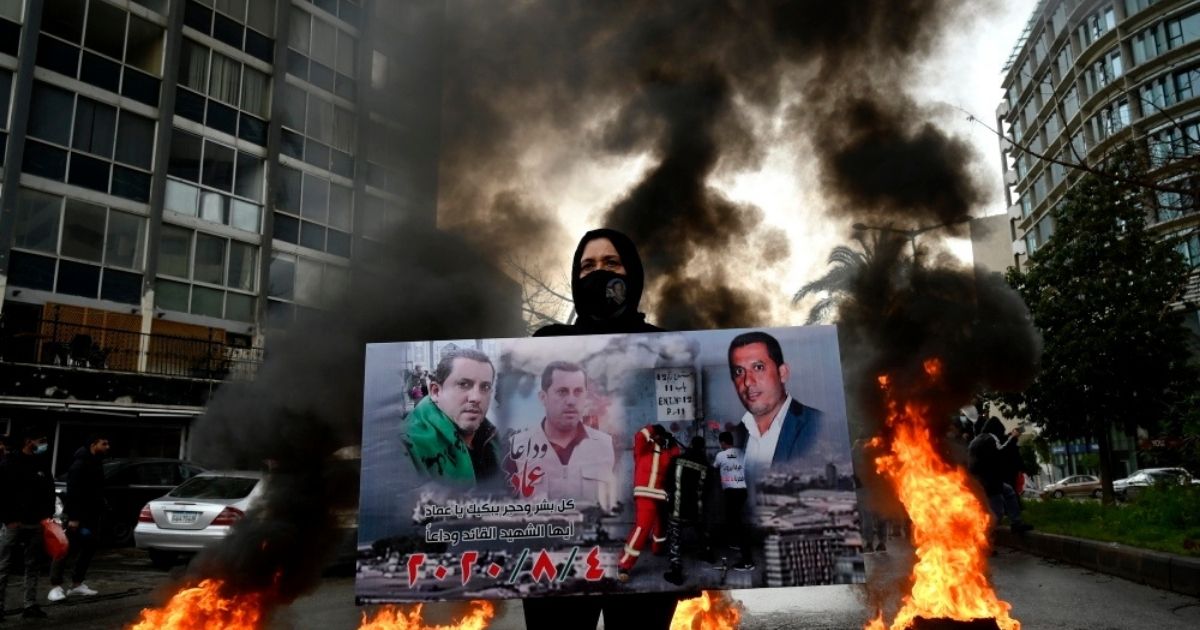 As they warned earlier, they just escalated the situation, unleashing their fury by blocking the road leading to the Adlieh roundabout, near the Justice Palace in Beirut, with burning tires and other obstacles.
Families raised photos of their lost ones – sons, brothers, sisters, fathers…- and raised signs that read: "Where is justice?"
Since Friday morning, the families have been expressing their built-in anger, objecting to the investigation returning to square one after being stalled for over 6 months.
A mother who lost her son at the port that doomsday, State Security member Charbel Matta, was heard saying to reporters on the ground, "Is it difficult to conclude who did it? When a massacre of this scale occurs, the least these men in charge can do is resign. We do not accept this."
Vowing to do whatever it takes to unveil the truth, she added, "The crime was easy, and reaching the truth is difficult, but we are not leaving until we do. They cannot start the investigation all over again now."
The Court of Cassation on Thursday removed Sawan, following a complaint by two former ministers who had refused to cooperate with the investigation, along with intense pressure from various politicians hindering the course of justice.
The court claimed that Sawan, whose home was also devastated by the blast, wasn't enacting impartiality in issuing summons and arrests against certain officials whom the court deems immune from prosecution by the constitution.
After multiple hours of standing on their feet with no answers from the officials in charge, Judge Souheil Abboud received a delegation from the families of the victims in the Justice Palace.
Aiming to calm them down, he assured them that a judge who is "honest, brave, competent, and apolitical" will be selected to lead the investigation, albeit these were the qualifications Judge Sawan proved to possess yet was removed… because of that.
People are well aware of that, hence what was meant to reassure them did not get them to back off. The delegation issued in a live statement that their protests will not stop once a new judge is appointed but until a concrete verdict is reached.
"The only weapon we have against them is pressure from the streets, and we will not stop," the delegation spokesperson declared.
Addressing the government, he added on behalf of the families: "We blame you fully for this crime, and there will be revenge. We vow to follow you wherever you go, even in your dreams."