The third day in a row, a third coronavirus death in Lebanon has just been reported in Notre Dame de Secours Hospital (Sayidat Al Maounat Hospital) in Jbeil.
The patient has been reported to be infected with the coronavirus (COVID-19) after the virus transmitted to him from the first coronavirus case that had arrived from Egypt to the hospital in Jbeil
The hospital was unable to transfer the patient to Rafic Al-Hariri Governmental University Hospital because of poor and delicate health with a deteriorating status.
According to MTV, the third patient was reported to be already suffering from cancer and is 79 years old.
The man, reported to be suffering from cancer, already was suffering from a weak immunity due to cancer treatment. His body was unable to fight the coronavirus (COVID-19).
The infection was passed on to him hrough the first deceased patient who came from Egypt to Notre Dame de Secours Hospital in Jbeil, where they were placed in the same room by the hospital.
Notre Dame de Secours Hospital announced on Wednesday, March 11, that 10 of its staff members have tested positive for coronavirus (COVID-19).
"After completing the laboratory tests on staff members who were in direct contact with one of the patients infected with the coronavirus (COVID-19), it was found that ten people from the hospital's employees tested positive."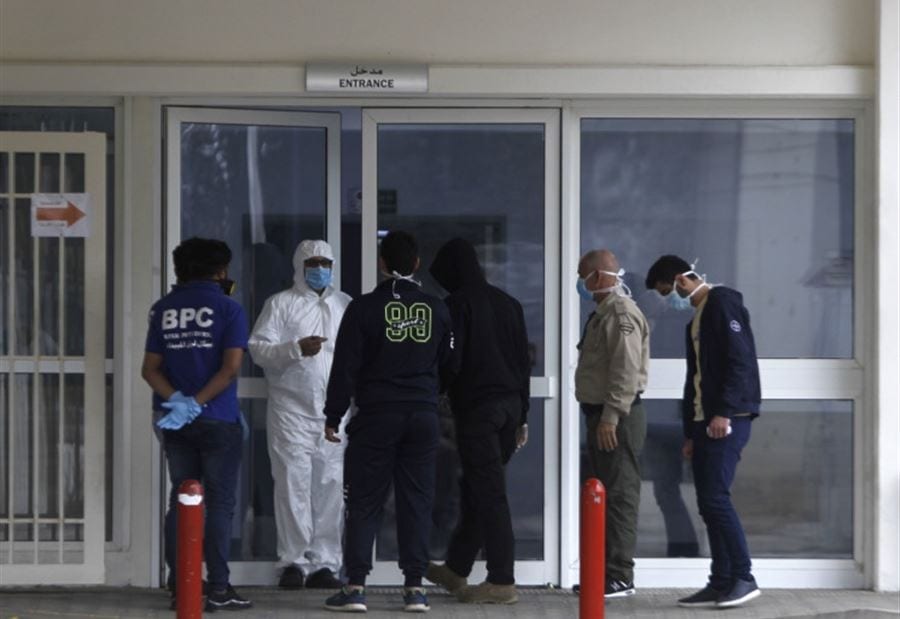 "All the workers diagnosed with the mentioned virus did not show any associated symptoms and are in good health," the hospital proceeded to say.
As of Thursday, March 12, the number of coronavirus (COVID-19) cases has exceeded 66 cases in Lebanon; 3 coronavirus death in Lebanon reported and only one fully recovered COVID-19 patient in Rafic Hariri Hospital.