The renowned Lebanese fashion designer, the king of luxe, Elie Saab, has long extended his influence beyond the fashion world of haute couture.
Just recently, he celebrated the 10th anniversary of his perfume line by teaming up with the UNICEF to benefit vulnerable girls in Lebanon.
From creating dream-like Interior Designs at Dubai Harbour in 2019 to launching his new collection of Home Furniture & Accessories in 2020, the fashion expert is now delving further into the realm of interior design, creating a sumptuous wallcovering collection like no other.
The luxurious wallpaper line is now brought to Lebanon by the famous Lebanese fabric house Khalil Wardé SAL and will be displayed at all Wardé showrooms across the country.
Expressing his excitement, CEO of Khalil Wardé SAL André Wardé told The961, "Unveiling the first wallcovering collection of Elie Saab, 100% vinyl produced exclusively in Italy, is very exciting, especially that Elie Saab highly carries the Lebanese flag, an example of our national pride and a success story."
"Elie Saab, the luxury brand ambassador, enlightens the Lebanese savoir-faire and raises it to the international level. It is with honor that we launch his wallpaper collection in our country," Warde told us.
"The eclectic collection is very rich in colors and designs that melt luxury fashion and glamorous lifestyle," he added.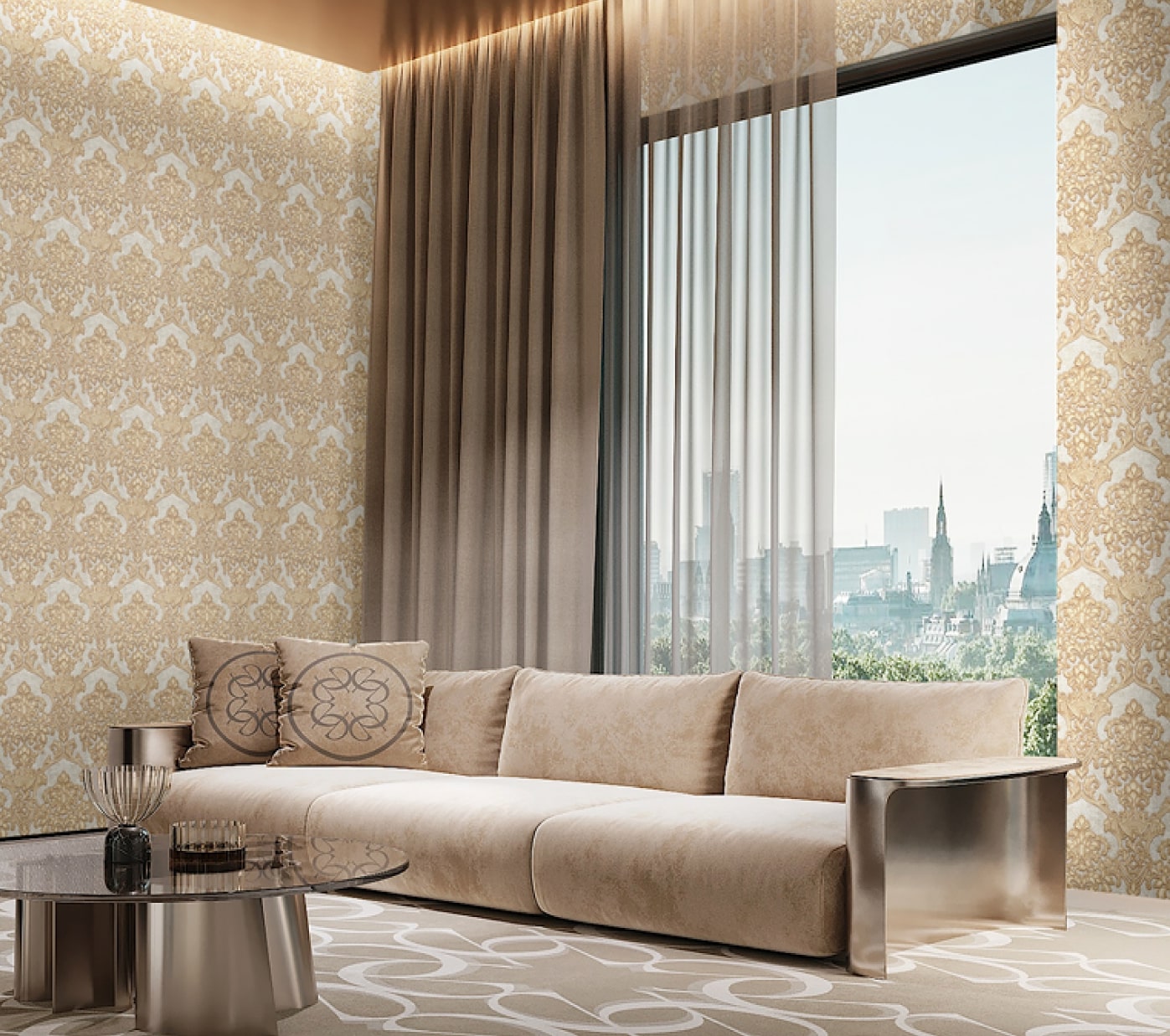 Elie Saab's wallpaper line was made in Italy in collaboration with Zambaiti Parati, the leading producer of high-end wall coverings in Italy.