The plight of dozens of migrant workers stranded in Lebanon has finally come to an end when two flights took them, respectively on Thursday and on Friday. safely back to their home country.
48 Ethiopian migrants left Lebanon to Addis Ababa with their transportation costs to their cities in Ethiopia covered by the International Organization for Migration (IOM).
The IOM has been assisting the abandoned migrants in Lebanon, supported by local organizations and Lebanese activists.
"We commend the efforts of civil society organizations who have mobilized to help these communities in this difficult time," stated the Head of Office of the IOM Lebanon, Fawzi Al-Zioud.
Time has been difficult indeed on countless migrant workers, and not only since the devastating Beirut explosion of August 4th.
Local employers abandoning their house helpers on the streets started earlier, with the economic crisis exacerbating and the Lebanese Lira depreciating significantly.
Enabled by the Kafala system, which disregards the rights of migrant workers, employers tend to overlook the abusive and inhuman side of their acts in throwing their workers out with no means to mend on their own.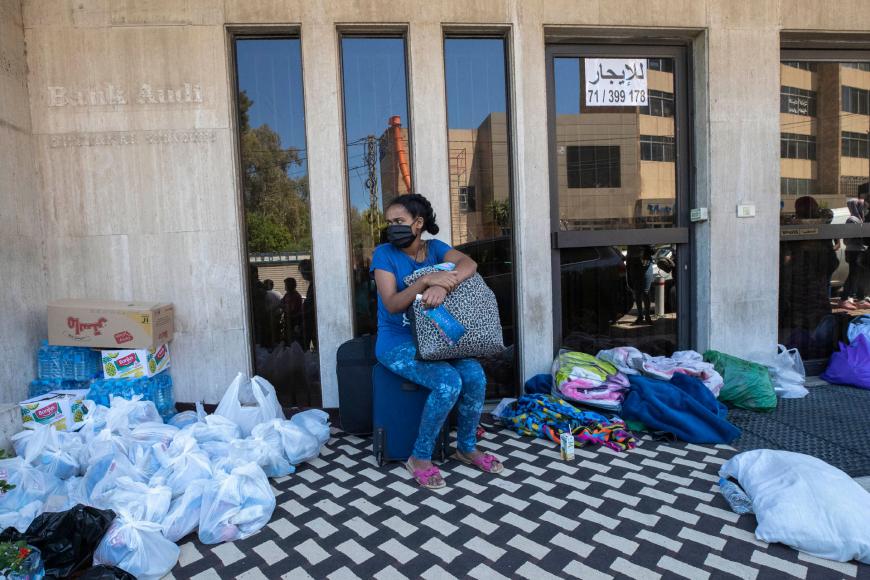 Due again to the Kafala that binds their status to their local employers, these migrants can't even legally get another job to ensure at least a place to stay, let alone support themselves.
Consequently, many are left "with fewer options for safe and dignified work," and "unable to afford their rent, food, or health care," reported ReliefWeb.
And the situation has been further deteriorating with the current catastrophe crippling Lebanon.
Facing such inhuman cases, local activists and NGOs have been stepping up to assist them, some activists even doing so on personal initiative, raising funds to help migrants back to their home countries.
According to IOM Lebanon, even before the catastrophic explosion, an estimated 10,000 migrants of different nationalities had made requests to leave to their countries of origin.
Thanks to partnership efforts at different fronts, locally and internationally, the IOM home-return operation of the 48 Ethiopians was finally made possible.
IOM Lebanon Office partnered with the Lebanese Ministry of Social Affairs and General Security as well as the Ethiopian Consulate and the IOM mission in Ethiopia.
Financially, the Government of Germany contributed to their return home through IOM's Global Strategic Preparedness and Response Plan Coronavirus Disease 2019.
Moreover, "assistance in Ethiopia is also being provided through the support of the Bureau of Population, Refugees, and Migration (PRM) from the United States Department of State, and the Government of Norway," declared IOM.
The IOM Office in Lebanon continues its efforts to help more migrant workers and cope with the increasing demand for voluntary return assistance, hoping for "greater solidarity from international donors," as stated by Fawzi Al-Zioud.