Social distancing and quarantining don't have to be boring and stressful anymore with the availability of numerous Free Virtual Tours of museums and historical sites in Lebanon and the world; including some extra like NASA and Disney!
Fortunately, the digital age has made it possible to walk through some of the world's famous museums from the comfort of your own home.
"Walk" through the world's top-tier institutions like The Met, then "go for a ride" on Disney's new Frozen rollercoaster with the kids. There are some fascinating exhibitions at your fingerprints, and for free.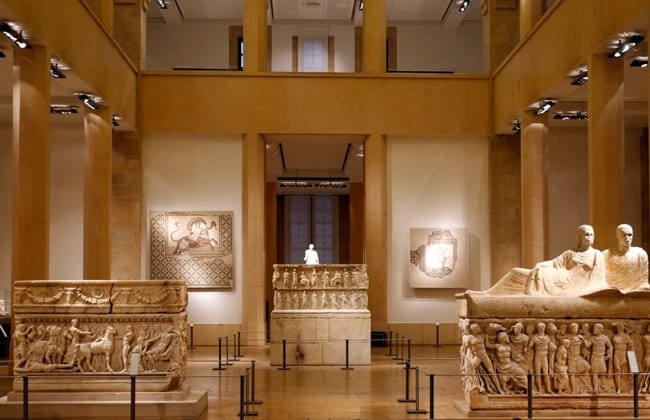 In Lebanon
To encourage people to stay at home, the Minister of Culture announced that everyone can now visit virtually the touristic places of Lebanon, for free.
"This initiative reflects the depth of the responsibility upon all official and civil bodies to support the " Stay At Home " campaign," Minister Abbass Mortada said.
He explained, "Quarantine doesn't mean to stop all possible activities and work, but to seize the opportunity to discover Lebanon's cultural and historical heritage."
You can enjoy a clear virtual tour of various sites in an enjoyable way from the comfort of your home, including Baalbeck Temple and Byblos Citadel.
Furthermore, if you are a castle-lover, you have to check out the Beaufort Castle Crusader, Mseilha Fort, and Sidon Sea Castle. Take also tour in Tyre, and visit the Ruins of Tyre and Tyre World Heritage Site.
On a note, this is a great opportunity to make these virtual tours a family activity during this phase of quarantine. It's probable that your children haven't had the chance to see them all yet. Family time can't be cooler than that!
If you haven't guessed how yet, a click on their names here will take you to each. Then, use your cursor on the screen to start the tour.
If you or your family members at home have never been to the National Museum before, this is good news for you! You can visit the halls of the National Museum and discover the works of different periods of Lebanese Modern Art.
With a good chance, you or someone at home would know how to connect your pc to your TV and you can do these visits from the family room on a larger screen.
This is a great opportunity to discover and explore our beloved Lebanon. You can always put time for exploring its history, its cultural heritage, and its beautiful spots.
Around the World
This online tool has been opened to people around the world during this phase of quarantine. Lebanese can also have access to worldwide museums and visit them for free, from home.
Here's a list that contains some of the most prestigious museums in the world:
You can also visit NASA! Both its Virginia's Langley Research Center and Ohio's Glenn Research Center are offering online tours for free. You can also try some fascinating reality experiences via The Space Center Houston's app.
And there is more!
You can also enjoy a virtual tour of Walt Disney World, SeaWorld Orlando, and LEGOLAND Florida Resort!
Quarantining with your family doesn't have to be boring or stressful. These tours are great to entertain you all in a fascinating way and give you the likelihood of interesting conversations.
The World Health Organization has released a set of symptoms that you should watch out for. If you or anyone you know has these symptoms please contact the following health resources.
Get the latest news and updates about the coronavirus outbreak in Lebanon along with a live monitor of cases in Lebanon as well as resources and information to help you guide the outbreak on our dedicated coronavirus page.