After the Beirut explosion that killed hundreds and left hundreds of thousands homeless, citizens of Lebanon marched down Martyrs' Square, outraged by the negligence of those in charge that caused the mass murder, and demanding the fall of the government.
They were confronted by the military who did not hold their violence back. They used live ammunition at a close range, including rubber bullets, and tear gas grenades.
Many were severely injured. Some got shot right on the face, neck, eye, and chest. Some got shot and tried to run away and got shot another time on the back at a close range.
These were not scenes of a battlefield where citizens were attacked by a foreign army, or a war zone where an army was defending its land against another army. These were scenes of civilians being brutally attacked by their own country's military.
Even paramedics and doctors on the site were directly teargassed while treating the injured. No mercy and no restraint. The fully armed military was openly "at war" against unarmed civilians.
The brutal abuse of power was recorded by citizens on the ground and also documented by Human Rights Watch, and by reports from doctors in the emergency.
According to the HRW, one of the tear gas grenades used by the military is called G1Cs and is designed to fire 200 meters away from the designated area because it releases gases over 800 to 1,000 square meters.
And yet, the military fired the G1Cs at a close range in Marty's Square, thus suffocating many.
While the Lebanese Security Forces denied the use of live and rubber bullets at the protesters, the wounds, the medical reports, and the HRW proved otherwise.
In their documentary, the HRW showed videos of officers shooting at a close range at vulnerable citizens at their faces.
And, they've got the measurements of the bullets thus to prove just that.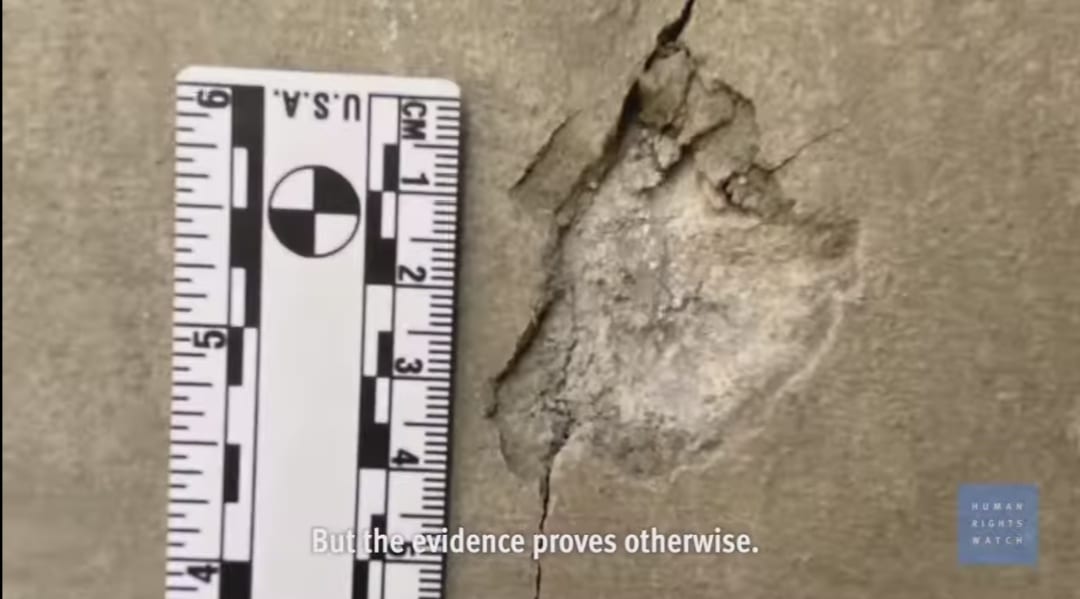 "These 'birdshot' cartridges fired from shotguns can contain hundreds of pellets in a single round," the HRW documented. As shown by X-rays, many got hundreds of these pellets embedded in different parts of their bodies, severing eyes and vital organs.
According to the reports, these pellets get lodged deep in the organs and cause permanent damage and a life of chronic pain.
"Potentially lethal force like this should not be used unless to protect life," the Human Rights Watch stated in their documentary.
The organization called on the public prosecutor to "open an independent investigation into the unlawful use of force."
It also called "international donors to Lebanon's security forces to investigate whether their support is going to abusive units and, if so, halt it immediately."
In an unprecedented move from within Lebanon, a lawyer just filed a lawsuit against the parliamentary police for their brutality on August 8th.
The lawsuit is expected to take to court the head of the parliament, Nabih Berri, to whom these parliamentary officers report directly.