The Israeli Defense Forces (IDF) on Sunday posted multiple "last-minute" Valentine's cards with a special theme.
Hezbollah's current secretary-general, Hassan Nasrallah, was the main target of IDF's Valentine's memes, where they posted on their social media accounts multiple puns with Nasrallah's images taking the spotlight.
"Hezbollah decided we're the perfect ones to terrorize", IDF wrote. "If you need a last-minute Valentine's Day card, here's a groundbreaking greeting on behalf of Hassan Nasrallah, the Secretary-General of Hezbollah."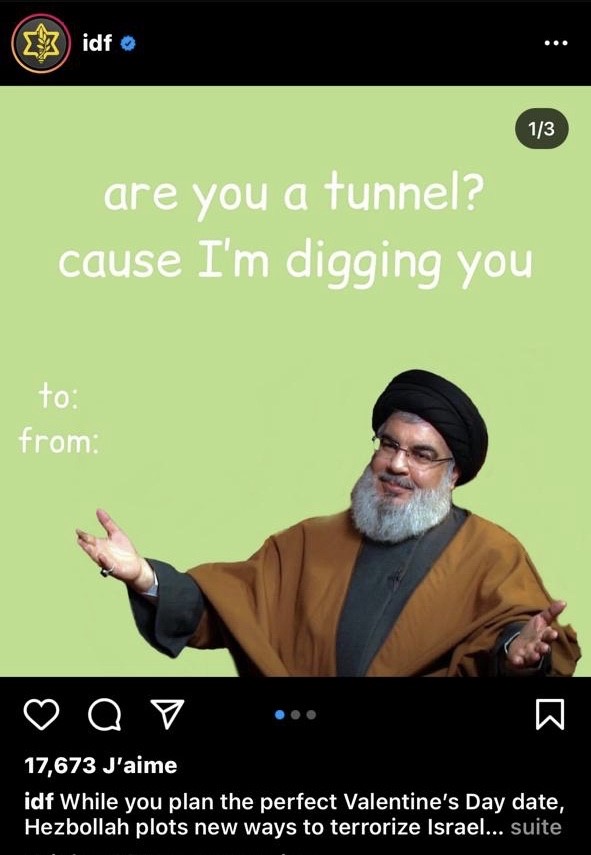 ​The tunnel reference goes back to when Israel conducted in 2018 Operation Northern Shield, destroying tunnels dug into northern parts of occupied Palestine from southern Lebanon, believed to be Hezbollah's facilities for transporting militants and weapons into the area.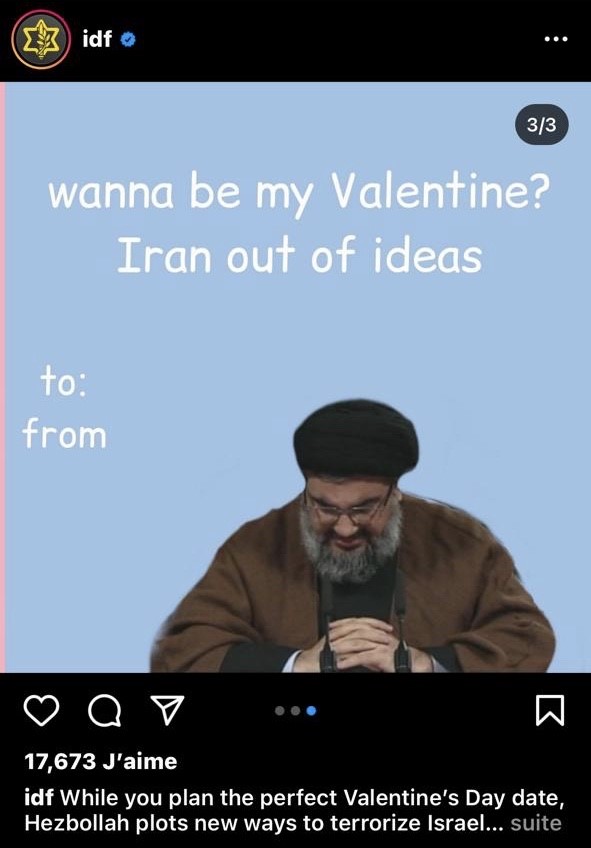 The posts have been deleted since then, and there has been no comment from Hezbollah's side.