Some of the biggest names in Lebanon's cinema scene are set to star in the upcoming Arabic-language remake of the Italian comedy/drama 'Perfect Strangers'.
'Perfect Strangers' revolves around a group of close friends at a dinner party who decide to play a game that involves them placing their cellphones on the table to make all their calls and texts visible.
While the game starts off entertaining, things take a series turn when untold secrets are revealed.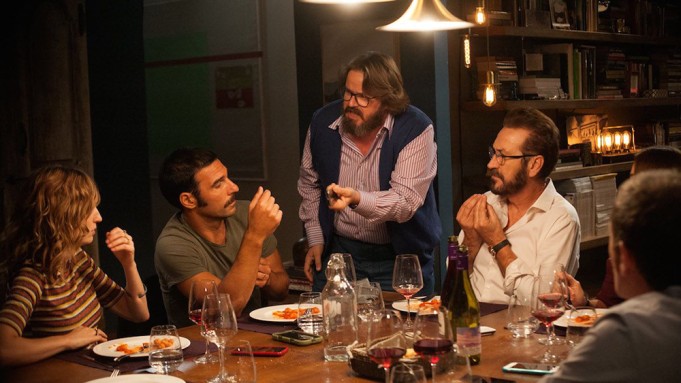 The film hails a dozen remakes from different countries, including France, Germany, Spain, and South Korea, and has grossed around $270 million worldwide.
Now, Dubai-based Middle East distributor Front Row Filmed Entertainment and Kuwait National Cinema Company in collaboration with Empire International and Egypt's Film Clinic are co-producing the Lebanese-Egyptian Middle Eastern version.
Set in Lebanon, with revolution and pandemic taking place in the background, the remake will star Lebanese talents Nadine Labaki, Adel Karam, George Khabbaz, and Diamand Bou Abboud.
The brilliant Lebanese actors will be joined by Egyptian actress Mona Zaki and Egypt-based Jordanian actor Eyyad Nassar, bringing together different countries and cultures through cinema.
First announced in 2018, the remake's production was already pushed back twice due to the pandemic and crises in Lebanon. Now, the producers have set their eyes on the launch date of February 2nd, 2021.
Lebanese first-time director Wissam Smayra will take the handles on this remake, co-written alongside Lebanese actor/writer Gabriel Yammine.