Italy has made headlines for being the leading European country in coronavirus cases and, grimly, surpassing China with the highest death toll. As of April 1st, (16:00 GMT), Italy has 77,635 active coronavirus cases and 12,428 fatalities.
To know what it's like living through this as a Lebanese student, The961 team asked some Lebanese students in Italy.
Moayad Nafeh, a Ph.D. candidate at Scuola Superiore di Studi a Pavia, says the country is in total lockdown with mandatory self-quarantine at all times.
"We work from our homes, and can only go outside for groceries or pharmacies with police patrolling the cities constantly."
"Luckily I receive a scholarship from the government, paid monthly throughout the doctoral program, and I'm able to sustain myself with that," Nafeh said when asked if he can financially sustain himself during this virus crisis.
Nafeh also conveyed that the Italian government has been tremendously helpful to him with regard to health care.
"The quality of the healthcare system and the services we receive (i.e. ER admission, surgery, clinical and house visits, discounts on pharmaceutical products/prescriptions) are excellent given the small fee (around 150 euros a year for students)."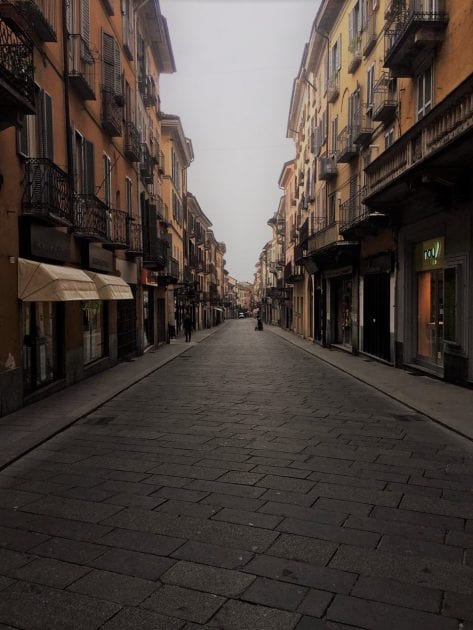 When asked if the Lebanese government has been helpful, this is what he had to say: "I've registered myself to come back to Lebanon during the outbreak in Italy. I contacted the secretariat office [of the consulate in Milano] to fill out a form, and they kept redirecting me left and right until I found it myself (a low-quality jpeg published on Twitter with a terrible crop)."
Studying in Ferrara, Italy, Jad Rida says it's been a year since he last visited Lebanon. Now, he is quarantining himself like every other Italian, as commanded by the government.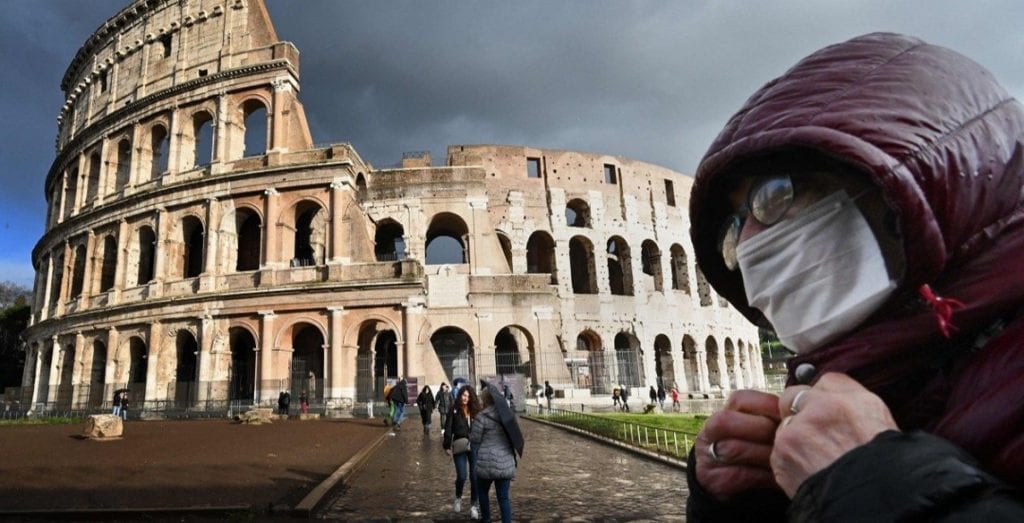 In the city where he lives, Rida has been acquainted with around fifty other Lebanese students. All of them doing the same.
"We are abiding by the rules of the Italian government and staying at home unless for emergencies."
Unlike Nafeh, Rida found help at the Lebanese embassy in Italy. "The embassy is making efforts to help us. I am in contact with Her Excellency Ambassador Mira Daher. We are reaching out to Lebanese who need help here in Italy."
However, Rida feels the Italian government is not assisting foreign students as it does for the Italian ones.
Rida heard of talks that the Lebanese government is planning to send planes to evacuate those who wish to go back to Lebanon, but he still has no details on when that will happen.
"We're registering the names of Lebanese citizens who want to go back home, and are also registering the name of people who need aid from the Lebanese government," stated Rida.
"Those who relied on work for basic income will now start facing financial issues because work has halted in Italy."
"We wish the Lebanese government would increase its financial aid to Lebanese in Italy, as many students are not able to receive money from Lebanon and are suffering from this. They are not able to exchange to Euros in Lebanon in order to send money to Italy."
He added that they hope that "Lebanese families can get help to send money to their children in Italy."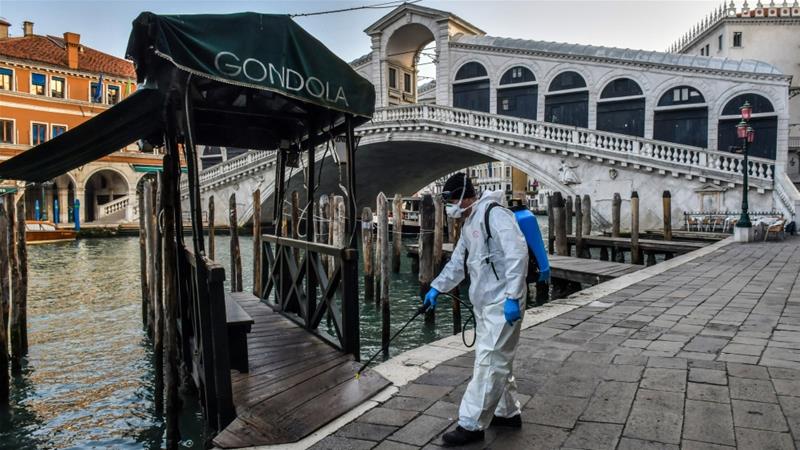 In regards to the airplane that will bring Lebanese people back home, Rida requests that the government take serious precautions during the operation, and to ensure that tests are made on the returning people in order that no one transmits the virus to Lebanon.
He concluded with saying he hopes that everyone is doing the right things to stay safe and keep others out of danger's way.
For now, Rida himself is doing well, financially speaking. But with the growing uncertainty of the situation, he's not sure how it'll be in the future.
To learn more about the situation of Lebanese students in Italy during the coronavirus, The961 reached out to the Diplomatic Consul of Lebanon in Italy, Queen Maryl Salame Ghayad.
Mrs. Ghayad is a Lebanese diplomat from the Lebanese Ministry of Foreign Affairs and also Deputy Chief of Mission and Head of the Consular Section at the Lebanese Embassy in Italy, based in Rome.
Mrs. Ghayad said that she has "followed with [the Lebanese students] since the first break of the coronavirus in Italy," and added that she is in direct contact with them on a daily basis either by email or by phone.
"I transformed my personal mobile number to become the hotline for all the Italian territory, Malta, and San Marino, in regard [to] any Lebanese [citizen] who wants to contact us as an embassy."
To follow up on their situation, Mrs. Ghayad assured us that she is coordinating with the Lebanese government, the Ministry of Foreign Affairs and Emigrants, Lebanese banks, and the Italian authorities.
Furthermore, for students whose visas have expired, she explained that the embassy has reached out to the Italian authorities to grant them legal status.
"Any student facing any health issue of any type is directed to Lebanese doctors (who cover the Italian territories) for the ease of communication."
As for the financial aid, Mrs. Ghayad asserted that she has communicated with the Association of Lebanese Banks in Lebanon to explain the importance of raising the limit of money withdrawal for the students.
She added, "After communicating with some donors, the students who have reached me were able to receive some amount of money to be able to pay for food and the ability to maintain a good standard of living."
She credits the Italian authorities for easing her job and treating Lebanese people like they would Italian nationals without discrimination.
Mrs. Ghayad concluded by saying, "We diplomats are sent around the world to stay side by side with the Lebanese expatriates, and I abide by my duty towards them and to the Lebanese Republic."
Get the latest news and updates about the coronavirus outbreak in Lebanon along with a live monitor of cases in Lebanon as well as resources and information to help you guide the outbreak on our dedicated coronavirus page.
*Photos used for illustrative purposes only."