Sawti, an initiative by Impact Lebanon mobilizing the diaspora to vote in Lebanon elections 2022, has just published the latest number of registrations of Lebanese voters residing abroad.
Based on the data released by the Lebanese Ministry of Foreign Affairs, the number of Lebanese in the diaspora who have registered so far to vote has exceeded that of 2018, which was 82,965.
On November 10th, the registration mechanism marked 101,088 registrations.
According to Lebanon Files, the registrations are distributed as follows:
Europe: 34,370
North America: 21,322
Asia: 24,581
Australia: 9,327
Africa: 9,163
Latin America: 3,325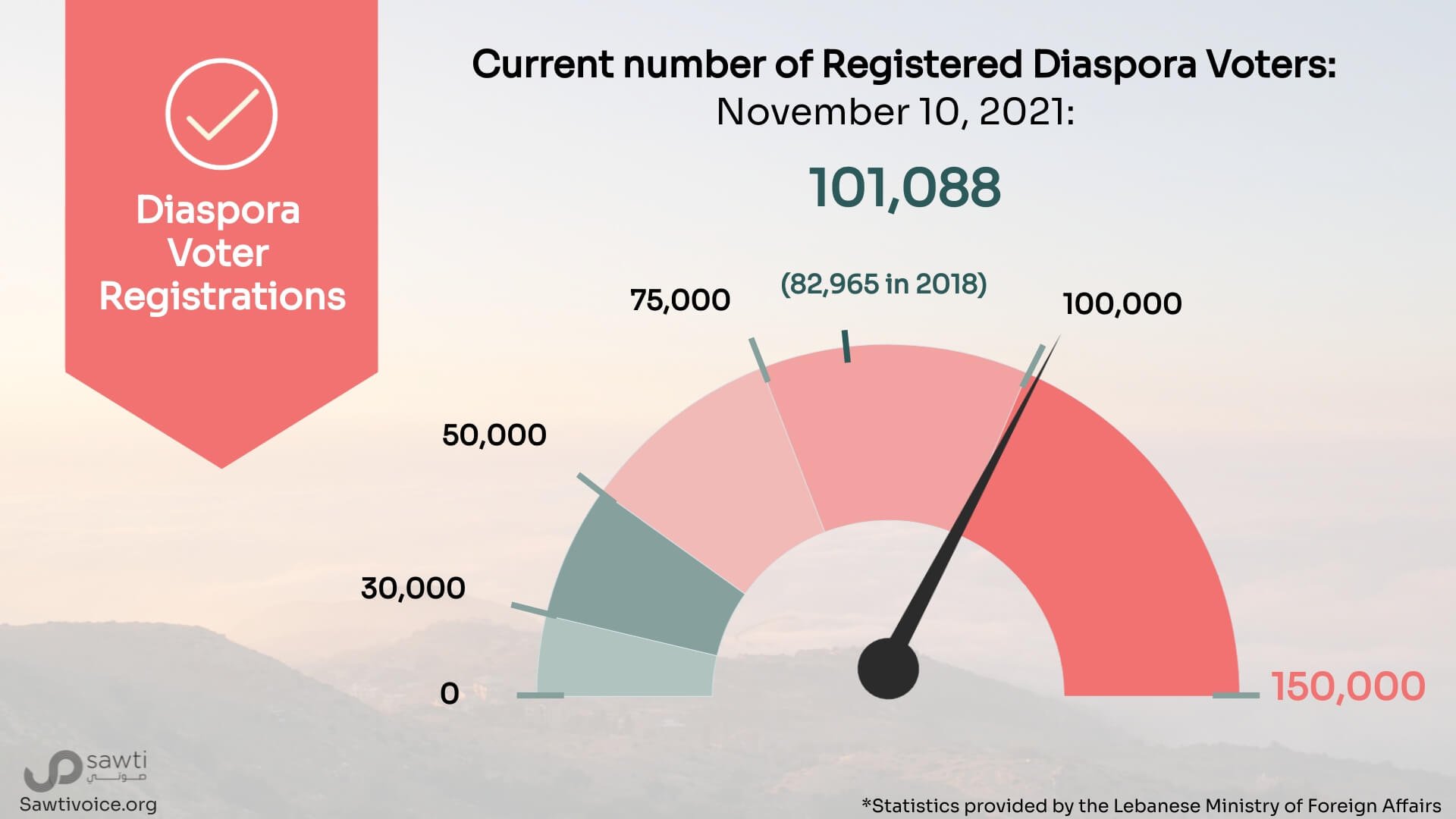 Lebanese in the diaspora are encouraged to register before the deadline of November 20th if they wish to participate in the needed change to build a better Lebanon for all.
The diaspora's right to vote for 128 parliamentary members has been restored by the parliament, and each voter can now vote according to his/her electoral district.
For those wishing to get to know the alternative parties, Sawti has been presenting a series online hosting them as well as activists, politicians, and experts in political debates and webinars.
If you hold Lebanese citizenship and won't be in Lebanon on March 27, 2022, make sure to register to vote before November 20th, 2021. The process only takes 5 minutes.