Youth emigration has been a hot topic of discussion and consideration in Lebanon ever since the Lebanese economic crisis started, and more so with the various crises compiling and escalating.
By November of 2020, the Lebanese youth emigration rate hit its all-time high, and it hasn't stopped, especially now with people enduring the expected social catastrophe and the crises impacting the education sector.
Many are leaving to far destinations, seeking a healthier part of the world to rebuild their lives or to study for a better future that has been fading in Lebanon.
It is harsh to leave one's homeland and leave behind all whom and what we love. Such a decision isn't easy to make and involves a lot of pain with families being torn apart.
A touching video about this controversial situation has been circulating on social media. It talks about Lebanese youth not wanting to leave the country despite all the crises and the hardships, yet they are forced to.
The uniqueness of this video is that its creator, a young Lebanese YouTuber named Jad Merched Khalil, presents what it was and what it is now, and the happy things they are losing to the crises.
"We used to talk about our dreams, we now talk about how many hours we waited at gas stations."
"We used to spend the night happily in Chabrouh till the morning, now the night gathering is to forget about our worries and a farewell to the one who has decided to leave."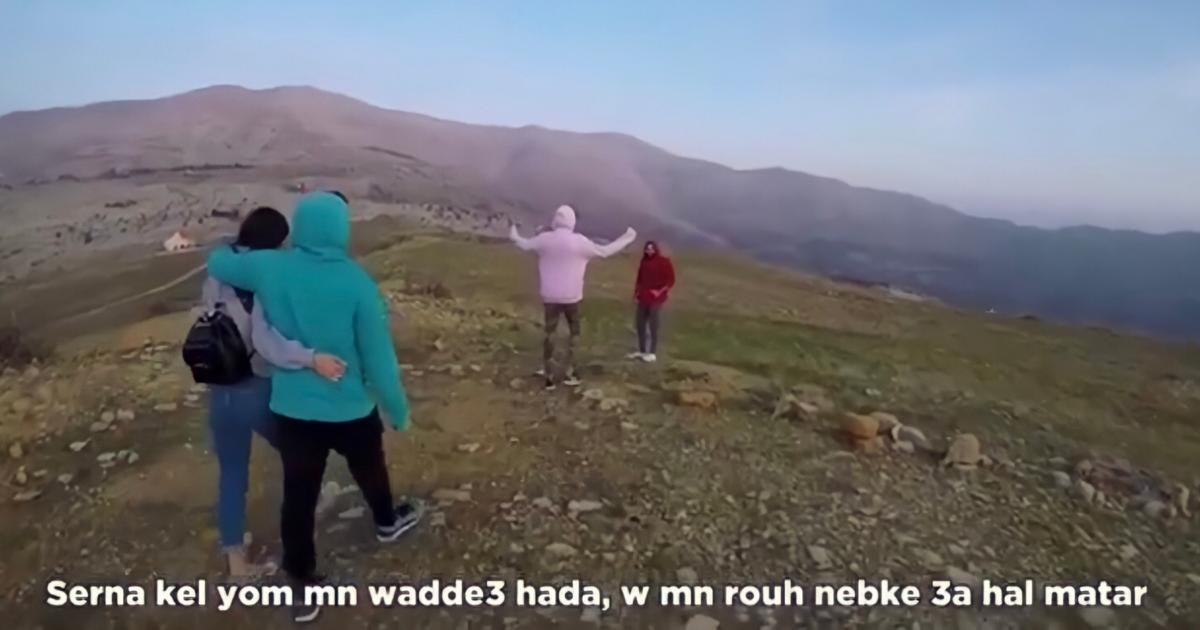 Speaking at how eager they used to be to enter university and meet friends and have fun activities, he says, "Now, we are saying farewell to someone every day and we go cry at the airport…"
Jad presents the entire situation while showing how fun his life as a young Lebanese was and yet could still be… if and only if those in charge of the country will allow it.
As he does, he takes us to places he visited and enjoyed, things he normally does that make his life in Lebanon special, showcasing how much there is also to lose if he leaves the country.
"I don't want to leave but it seems they're not going to give me an option," he then says, meaning those who brought the country to its collapse. "They are going to force me to leave and leave everybody behind, and travel so maybe I can realize all my dreams."
Jad concludes his well-presented video addressing his friend who was recording:
"Mario, keep this video. When we will be 40 years old, we will watch it again and we'll laugh at ourselves," he says jokingly, ending it all with the laughs of his friends by his side.
So, is Jad leaving or does his good humor at the end say otherwise?
Watch his video titled Ma Badde Fell (I don't want to leave):