The organization Save The Children warned in a report on Thursday that half of the Lebanese children, or about 700,000, are now in need of humanitarian aid.
The risk of malnutrition has increased among the children in Lebanon as the war in Ukraine continues.
The NGO pointed to new data by the UN showing that more than 2 million Lebanese people (about 57% of the population) are now living in severe poverty, with 3 in every 4 households not having enough money to buy food. 
"This is in addition to the 1.8 million refugees and migrants living in Lebanon, including 700,000 Syrian refugee children already facing dire conditions. About 99% of Syrian households do not have enough money to buy food," according to the organization.
The report shows that the conflict in Ukraine has worsened the food crisis in Lebanon and that the cost of food has increased by 396% in one year.
From the start of the Ukraine-Russia military conflict on February 24 of this year, the prices in Lebanon have further increased. As an indication, the cost of bread has increased by 38%, and the prices of sunflower oil and sugar have swelled by 88% and 72%, respectively.
"The rising cost of food will likely exacerbate nutrition and health needs across Lebanon. Without urgent action, children will continue to bear the brunt of Lebanon's worsening poverty crisis with more than 200,000 children already suffering from malnutrition and 7% of all children stunted, an indicator of chronic malnutrition," the report added.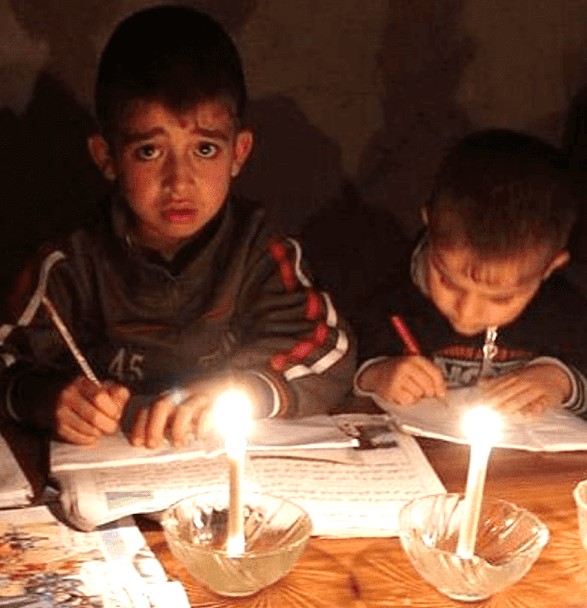 The report pointed to the loss of value of the Lebanese pound, which denoted a loss of more than 90%. This has led to the collapse of public services, including the sectors of electricity, water, medicine, and food, and ongoing strikes by civil servants and teachers.
Covid-19 has also led to school closures and the economic crisis has forced many families to send their children to the workplace instead of school. "According to the UN, around 334,000 children are now in need of child protection-related services," the report stated.
The Country Director of Save the Children in Lebanon, Jennifer Moorehead, said that this new data reflects the deteriorating situation in the country.
"The country faces an irreversible decline in living conditions for children and families that will take generations to recover from if we don't act now. This is a children's crisis, with children's lives and futures at stake," Moorehead stressed.
The organization urged long-term solutions to ease the humanitarian crisis, adding that "the government of Lebanon and the international community must work together on ensuring essential services do not collapse, and to shoring up household resilience."
"Without this, we will be putting even more children's lives – and futures – at risk," Save The Children warned.