Instant coffee is a big thing in Lebanon. It's quicker and, for many, more enjoyable than the traditional "raqwe" coffee, which is also called Turkish coffee.
Typically, Lebanese Nescafe is a mix of instant coffee powder, Coffee-Mate, and sweetened condensed milk (which is just referred to as "Nestle"). Clearly, it's not the healthiest. It also isn't as pocket-friendly as it used to be.
Ever since the beginning of the dollar crisis, Nestle announced it will be increasing the prices of all its products. It made many Nescafe drinkers think twice about their morning cup of joy.
To save some cash during these times, you could ditch the Nestle for time being and opt for a dash of milk instead of creamer. You can even take your coffee black, as many do.
And while you might want to stick to your trusty Nescafe, you may find it useful to know that there are alternatives you can try when you're in a pinch.
Prices below are as of the time of writing.
#1 Classic Instant Coffee by Spinneys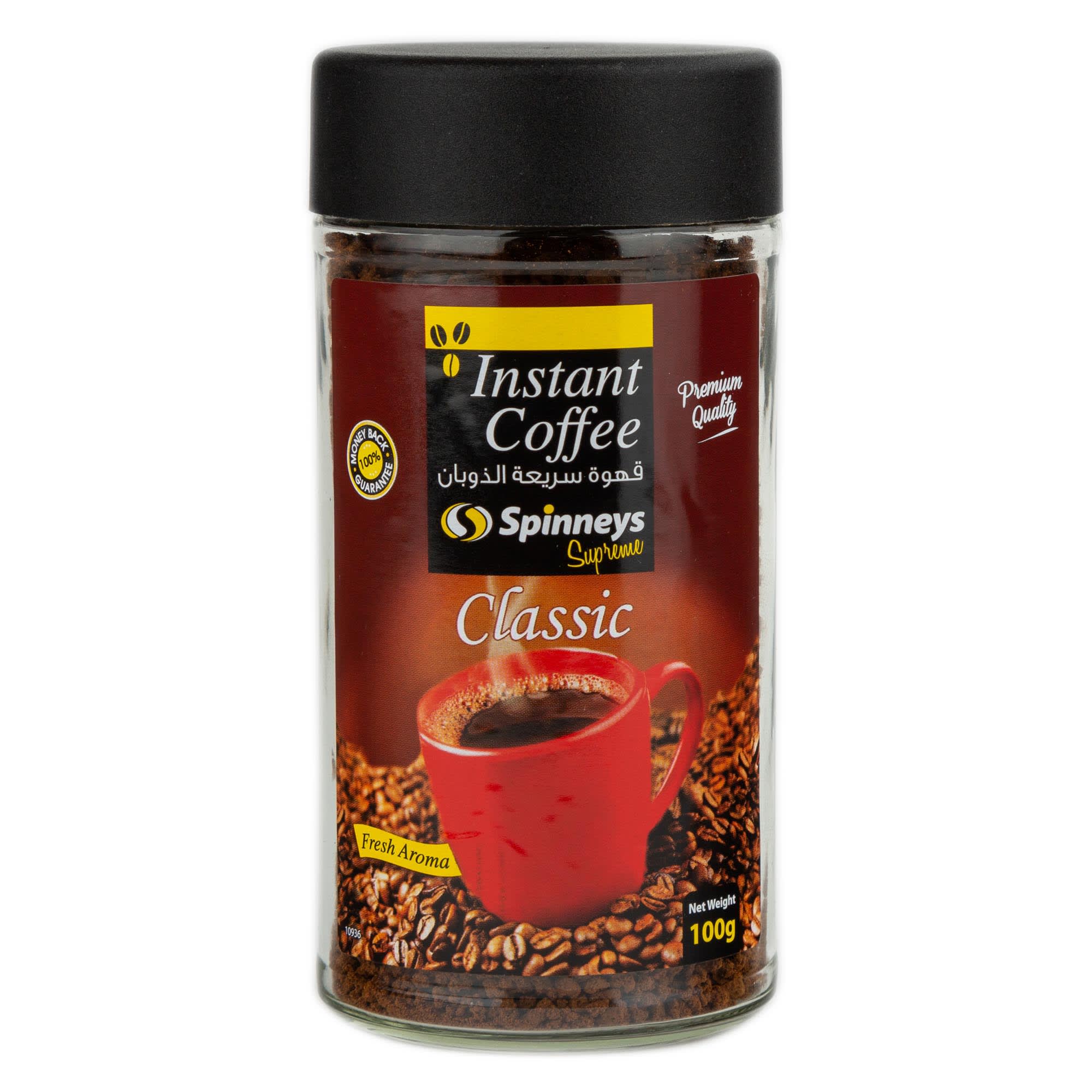 A 200g jar of the Spinneys brand instant coffee costs 14,000 LBP, whereas the Nescafe Red Mug 100g jar is sold for 12,750 LBP and the Nescafe Matinal 200g jar is 15,500 LBP.
The Red Mug (medium roast) may not be as affordable anymore, but if you still want that Nescafe brand quality you can opt for the Matinal (dark roast) version, which is just an added 1,500 LBP.
#2 Black Gold Instant Coffee by Happy
Happy has made its own Black Gold coffee to compete with Nescafe Gold. The discount store's version is significantly cheaper in price at 9,000 LBP for 100g versus Nescafe's 15,500 LBP for the 100g jar.
But a taste test will have to be made to determine whether Happy was able to match the rich flavor.
#3 Tora Bika Premium 3 in 1
Tora Bika instant coffee 3 in 1 is a surprising discovery at Carrefour. It costs heaps less than the Nescafe brand and goes for 8,700 LBP/22 sachets. Tora Bika is not commonly known for its 3 in 1 rather for its instant cappuccino. Maybe you'll end up liking its version of Nescafe.
#4 Nescafe 3 in 1
Finally, if you can't shake that Nescafe flavor out of your head, you can always grab a bag of 3 in 1. It costs 12,000 LBP at Spinneys for a bag of 30 sachets.
Although the mix doesn't taste exactly the same as your usual Nescafe, it saves you the trouble of also having to pay for Coffee-Mate and whatever sweetener you like. Note: There is also a sugar-free option.