The famous and well-talented Lebanese designer Tony Ward unveiled his bridal collection for fall 2023 titled "La Dolce Vita," meaning "the sweet life."
Introducing a sense of "fairy lust" – as the Lebanese designer describes it – the collection features a crystal embroidered dress with a gorgeous overskirt and a dramatic pleated bow.
Tony Ward's La Mariée fall 2023 collection also showcases off-the-shoulder embroidered ball gowns accessorized by botanical detailing and grandiose trains.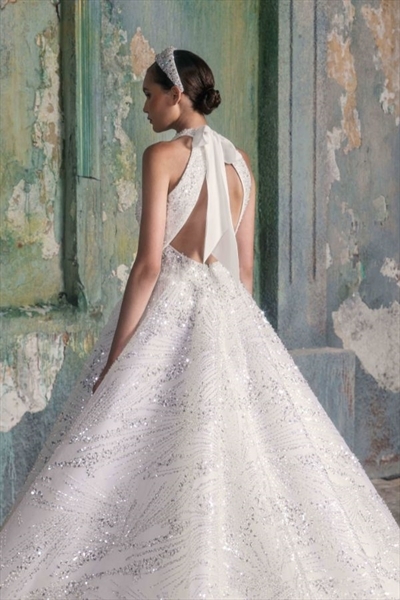 Different shades of white are used, accompanied by splashes of silver, sparkles, gold, and blush accents, as well as textures featuring lace mixed with silk taffeta and ruffles.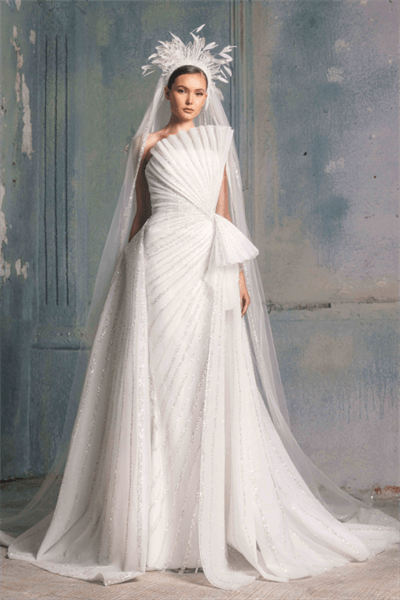 The Lebanese designer accentuates the beautiful wedding dresses with volumes, pleats, and overskirts, along with fitted strapless corsets and long-sleeved busts.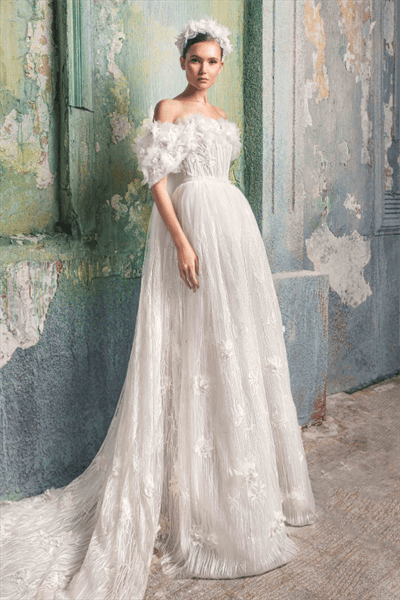 He exhibits stunning designs with strapless sparkles dressed in a peach tone, a straight neckline, and flower imprints on the waist and bust to add a graceful flowing silhouette.