The Syndicate of Lebanese Hospitals in Lebanon has begun circulating a cautionary announcement with the title "We are on our last breath!"
The announcement is circulating across social media platforms and messaging applications to raise awareness of the fact that there is a nationwide shortage in hospital supplies due to the monetary crisis.
The Syndicate is calling for a "warning stop" on Friday, November 15th, 2019, and details as to what this entails have not been clearly understood yet.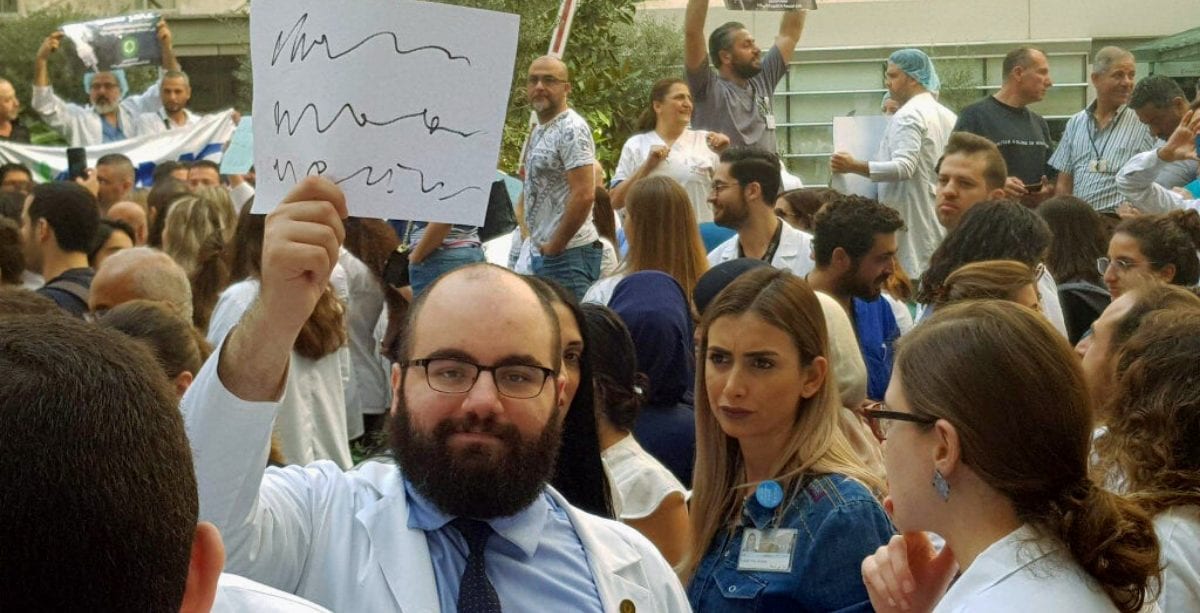 Many people are asking us how they can financially help the people and the revolution. So we launched a support fund. Since announcing the launch of the Lebanese Revolution Support Fund, thousands of dollars have been raised!
You also can help wherever you are located. Please do so. Every donation counts. Visit: 5 Ways You Can Donate To Help The Lebanese Revolution.