The parents' committees of 15 schools in Lebanon called on President Michel Aoun on Friday to immediately reopen schools to salvage the scholastic year, rejecting distance learning methods in place to protect students from coronavirus.
"Committee representatives insisted that the choice of distance learning should be reserved for children with special needs as well as individual circumstances," a statement said.
The nation-wide coronavirus pandemic has forced schools since February to adopt distance learning procedures to prevent the spread of the illness.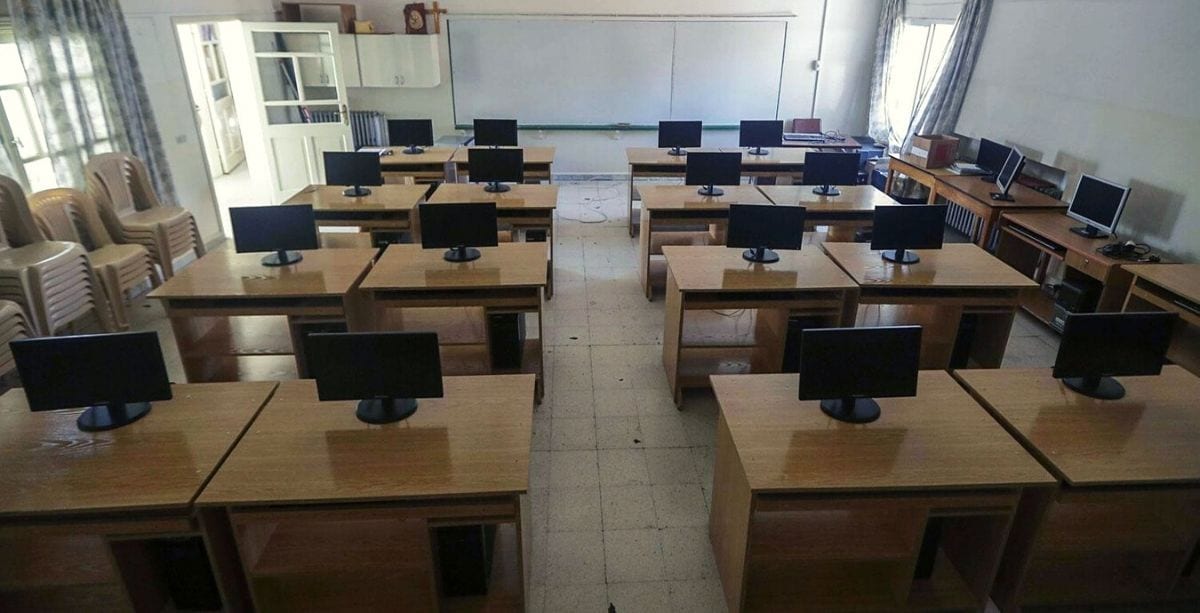 Caretaker Education Minister Tareq Majzoub issued a statement saying that hybrid learning methods, both in-class and online, would be reinstated as of November 30, with coronavirus prevention procedures in place.
Many schools had opened in October with a hybrid teaching method. Yet, students experience poor internet connection due to frequent electricity cuts which greatly affect the quality of learning.
During the meeting that was held in Baabda, the parent's committees stressed to Aoun that the circumstances were even worse for "public schools and underprivileged families that are the least equipped with the technology and know-how needed for distance learning."
"This pandemic is here to stay; we have to learn to live with it," Carla Aoun Maskoud, head of the Parents Committee at College Louise Wegmann, was quoted as saying in the statement.
The schools represented in the meeting with Aoun included Collège Louise Wegmann, Jamhour, Sagesse High School, Athenee, and Eastwood International School.
The statement said that Aoun "agreed with all the committees arguments and positions and promised to support and raise the issue in all further related discussions."
However, Internet issues are not the main problem on the list. Lebanon's economic crisis is forcing families to pull tens of thousands of children out of private schools, and transferring them to a long-neglected state education system that is already struggling to cope.
The plight extends even further with parents calling back their children from universities abroad, unable to pay for their education and related living costs, such as their dorms or accommodations.
The Education Ministry estimated in July that 120,000 students in Lebanon were expected to join public schools next year as their parents could no longer afford to send them to private ones.
Add an economic crisis to a national pandemic, and you'll get a recipe for a disaster. Parents are still waiting for the implementation of new policies regarding online education while Lebanon has been recording some 11,000 coronavirus infections on average each week, according to the health ministry.