Coronavirus prevention has finally begun to disseminate across the country. With schools, universities, pubs, restaurants, coffee shops and nightclubs all closing down at the ministerial request, Lebanon now sees its major shopping malls and centers doing so as well.
Just today, major malls and shopping centers across Lebanon have begun announcing their closures on their social media pages – with most announcing that this closure will be "until further notice."
It is almost as though the country cannot catch a break. Just a month ago, the country witnessed the closing down of Le Mall's Beirut branch due to the financial crisis, and the "surviving" malls are not in the clear either.
In a public announcement, ABC Mall made the following statement across its social media about the closure:
"In line with the government recommendation and standing firm in serving our community, all ABC Malls and Department Stores will be closed until further notice; because the safety of our customers and staff is our top concern."
Under a post titled Safety First, LeMall also announced that it will be closed until further notice. Taking to their social media, they wrote:
"Following our government's direction in keeping our customers and community safe, LeMall Dbayeh, Sin El Fil, and Saida will be closed as of 7 PM today until further notice.‬ Please stay safe and stay tuned for our reopening dates.‬"
City Centre Beirut also took to their social media to make an announcement that they were closing:
"In accordance with the government's recommendation and our commitment to the health and wellbeing of our customers, City Centre Beirut will temporarily be closed with the exception of Carrefour, which will remain open to allow families to stock and replenish supermarket items."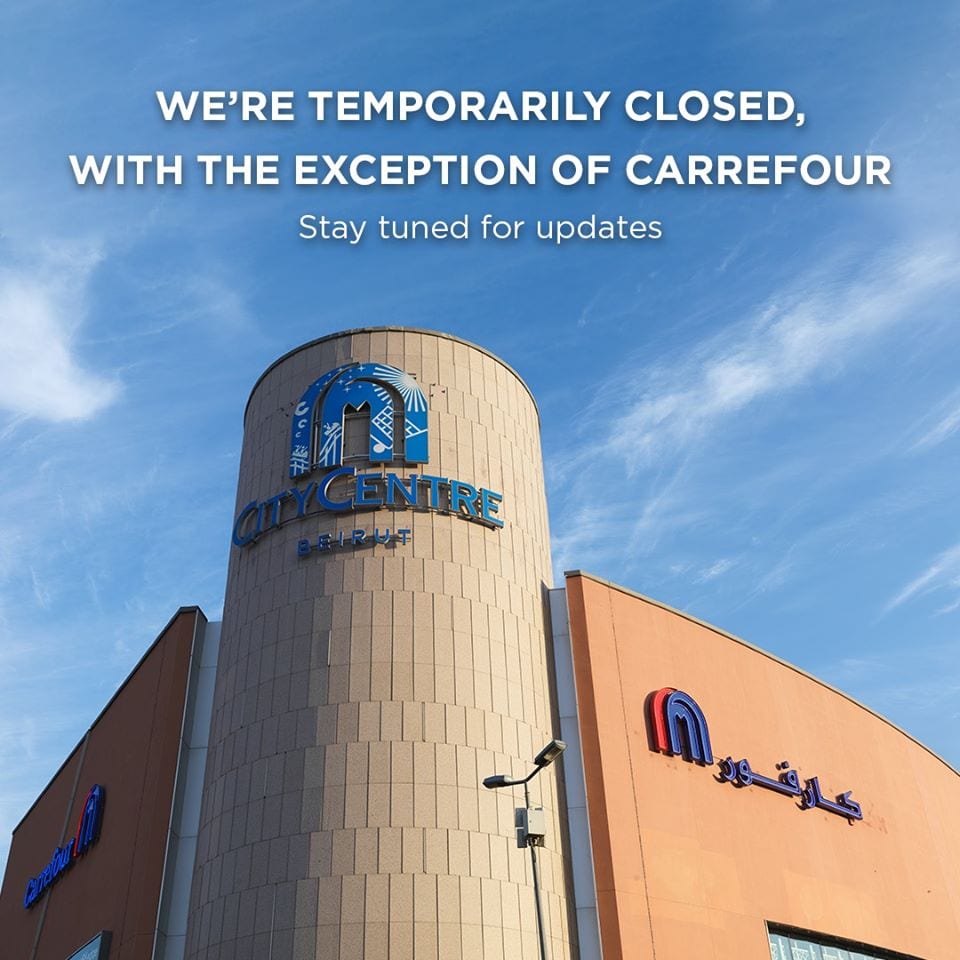 "This decision has been made as a precautionary measure to ensure the health and safety of everyone in the country. Keep an eye out on our pages and please stay safe!" City Centre said.
With most of the country closed down at the moment, it is pivotal that we all remain in our homes and report any symptoms we see in ourselves or others.