When Cypriot national Christis Michaelides first saw videos of the explosion in Beirut, he thought it couldn't be real. After brushing it off as a hoax, Michaelides quickly realized the devastation was in fact a brutal reality.
In fact, the explosion in Beirut was so enormous that people in Cyprus heard it and felt it as many of them recounted on social media, posting images and videos of what showed of the explosion from their side.
Christis Michaelides knew about Lebanon's multiple crises, such as the financial system collapsing and that Lebanon was already hurting before the blast.
Shaken by the sight and all that it entails of consequences on the Lebanese people, he started to think of ways to help.
That's when he had the idea to use his love for the sea and skill of stand-up paddleboarding to raise donations for the Lebanese Red Cross in a humanitarian effort called 'Paddle For Beirut'.
In an effort to offer solidarity to the people of Lebanon, Michaelides is indeed planning to SUP board all the way from Cyprus to Beirut.
The crossing is around 200km and is estimated to take three days. To finish on time, Michaelides will have to paddle for an average of 10 hours a day at 7km/hour!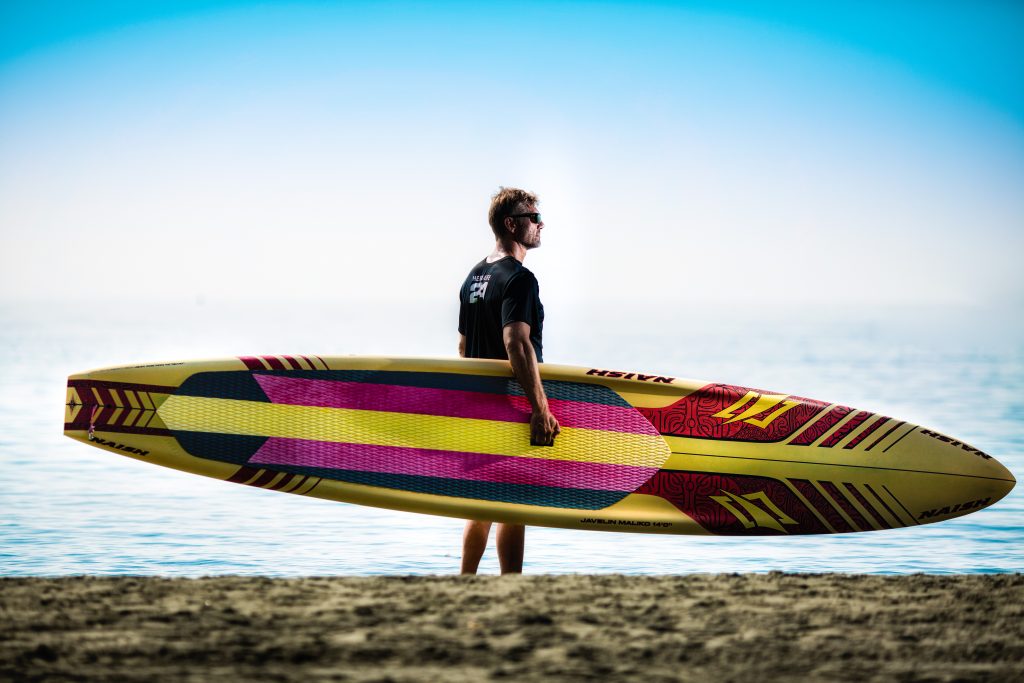 Michaelides's initiative comes at a time when Cypriot and Lebanese authorities are trying to stop migrants illegally fleeing Lebanon to Cyprus after several migrants died on the deadly sea crossings.
That being said, Michaelides's journey will be challenging. To support his brave initiative, which will begin on October 15th, people can contribute here.
100% of the funds will be donated to the Lebanese Red Cross.
The Herbalife Nutrition Foundation (HNF) is a global non-profit foundation dedicated to improving children's lives by helping organizations provide healthy nutrition to vulnerable children and often supports relief efforts in response to catastrophic disasters around the world, such as the explosion of Beirut port in Lebanon.
In a similar mind-blowing initiative, a Lebanese expat recently cycled a staggering 4,200 Km all the way from London to Beirut to also support the Lebanese Red Cross.