Security forces have arrested two individuals who had robbed a daycare center in a village in the Matn District of the Mount Lebanon Governorate.
On March 26th, two men broke into a daycare center in the city of Zalqa and stole several electronics, the Internal Security Forces (ISF) said in a statement on Monday.
The stolen items were three TVs, a DVD player, and a loudspeaker.
Investigations led the Information Branch of the ISF, within 24 hours of the break-in, to identifying the suspects: "A.K." (21 years old, Syrian) and "M.H." (24 years old, Syrian).
Within the same period, after extensive surveillance and monitoring, a patrol of the Information Branch was able to locate the two suspects' place of residence, in Sad El Baouchriyeh in the Matn District.
Accordingly, the location was raided and the suspects were arrested. Upon searching the house, security forces found and seized some of the stolen items before giving them back to their owners.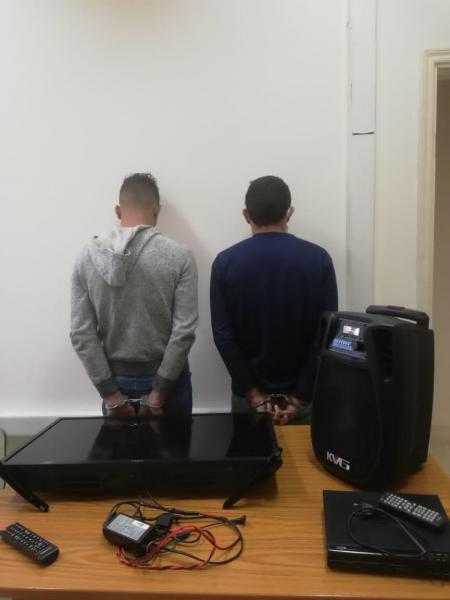 After being interrogated, the detainees admitted to having broken into the center and stealing the electronics, adding that they had sold two TVs for a sum of 800,000 Lebanese pounds, as per the ISF.
The detainees have been handed over to the competent judicial reference to carry out the necessary legal measures.
On Sunday, the Lebanese army intercepted four Syrian nationals at the borders trying to smuggle a large number of subsidized items.
Thefts are alarmingly increasing in Lebanon, from manhole covers and steel mesh corners of power transmission towers, and, most recently on Sunday, tens of iron doors of cemetery's crypts.