The Ministry of Public Health announced in a statement: "Three laboratory-confirmed cases infected with the newly emerging coronavirus COVID-19 on Tuesday, March 2nd."
"The new cases are proved to have been in contact with previously infected persons and were placed in quarantine. The patients are currently in isolation rooms in Rafic Hariri Governmental University Hospital and their condition is stable," the statement ended.
In the context of combating the epidemic, the ministry called on "all arrivals from countries experiencing a local spread of the virus, to strictly adhere to domestic isolation measures, and when any symptoms appear, immediately call 76592699."
The emerging new coronavirus cases add up to the previous 10 cases, with an average of 3 new cases a day. All patients are said to be in a stable and healthy state, except for one patient with an Iranian nationality who is said to be old in age and suffers chronic disease.
Ministries, along with the Lebanese residing in Lebanon, are calling on people arriving from countries infected by the virus to self-quarantine for 14 days even if no symptoms were shown at first. 
According to the New York Times: "Nobody knows how many people infected with the coronavirus have only very mild symptoms or none at all." Children infected with coronavirus are showing mild to no symptoms at all.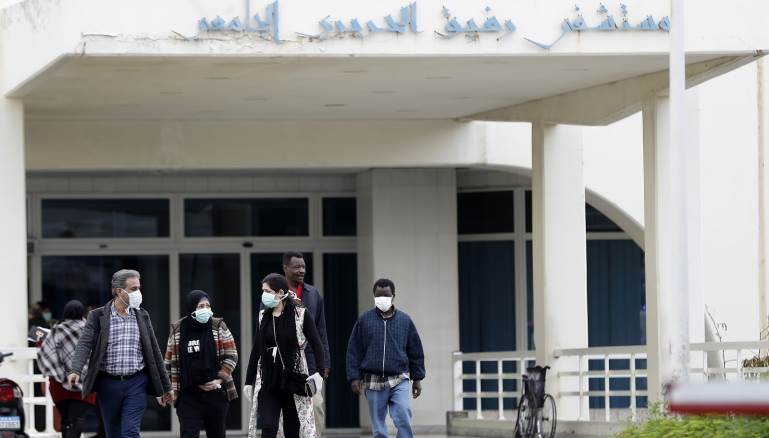 In accordance with UNICEF and WHO, Ministery of Public Health has called on the Ministry of Education to close down schools, nurseries, and universities for a week, to which the ministry obliged.
The Ministry of Agriculture has also closed the conservatory of agriculture until further notice.
From their side, the Municipalities of Beirut, Nabatieh, and Beqaa have requested the shutdown of public markets in all areas in an attempt to reduce gatherings and encourage self-isolation.
Until now, all patients tested positive for the coronavirus has been able to be linked to a source. RHUH medical team was able to identify where each person caught the virus.
False news has been also circulating, referencing back to LBCI, alleging that military men in Sakanet Al-Helou have been tested positive with coronavirus. LBCI was quick to issue a statement falsifying the news.