The Lebanese designer Tony Ward named his Fall & Winter 2022-23 collection with a question, Where is Aphrodite?, the ancient Greeks' goddess of love, beauty, sexual pleasure, and procreation.
Whether he meant to query about her whereabouts or revive the beautiful goddess in his new designs, his collection does reflect her seductive power that had yielded countless myths, including her dominance over men, women, and government officials.
After all, Aphrodite was not too far connected to the ancient land of Lebanon. Her love for the Phoenician god Adonis was legendary among the myths that surrounded her.
Femininely dominant, sumptuous, seductive, and gloriously beautiful, Tony Ward's new designs revive the legend of many attributes, not even missing her famous symbolic "wings" in some of his gowns.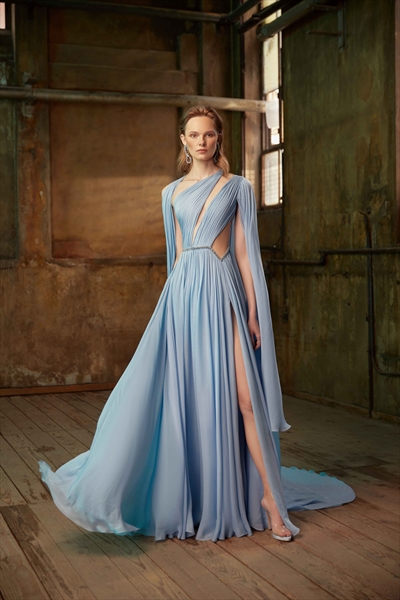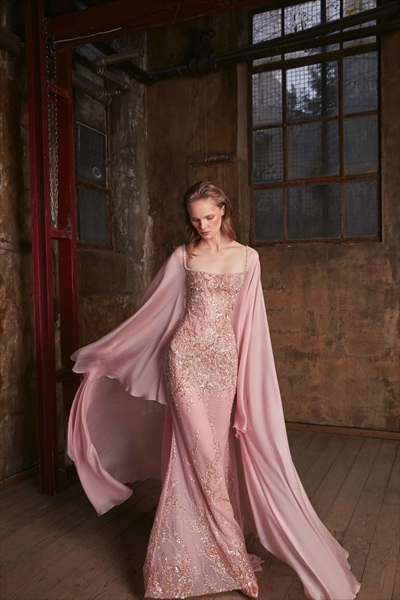 "Sitting gracefully in a flowy pastel dress, holding the golden apple, dancing in her silver and gold shimmery cape full of power," Tony Ward describes the feminine silhouette embraced by his designs, whereas the apple is one of Aphrodite's known symbols, and also the mirror, which is represented in the shimmery silver and gold.
Whether his seductive metallic gowns or his long and romantic dresses replenished with flowers or shimmery embroideries, the collection flows with poetry and romance, and also majesty, reviving a time when a woman was a powerful goddess.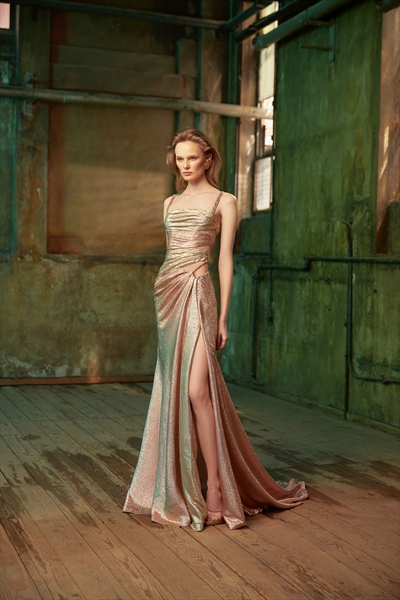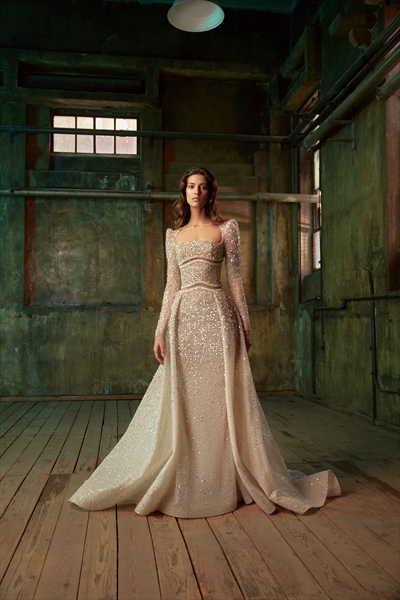 Gold and Black, the color of power are seen through, and also the colors of soft colors of blues, greens, salmon, and pink, representing what a goddess-like woman could be, both strong and gentle, imposing and feminine.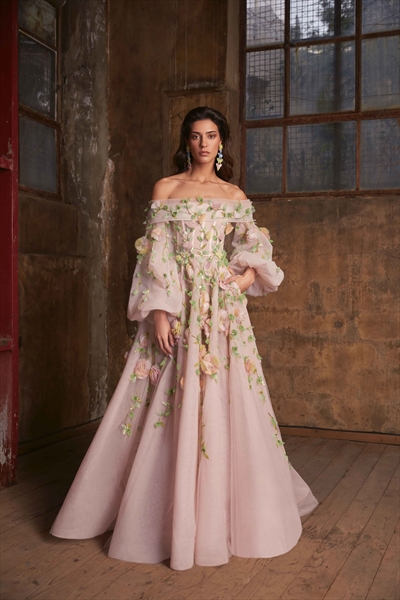 Puffy sleeves and flower ornaments have their remarkable presence in the collection, inspired by the old age of glamour.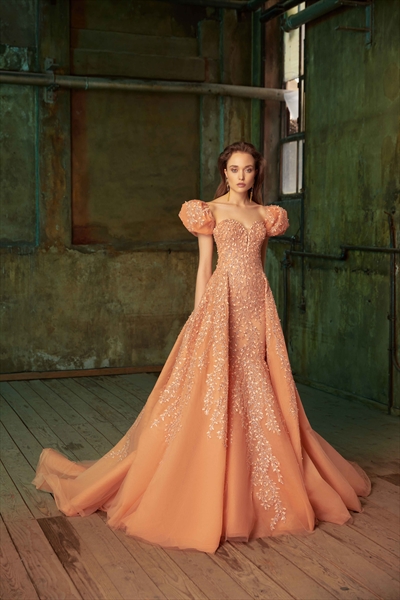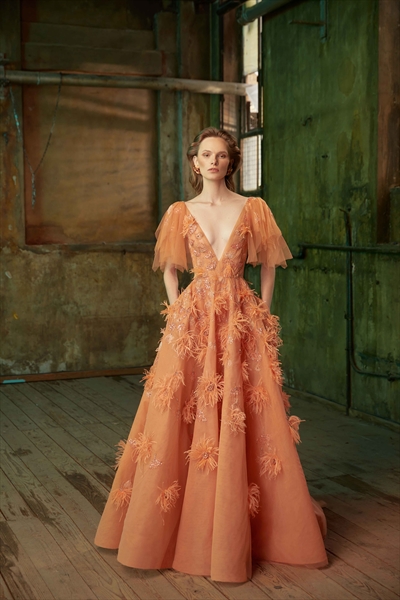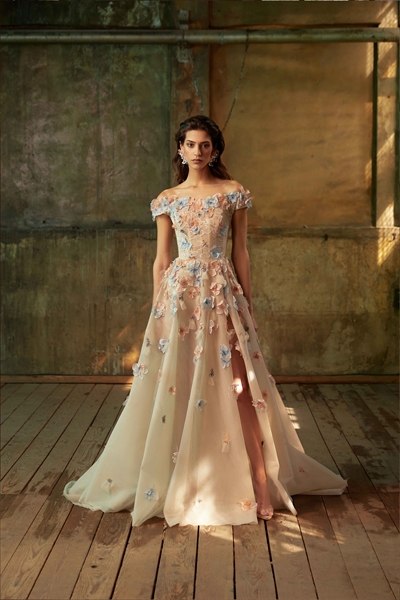 Daring and mini styles meet the long gowns in this collection, for Aphrodite was the goddess of love and seduction, with no competitor other than the Roman goddess Venus.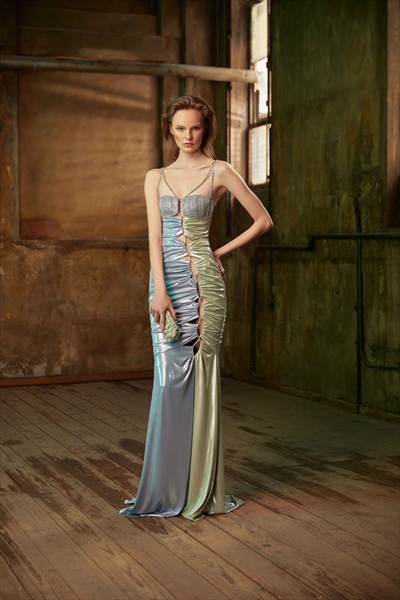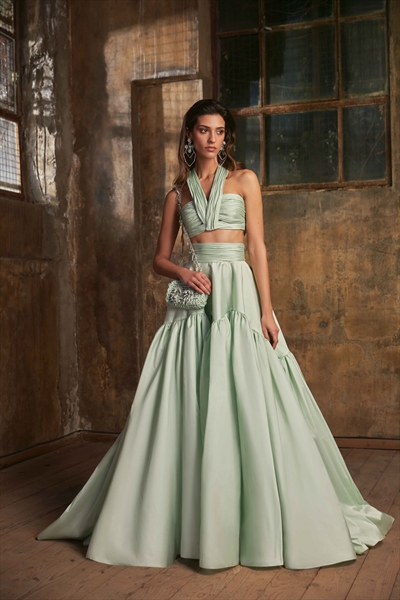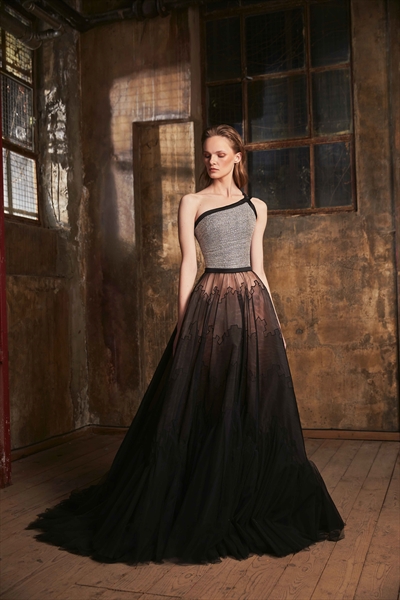 Flowy capes and tails add to the majesty of the allure of embroidery-enriched gowns.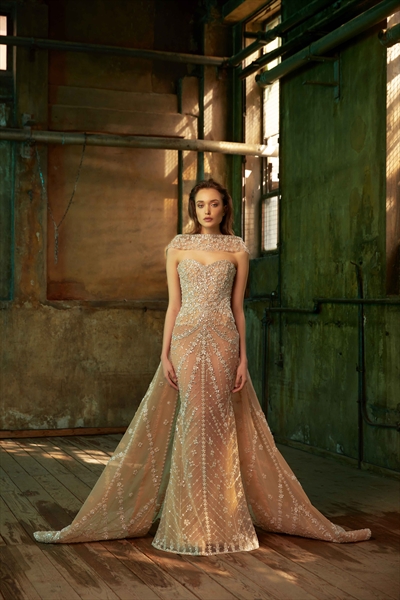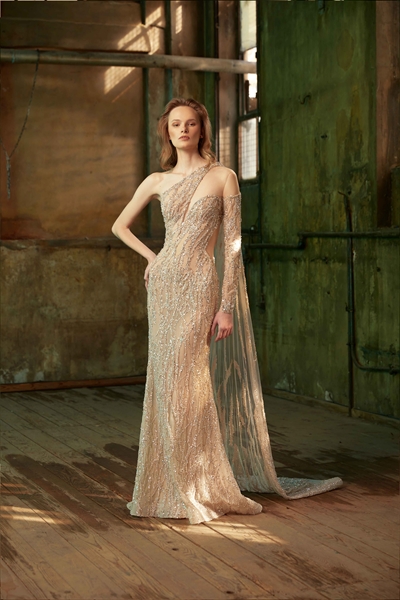 The ultimate elegance and glamour of the black, and also bold dark blue color, stand out with classy styles, reminiscent of the darkness of winter nights with their sense of mystery.