MP Najat Aoun Saliba said in a tweet that she and MP Melhem Khalaf met with PM Najib Mikati, in the presence of the Minister of Environment, and agreed on multiple decisions concerning the wheat silos at the port of Beirut.
They decided to complete the demolition of the northern barns as well as extinguish the continuous fire.
They also agreed on amending the decision of demolishing the barns, in order to preserve the southern barns as a witness to the painful harbor explosion.
What's left from the Beirut port silos has been on fire for months and a big part of it collapsed on the second anniversary of the blast.
Last night, the fire in the silos looked like volcano lava.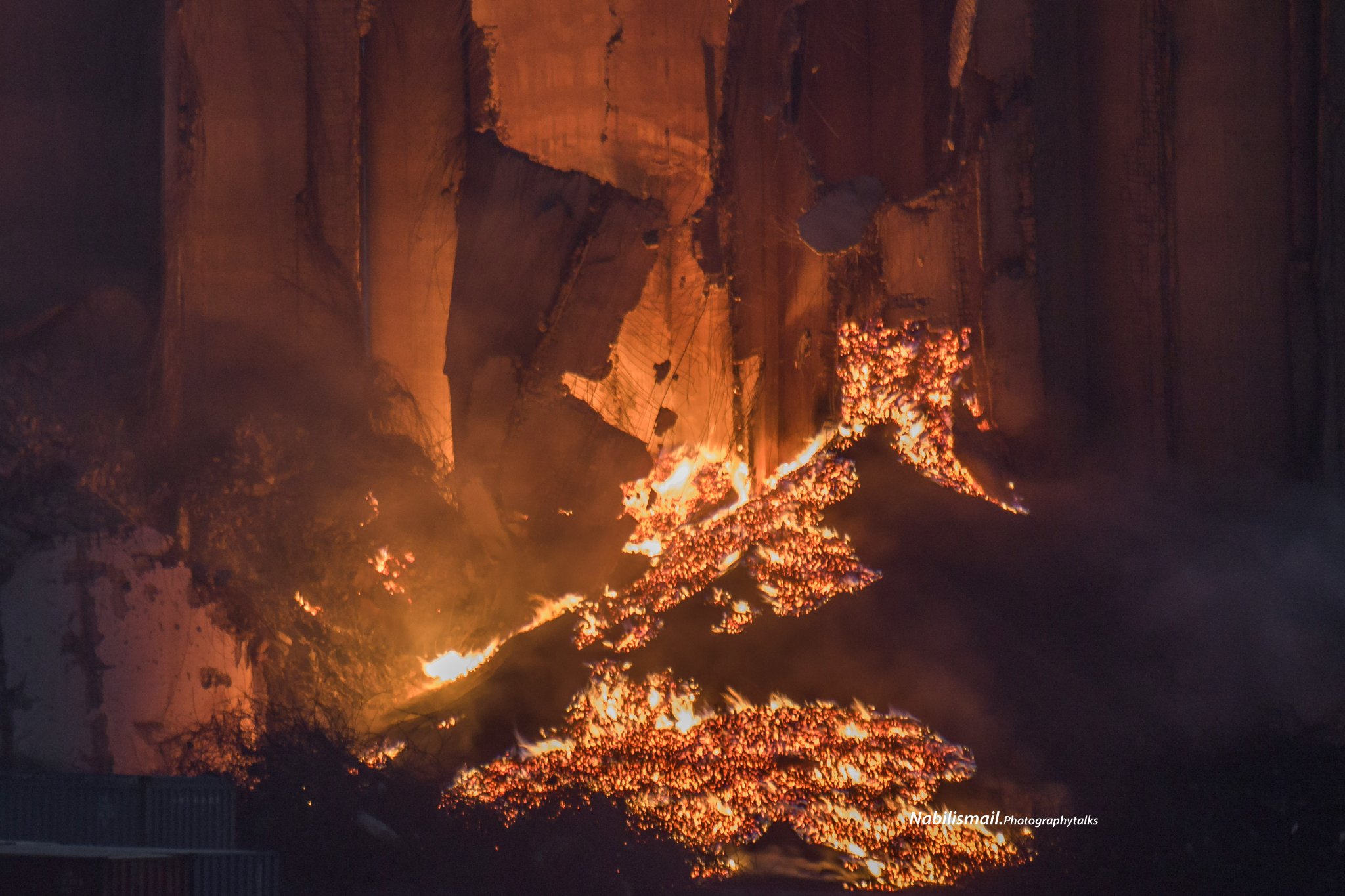 On the other side, the caretaker Minister of Public Works Ali Hamiyeh revealed that the ministry will work in cooperation with the Ministry of Economy on food security.
Hamiyeh added, "We have taken a decision to reserve 25,000 square meters for the construction of new silos in the port of Beirut."