Amid all the catastrophic circumstances haunting the country, the Lebanese have never loosened their grasp on their cultural heritage. They continue to use their daily struggles as a vessel that directly pours into their art.
Tripoli's Ampere Cinema is reopening its doors this summer after 28 years of absence! Tiro Association for Arts and Istanbouli Theatre have just announced the first edition of the Tripoli International Theatre Festival from August 27th to 30th.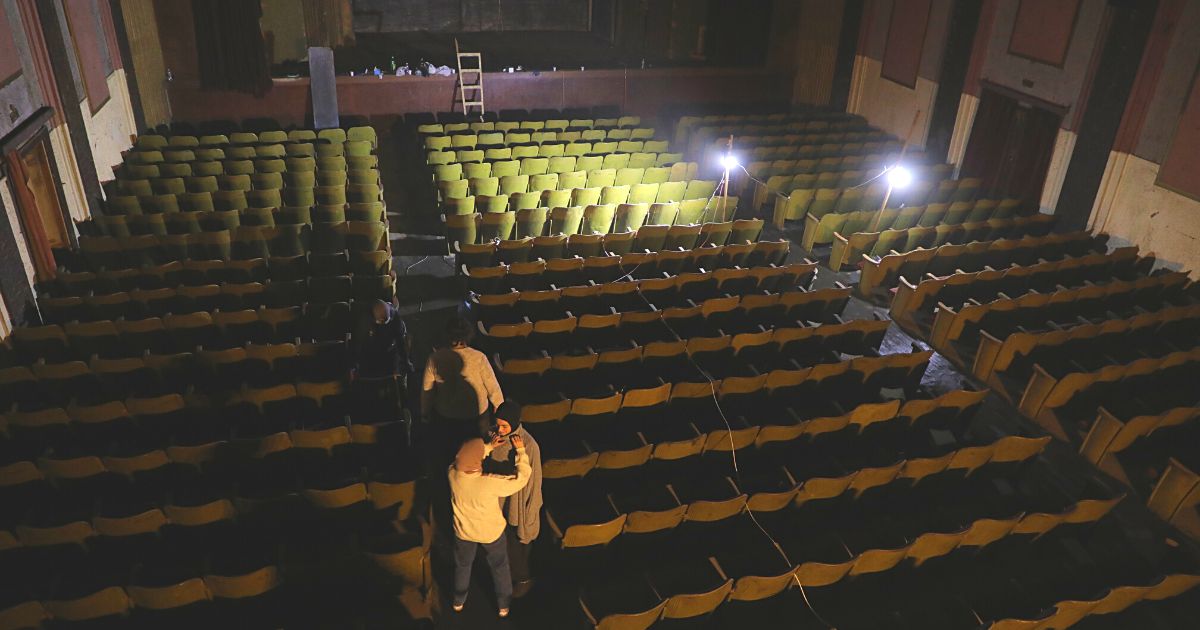 This grand launch of The Lebanese National Theatre is a free and independent cultural platform for people, offering training workshops, festivals, art performances, and a public library.
Actor and director Kassem Istanbouli, founder of the Lebanese National Theatre, emphasized: that "the festival's goal is to establish an international theatrical movement and festival in Tripoli, Lebanon's first free theatre and cinema."
He praised the efforts of youth volunteers, which have brought them to achieve this endeavor: "We achieved post-cultural centralization, broke down the imaginary wall between Lebanese regions through art, and linked them together through cultural platforms."
The admired Ampere Cinema comes after a long line of renovated theaters in Lebanon, such as Hamra Cinema, Cinema Stars in Nabatiyeh, and Rivoli Cinema in Tyre; which has been transformed into the Lebanese National Theatre.
This is all thanks to Tiro Association for Arts, led by youth and volunteers, aiming to create a cultural space that is accessible to everyone in the country and having founded tens of festivals that embrace the talents of the Lebanese.
Istanbouli continues about the city of cinemas, Tripoli, saying: "We are delighted to be living the dream in Tripoli, Lebanon's largest city with cinemas, with approximately 35 halls, where the first acting arts institute was established, from which many artistic productions were launched."
Submissions for participation in the festival from Lebanon and abroad are now being accepted until July 10th.
For more information, contact +961 81870124