Lebanese fashion designer Hussein Bazaza has unveiled a unique and vibrant collection for 20223 called Under My Bed.
It is inspired by the fictional characters that live under the bed, "a safe place where at the end of the day, far away and closed off from everyone else, imagination runs freely," expressed the Lebanese designer.
Aiming for nocturnal souls, Bazaza invites his fans to discover his latest collection in one creative sanctuary. The rather dreamy Under My Bed collection is not as nocturnal as it sounds but rather colorful with fairy-tale-inspired designs.
The elegant and softly feminine pieces spring out in a combination of a rainbow of colors, flowing chiffon, tulle, leather, denim, geometric cuts, and lace collage, as well as intricate accessories and bags to represent the "Bazaza" brand signature style.
Through his collection, the Lebanese designer wants to contemplate and resonate with his audience to enhance black rooms with many colors and sparkles, "which is how I brought it to life," he noted.
And the results are nothing short of a stunning vibrant collection with a happy mood radiating from exceptional garments.
Take a look: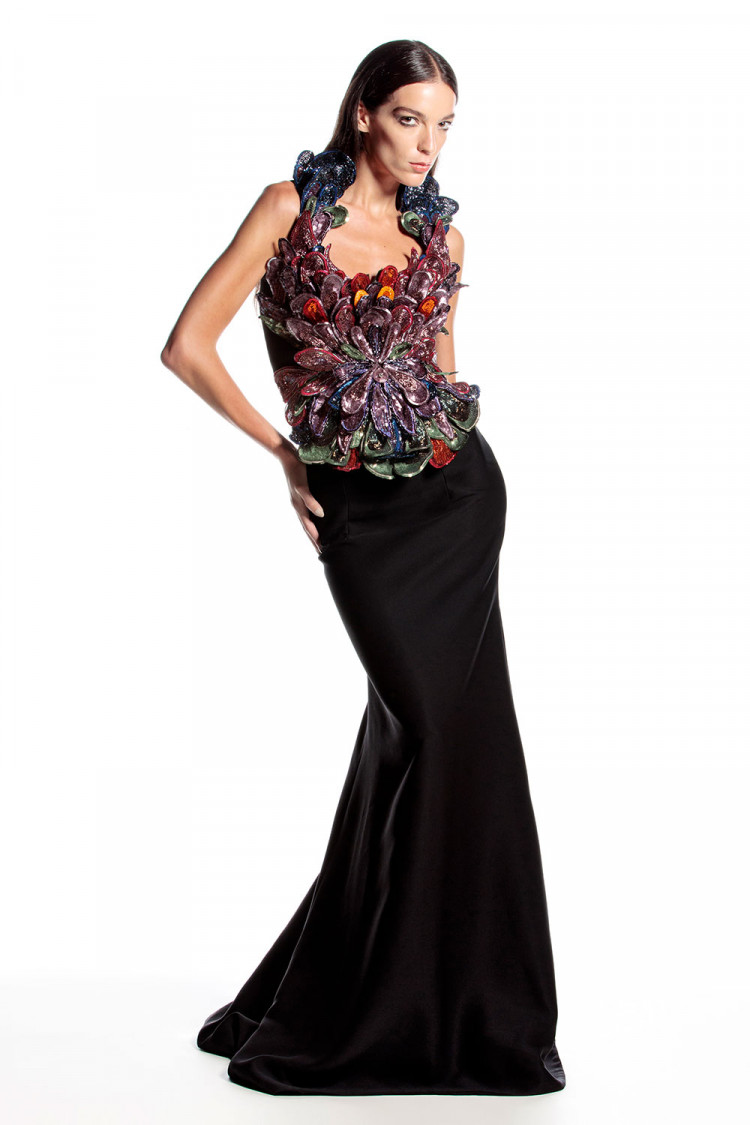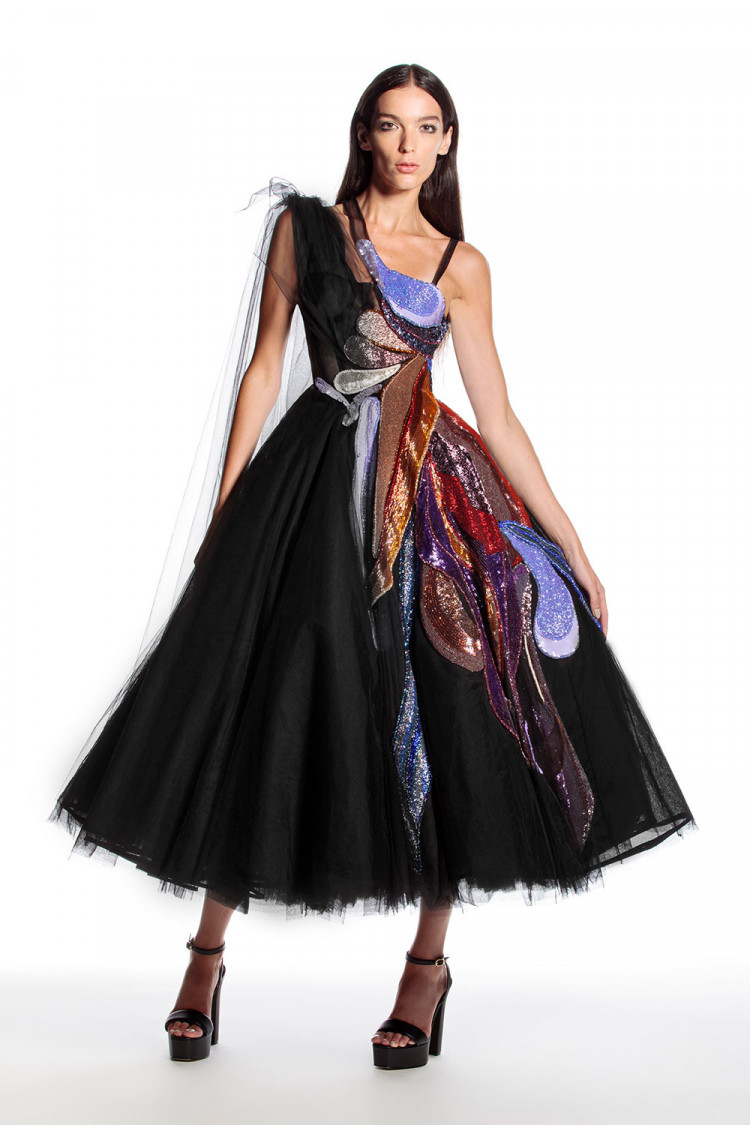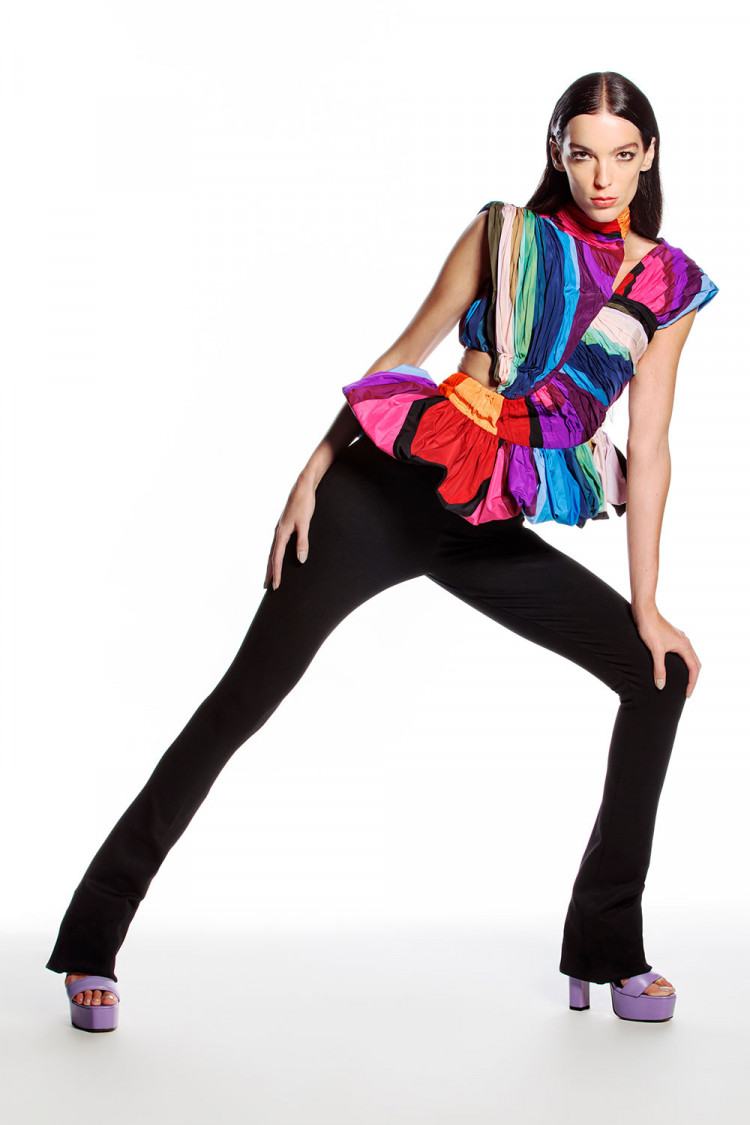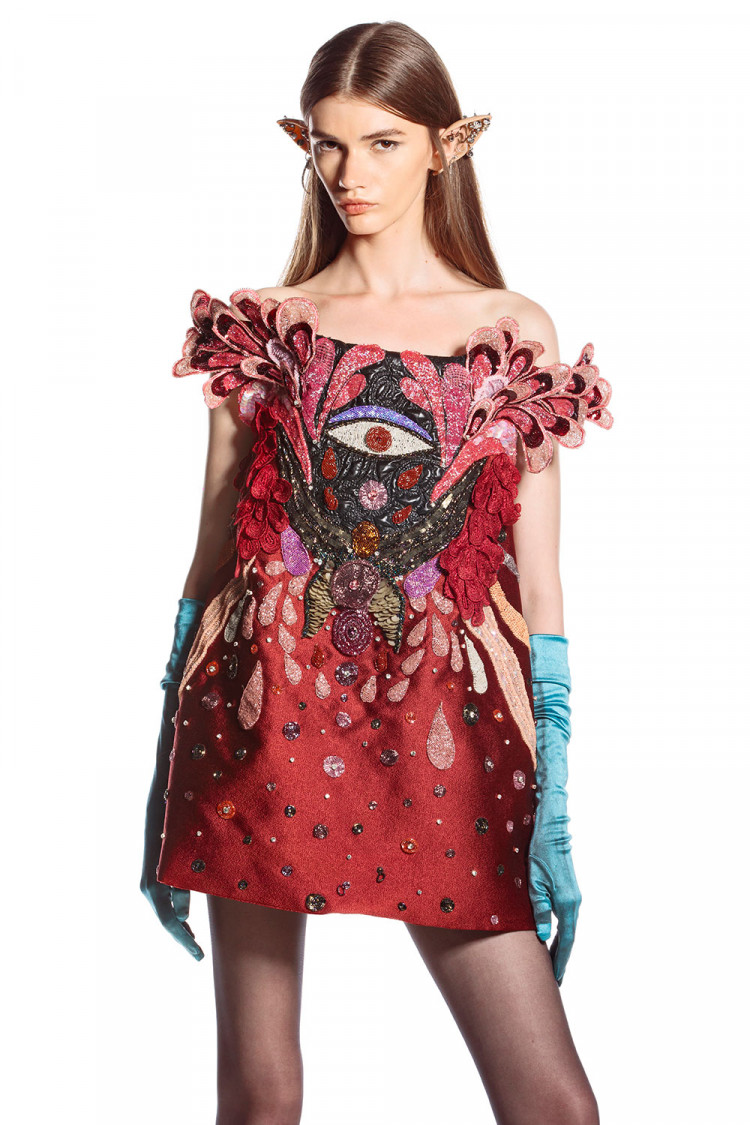 Related: 11 Emerging Lebanese Designers You Should Keep Under Your Radar