The first plane sent as part of the humanitarian campaign Canada for Lebanon landed in Beirut on August 27th, carrying urgent aid from Toronto, Canada in the wake of the deadly August 4 explosion.
The plane delivered emergency packages of food and other basic items provided by GlobalMedic, a Canada-based NGO, in cooperation with the organizers of Canada for Lebanon.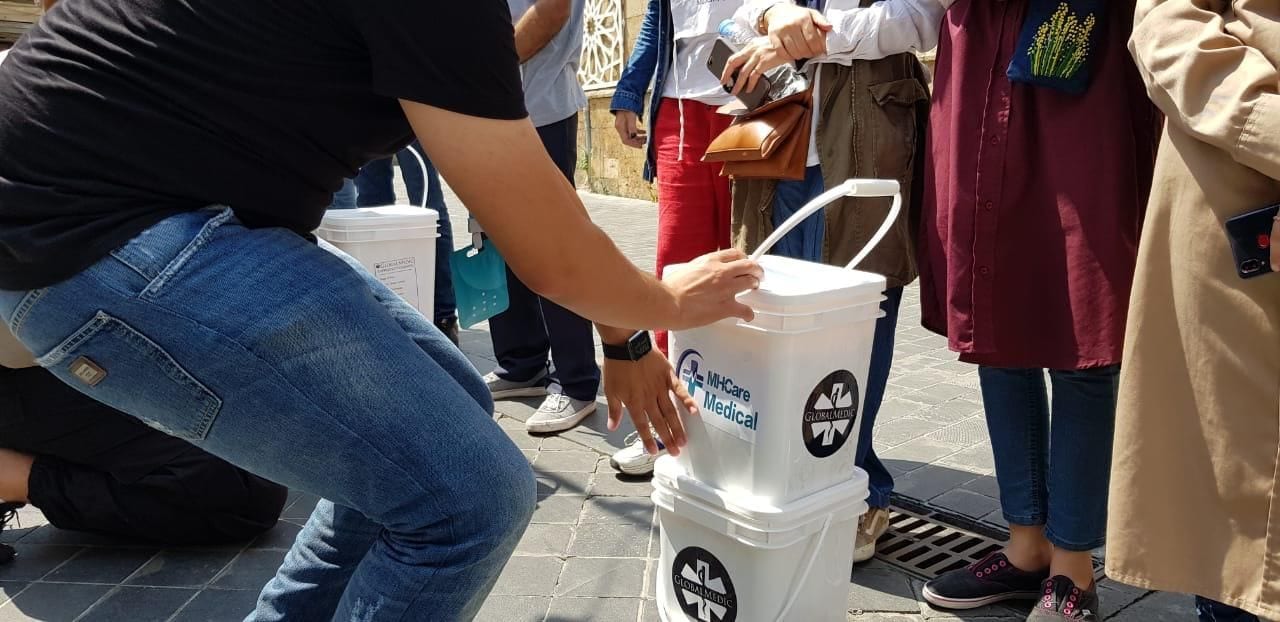 The shipment contained 2,080 boxes of GlobalMedic's pre-packaged Emergency Food Kits and 1,080 packages of its Family Emergency Kits.
Each Emergency Food Kit weighs around 10 kg and contains 3 bags of red lentils, 3 bags of chickpeas, 2 bags of rice, and 2 bags of green lentils.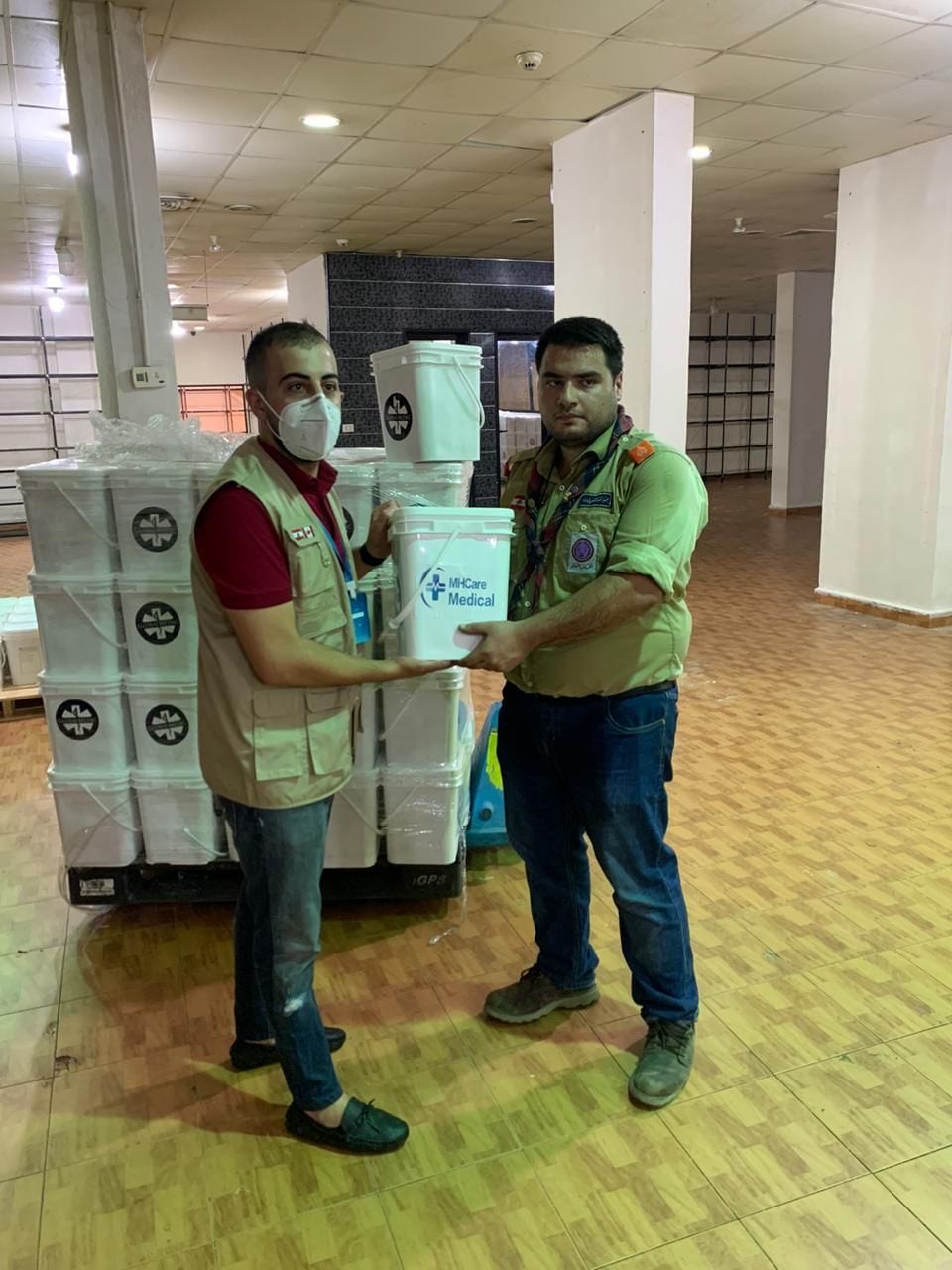 The nutritious, dried foods are packed as an easy ready-to-cook meal, efficient for people affected by disasters such as the Beirut explosion.
25,000 Emergency Food Kits are set to reach many affected Lebanese families through Canada for Lebanon.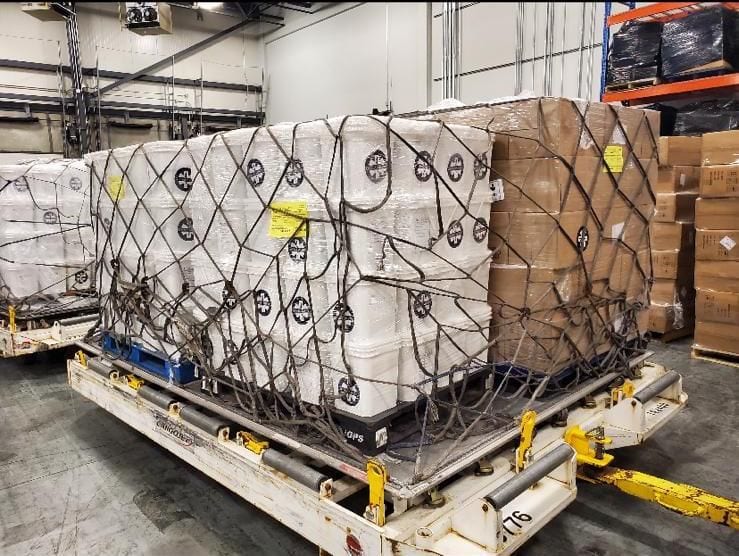 A Family Emergency Kit, on the other hand, is a 3.4-kg hygiene kit that contains 2 tubes of toothpaste, 6 toothbrushes, 6 bars of soap, 6 oral rehydration sachets, an Imerys ceramic filter unit for water purification, 1 solar light, and 1 comb.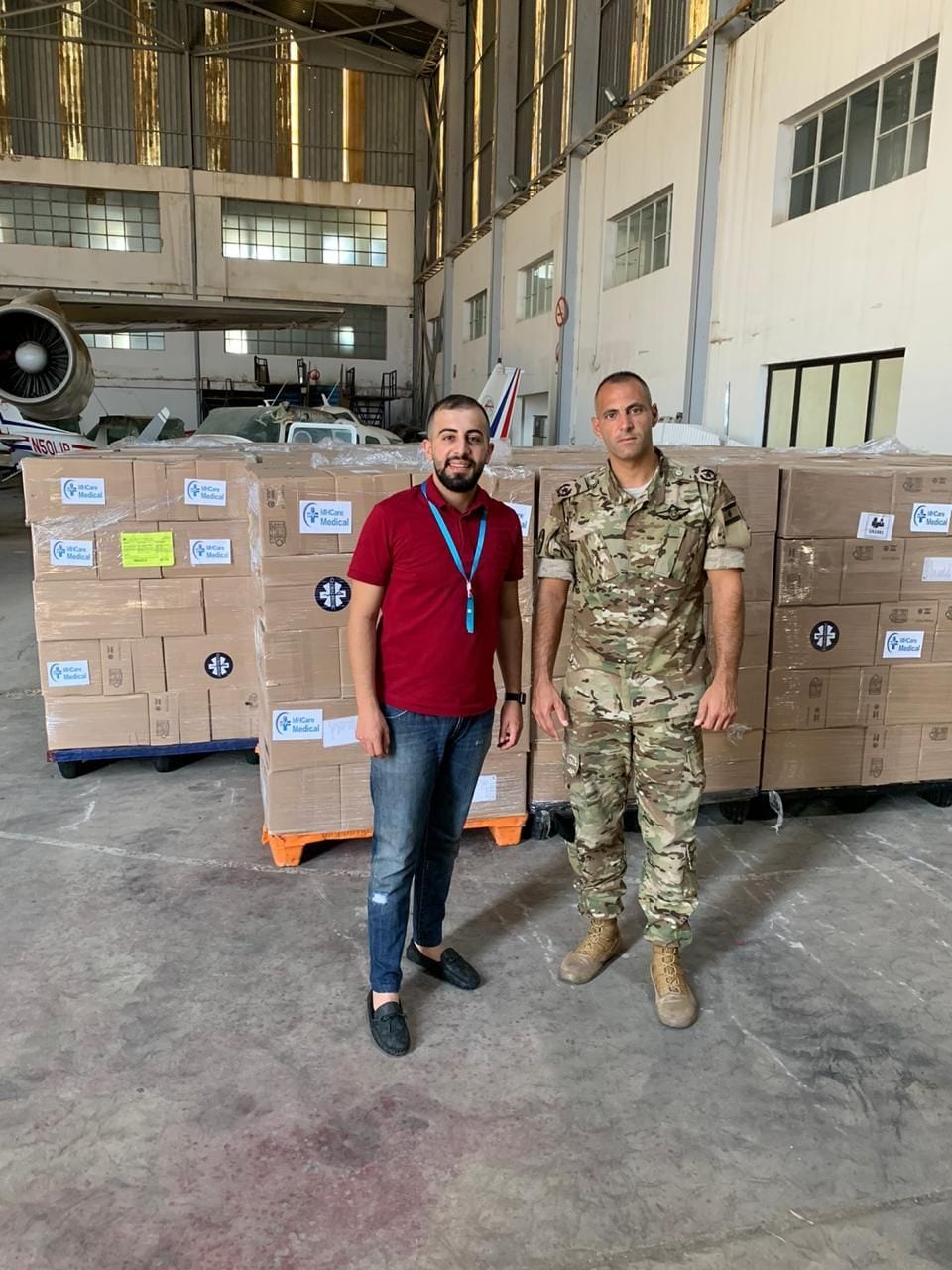 The included P&G Water Purification Kits are an essential addition that help people stay healthy in a disaster situation.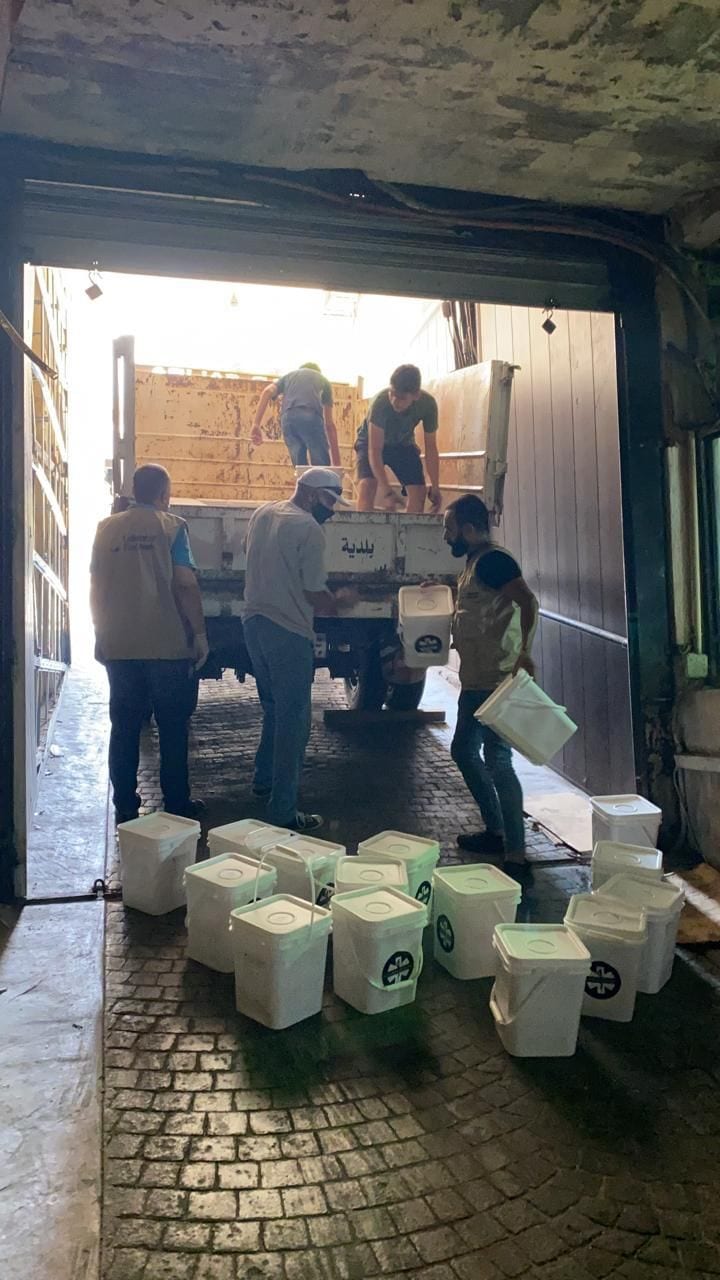 Each of these kits can purify 2,400 liters of water and comes packed in a food-grade plastic bucket for safe storage.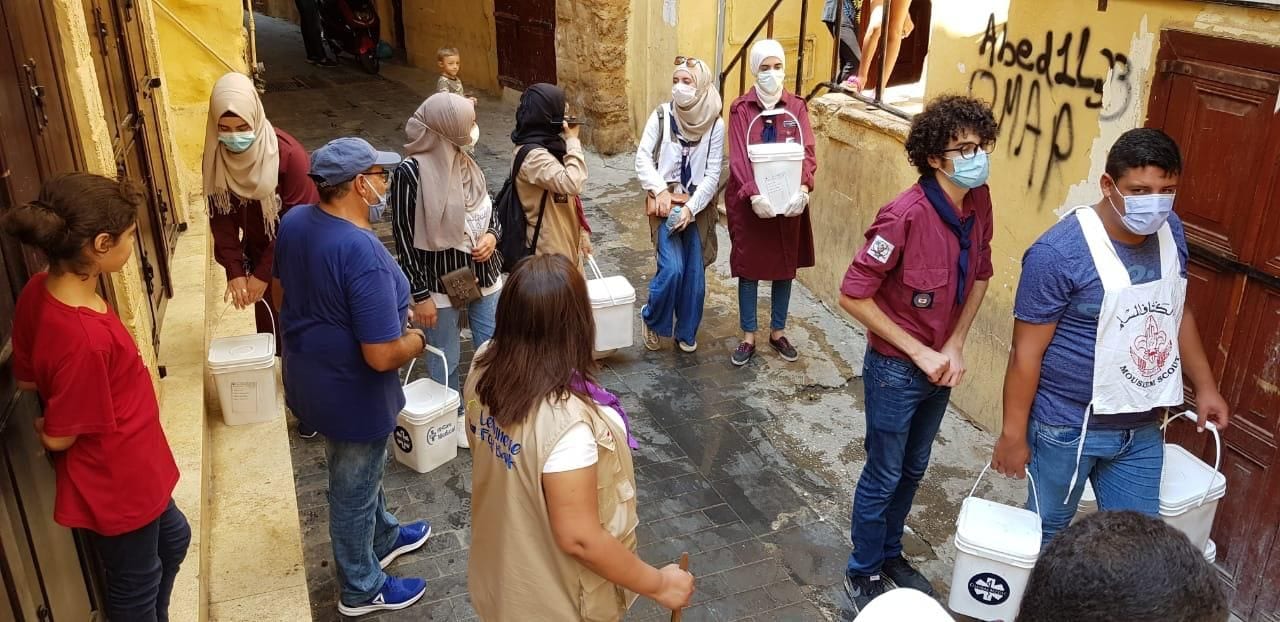 The shipment was unloaded by the Lebanese Army upon its arrival and handed over to the Lebanese Food Bank, which, in turn, proceeded to distribute the aid to vulnerable families.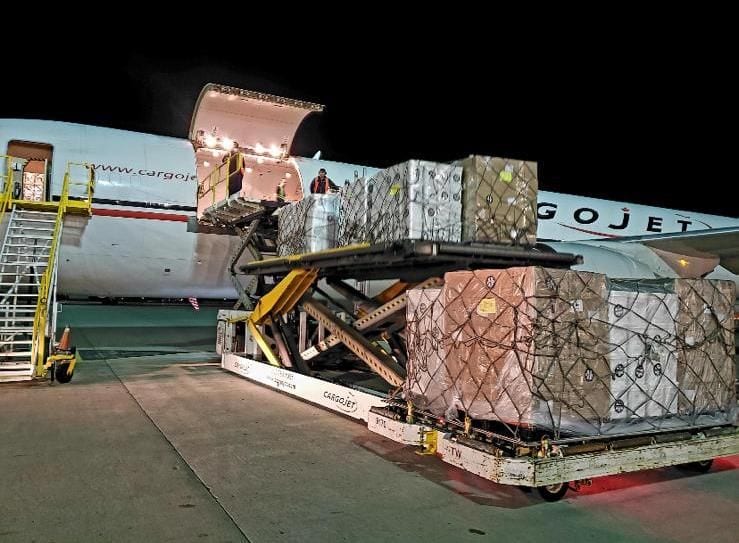 This shipment (Flight CJT 1493) is the first of several that are set to arrive in Beirut over the coming weeks as part of Canada for Lebanon.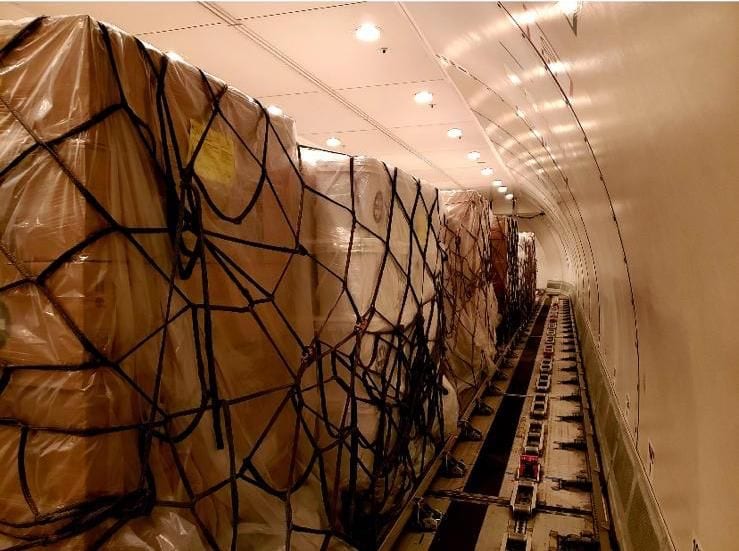 To stay updated on the ongoing Canada for Lebanon operation and learn more about its details, you can visit our dedicated page actively covering its progress.
---
Our team works tirelessly to ensure Lebanese people have a reliable alternative to the politically-backed media outlets with their heavily-funded and dangerous propaganda machines. We've been detained, faced nonstop cyber attacks, censorship, attempted kidnapping, physical intimidation, and frivolous lawsuits draining our resources. Financial support from our readers keeps us fighting on your behalf. If you are financially able, please consider supporting The961's work. Support The961. Make a contribution now.