In a call with 961News, a passenger of the Middle East Airlines flight that took off from Beirut heading to Heathrow Airport in London told us what happened during and after the emergency landing.
The passenger chose not to disclose her name.
"We were on ME203 BEY-LHR on 8/26, which was diverted to Athens due to engine failure," she said.
"The pilots and crew on this flight were outstanding. Passengers were not alarmed and were calm. We were met upon landing with a full complement of fire trucks and other emergency vehicles."
After the emergency landing, however, they were totally abandoned by MEA.
"We were detained in a guarded gate area, with no access to food nor water for almost six hours. It was an unbelievable experience!" she said.
"We were taken to a gated area and detained. There were Brink guards at every door, and two representatives from the Athens airport. The area had two bathrooms in a side corridor, with a guarded door."
The flight was full, mainly with families returning from the summer holidays for school in England.
After an hour, they began to ask for water.
"Another hour passed. No water. Children were beginning to cry. People needed to take medicine. By this time it was about 9:00 at night, people slept on the airport's ground and seats."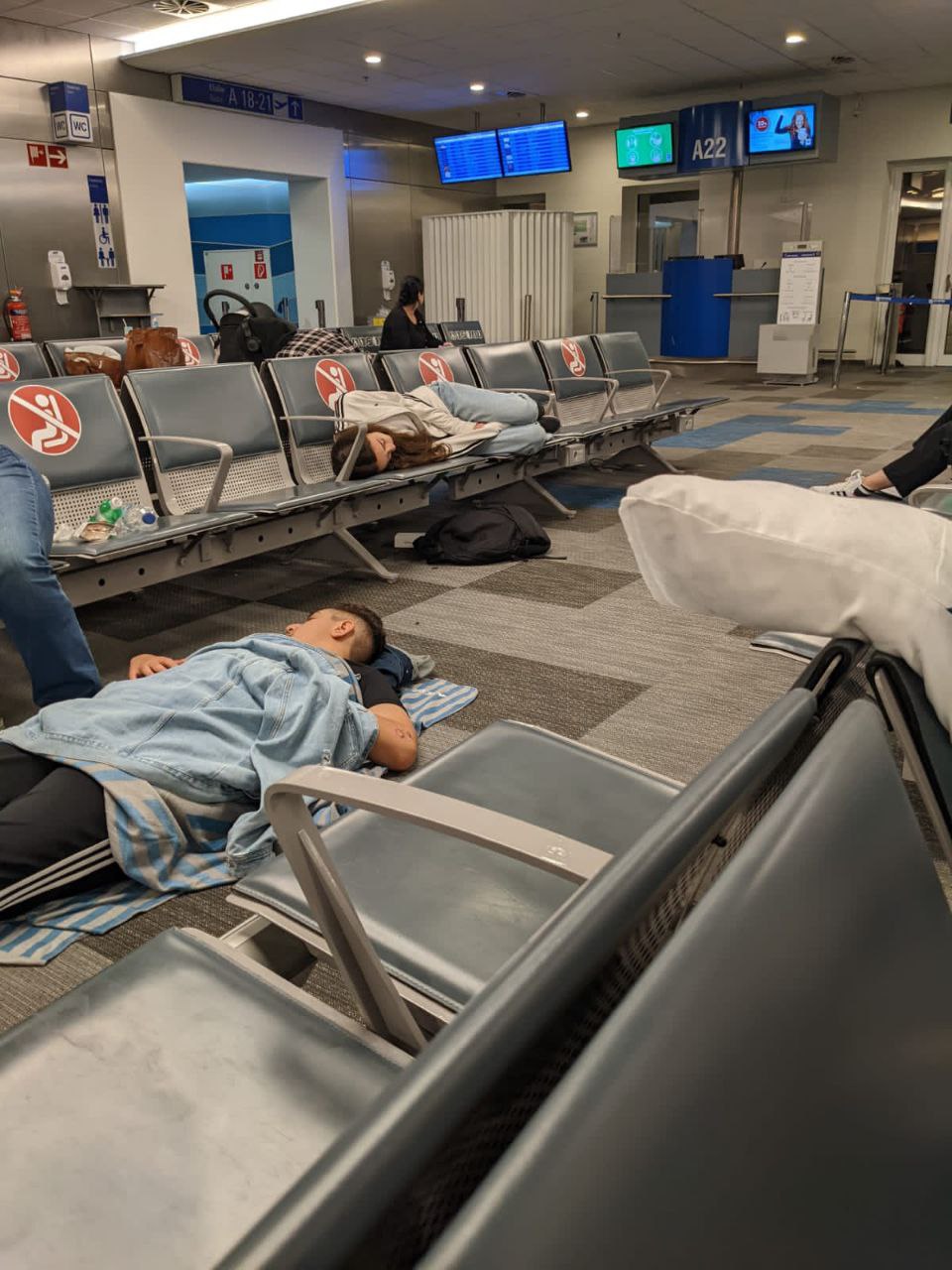 ---
Again and again, the passengers were told that it was not possible to get them water and that they would be arrested if they left the room. They were also told that the water in the bathroom was not potable.
The crowd was very orderly despite the frustration, the passenger told us. People began sharing what they did have. Figs, nuts, medicine, cookies.
"The Lebanese spirit of hospitality is tenacious!"
The passenger told 961News that she personally asked the Athens airport employee in charge if the guards could escort her to buy water and cups. "I was told that there was no place open in the airport to buy water and that it was not possible."
"I was told that, if I left, the police would come and I would be arrested. I am an older woman, with a passport that allows entry to the EU without a visa. I am clearly not a flight risk," she added.
After another hour or so, they were finally provided with food and water and subsequently were allowed access to the entire Terminal A.
At about 4:00 A.M, they were directed to a new gate, where they met MEA staff to board the plane.
"The man checking the boarding passes was extremely rude when one passenger was explaining how we had been abandoned and mistreated, refusing to accept responsibility, apologize, or show any sympathy for our ordeal. The women at the gate were kind."
"The flight left Athens and landed in London without further incident, attempts to reach MEA post flight have been unsuccessful," she concluded.
Related: MEA Plane Headed To London Landed Urgently In Athens Due To An Engine Fault