Within the same week, Prime Minister Hassan Diab suddenly made a shift in opinion, changing his mind about the French.
In a Cabinet session, earlier on Tuesday, he had some words to say about France, and they weren't too diplomatic nor friendly.
Following the French Foreign Minister Jean-Yves Le Drian's visit to Lebanon, Diab basically called out France as being unhelpful and bringing "nothing new" to the table.
He even said that the French minister had a "lack of knowledge of the process of government reforms."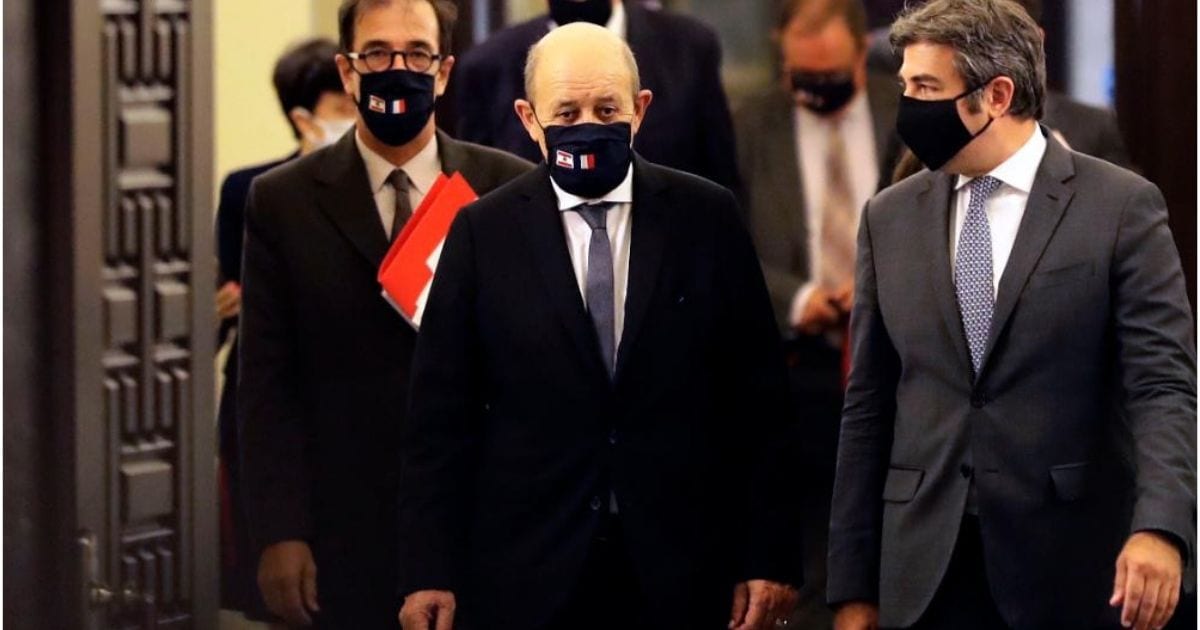 This comment, among other statements he made at the Cabinet session, was posted on his official Twitter account and later deleted on the same day, but not before it circulated social media.
On Thursday, however, Diab went back on his criticism of the French. He stated that Lebanon was looking into ways to get financial assistance from France and boost cooperation and bilateral relations.
He added that Le Drian's visit upheld the historic relationship connecting the two countries.
Reactions
Diab's statements against the French high-ranked official were met with strong disapproval by former Prime Minister Saad Hariri and the leader of the Lebanese Forces party Samir Geagea.
In a chat with reporters, Hariri said that he was regretful about Diab's comments against the French.
"Where does [Diab] take us with this diplomacy towards our historical friends who have stood with us in all the crises that passed in Lebanon?" he asked.
Dr. Geagea made a similar statement on Twitter, rejecting Diab's stance towards the French as "unacceptable" and disturbing to the relationship between both countries.
"It is not acceptable for anyone to disturb Lebanon's historical relationship with France," he issued. "France has always been beside Lebanon in all circumstances, difficulties, and challenges. This is not how we reward them for supporting Lebanon."
It's worth mentioning that Le Drian came to Lebanon with one particular purpose, and that was to urge the Lebanese government to save the country from the abyss it's heading to.
For that, he risked contracting the coronavirus while Lebanon is still tackling the pandemic. In fact, Le Drian came in close contact with a Lebanese ministry official who found out he was positive for the virus during the official lunch.
It is undeniable what France has done for Lebanon in the past through education and culture. The French language, which is widely spoken by the Lebanese as their 2nd language, is inherent in the curriculum of most schools in the country.
In fact, ever since Lebanon's independence in 1943, France has proven to be the closest country-friend to Lebanon.
And now again, it's acting as such.
France has just pledged a generous amount of funding to rescue French schools in Lebanon and their students, as Le Drian announced it during his visit.
It was also reported that France is working on a "big plan" to further help through funding for humanitarian support.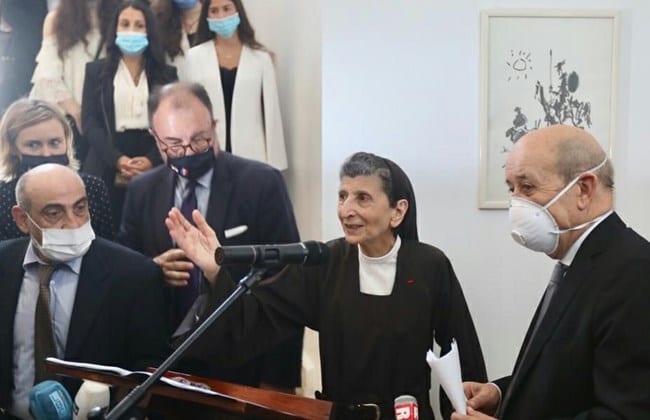 France is indeed showing support in action, not just promises. However, it asks that Lebanon does its part to help itself and make reforms in order to achieve international financial support.
What is keeping the Lebanese government to do so remains an enigma surrounded by diverse speculations; all while the stalling persists and Lebanon's fate hangs on a threat.