As Lebanon's health sector crumbles under the weight of the pandemic, preparations are underway to establish a field hospital in the north, provided by Qatar.
During a meeting in Tripoli's municipal palace on Wednesday, Mayor Riad Yamak presented plans to establish the Qatari field hospital in North Lebanon.
Yamak revealed that the government and the Health Ministry had agreed to begin preparations for building the hospital on a piece of land that was donated by a local businessman.
The Lebanese Army will be responsible for building the hospital. The project comes as Lebanon reels from a worsening public health situation that prompted officials to impose a new, 25-day-long lockdown.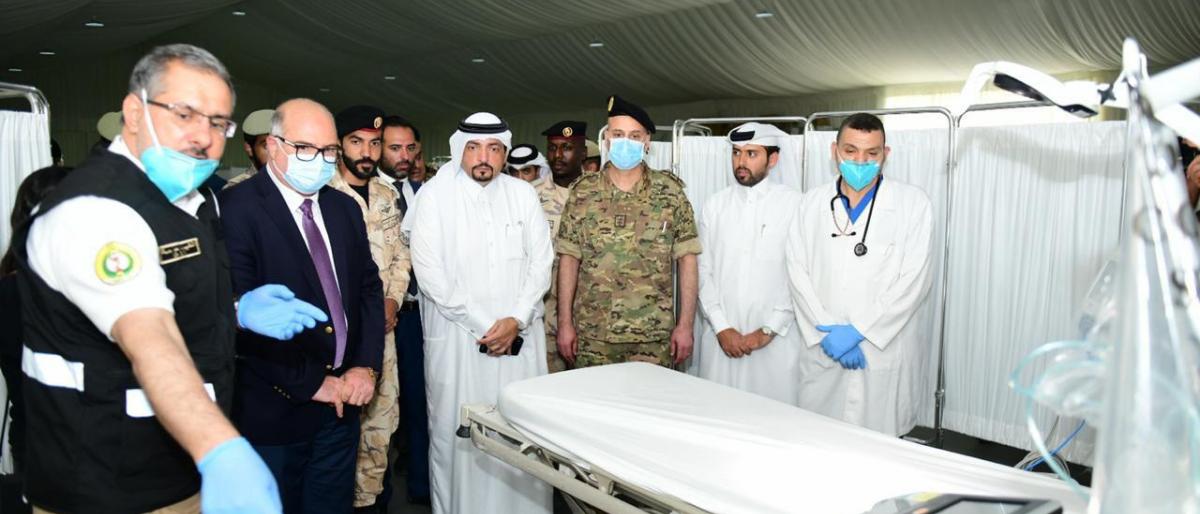 The recent alarming increase in coronavirus (COVID-19) cases has put enormous additional strain on Lebanon's hospitals, which had already been struggling to keep up with emerging infection cases and have recently run out of beds.
The planned establishment of the Qatari field hospital in Tripoli, in addition to others that will be built in the south, should help reduce the mounting pressure on local hospitals.
On Wednesday, Lebanon broke its daily case record with 4,166 new cases confirmed by the Health Ministry, a day before the anticipated lockdown takes effect.
As of the time of writing, Lebanon has a total of 199,925 cases, of which 61,809 are active.
We have a dedicated coronavirus section where you can find the latest news/updates about the pandemic in Lebanon, inform yourself with WHO-verified resources, and track the number of cases in Lebanon in real-time. Click here.