Ever since the anti-government protests erupted last week, triggering Lebanon Revolution, many communities and even individuals across the world have been expressing their awe in our unique and empowering protests. Many have written remarkable narratives online about who we really are of grand people, and others have taken to the TV to express their profound admiration towards our historical culture.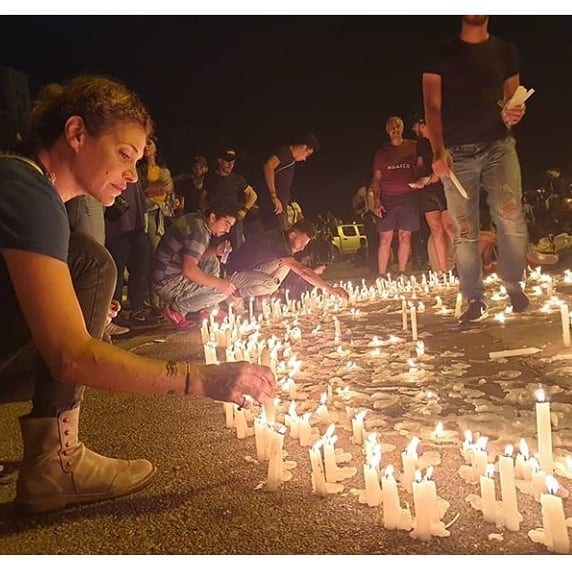 @lebanonrevolution.officialembedded via  
It remains that many reactions from foreigners have surprised us, warmly really, and beautifully, and some even poetically. And this is one of them.
Zeyad Aljarba, the TV host of Ya Hala, a show aired on Rotana Khalijia TV in the Arab Gulf,  is one of these outspoken people who were deeply impressed by what our Revolution has been demonstrating.
He made it a point to share his thoughts about our homeland and our people to his audience. He then went and posted the video on his Instagram account,  along with the ongoing hashtags: Lebanon is protesting #لبنان_ينتفض, for all to hear what he has to say.
Considering that this is in Arabic, we have made it a point to translate it as closely as possible so those among you who don't understand the language could appreciate his message as well.
From Beirut to Sidon… and from Tripoli to Tyre… stand the Cedar Trees high... As if they are saying: Lebanon! Don't wane! Don't bow! And don't get old!
For as long as the voice of Fayrouz still covers Lebanon's morning, Hope prevails…  And as long as the poems of Gebran still embed the smile on the features of the Jasmine, it will not wither…
And they will remain, the forts of Baalbeck, narrating the journey of a country that, whenever life pressures it down, the Lebanese people open up their souls… in sacrifice, and love, and honesty… And life gets expanded as large as their dreams. Lebanon is the country that, even if it gets sick, will never die.
@aljarbazembedded via  
Thank you Mr. Aljarba for this beautiful and empowering message of recognition during this time of uncertainty our homeland lives. We appreciate you!
Follow us on Instagram @the961 as we are currently covering the revolution stories in Lebanon and the protests abroad. Also, join us on Facebook @The961Lebanon to engage with our fans in Lebanon and across the world.