Life in Lebanon as we know it has changed drastically in 2019-2020. Wildfires, a national uprising, a global pandemic, an economic crisis, lockdown, weddings on hold, and so on.
Even though life in Lebanon was never struggle-free, it was heaven compared to today's, and we certainly miss the pre-crisis era.
Here's life in pre-crisis Lebanon in 10+ pictures to motivate us to hang on tight until this storm passes.
#1 The night life
Of course, we miss the sparkling nightlife that is part of the Lebanese lifestyle and culture. After all, we're known to know how to party big time.
Beirut nightclubs, in particular, were sought until recently by party-goers, whether locals or foreigners.
People came to clubs and bars to dance the night away and forget about their problems and everyday stress. It was amazing, and we'll get that back!
#2 The big family and friends gatherings
Friends, extended family, and people you've never seen before would all gather around the table at least once a week, especially on Sundays.
The table would be full of your favorite Lebanese food, from Mezza to grills and delicious desserts, and, most importantly, full of happy vibes around the table.
These are an integral part of our culture, tradition, and lifestyle. So, they're going nowhere. We'll resume them soon and toast for life.
#3 Road-trips to Lebanese landmarks
There is just so much to see in Lebanon where historical impressive sites don't lack.
Whether you used to give your foreign friends a tour or you just needed to be reminded of how beautiful your country really is, these road trips were just priceless.
Beautiful journeys and beautiful destinations that are just waiting for us to overcome the crisis.
#4 The festivals
One thing we know about Lebanese people is that they know how to have fun. Cultural festivals, music festivals, international festivals, and you name it.
They used to be the highlights of our summers here in Lebanon.
Like in all other countries these days, the festivals are on hold. However, Lebanese artists haven't stopped expressing their creativity, and concerts and musical events are being held… virtually for now.
#5 The packed restaurants
Again, Lebanese people love food, going out, having fun, and gatherings, so restaurants in Lebanon never saw a dull moment before now.
#6 Different kinds of events
Eids (holidays), picnics, concerts, and all the events that we used to look forward to are now either gone or celebrated subtly. We'll get our festive spirits back soon, this is for sure.
#7 Mashewe all-day, everyday
This one is heartbreaking, but it's true. People used to have simple pleasures, Man2al (grill), Kes Arak, some Dabke, and our loved ones around.
Nowadays, simple things we used to take for granted have become a luxury not granted to many; like Lahme (beef) and grills for example, as too many families are cutting it off from their home menu.
#8 The packed streets/souks
Remember those? The strolling through the old Lebanese souks? Diverse, original, colorful, full of energy, exciting, and overall unique…
The ancient ones have always stories to tell, and more so now, having defied times, wars, conquests, and crises through Lebanon's long history to always go back bustling with life.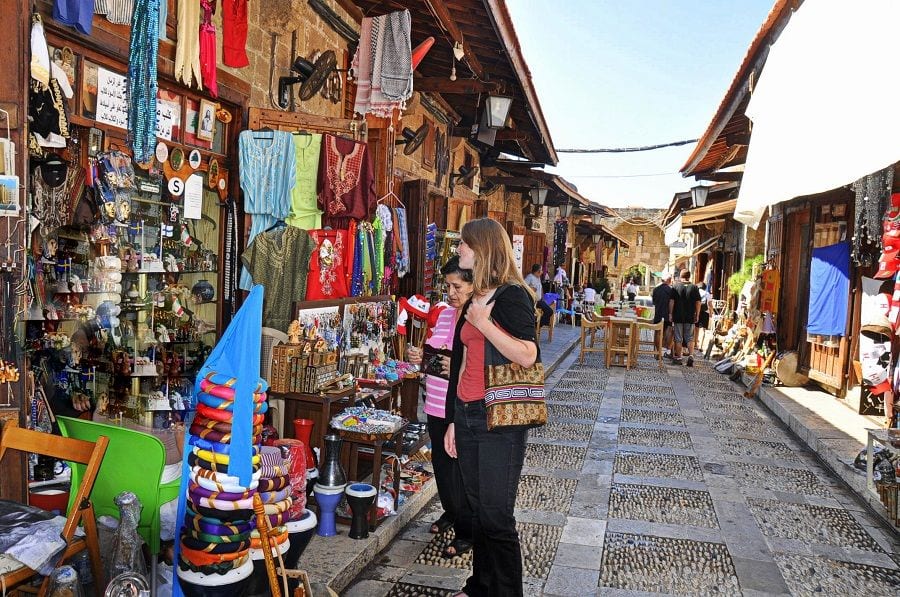 #9 Creative street moments
There was never a dull moment in Lebanon. Creativity with a spark of craziness was always all over the country. We would find the most unexpected things on Lebanon's streets.
#10 However, things were never perfect
Even though things were a bit better, (remember the days with no capital control on the people and the dollar at 1,500LL ?) but they were never perfect.
They were actually leading the country to today's collapse and the people, by the masses, went on the streets sounding the alarm to warn the ruling officials about it.
These days, we tend to look back at pre-crisis Lebanon with so much fondness but, truth is, we look forward to post-crisis Lebanon, and, with a little bit of hope, we will see it as more beautiful than ever.