Former Minister of Public Works & Transportation Youssef Fenianos has been summoned again to interrogation over Beirut Blast, along with the former Customs Chief of the Beirut Port, Moussa Hazimeh.
Lead investigator Judge Fadi Sawan issued the summons on Monday for both officials to appear for interrogation next Thursday, according to the state-run National News Agency.
Fenianos is one of the officials who were summoned earlier, causing a political uproar among politicians and leading to the suspension of the investigation, until recently when Lebanon's Court of Cassation granted Judge Sawan authority to question officials.
Almost 4 weeks later, the interrogations, which are crucial to the probe, seem to pick up, marking the official continuation of Judge Fadi Sawan's mission, after nearly a two-month hiatus.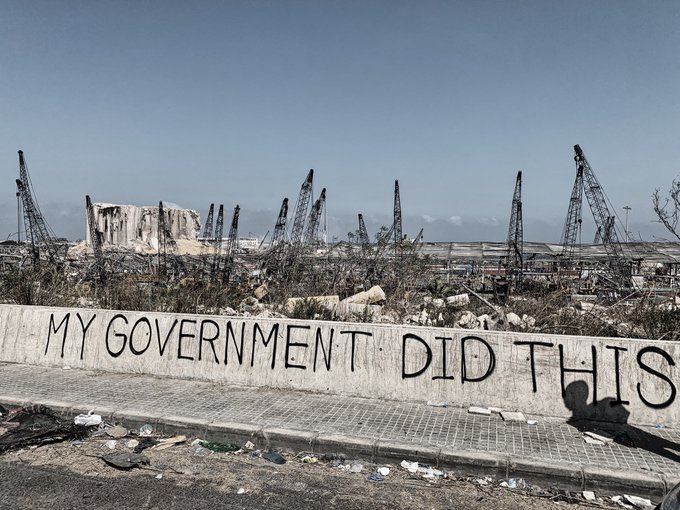 Six months after one of the largest non-nuclear explosions in history killed over 200 people, and destroyed thousands of homes, victims are still left with no closure and no justice as the investigation seems to go nowhere.
Judge Sawan has brought charges against 37 people, none of which are senior officials that can bring forth justice for the victims and for Beirut.
Up until now, only three former ministers and the caretaker prime minister, Hassan Diab, have been charged with negligence over the blast. 
Yet, none of them showed up for questioning.
Lebanese authorities have failed in the past six months to deliver any justice for the catastrophic explosion, and even to duly and fully cooperate with Judge Sawan's efforts to dig out the truth.
The Lebanese people are adamant to see justice as they fear that the investigation might result in a dead-end, considering Lebanon's history of unanswered assassinations.
That includes the most recent one of Lokman Slim. Almost two weeks later, no report whatsoever about an investigation.